WASHINGTON -- The Employment Non-Discrimination Act cleared a major Senate hurdle Monday evening, virtually guaranteeing its passage on a final vote later this week.
In a vote of 61-30, the Senate moved to end debate. Not a single senator took the opportunity to give a speech opposing the bill when it came to the floor.
Fifty-four Democrats voted for cloture, joined by the two Republican cosponsors of the bill -- Sens. Susan Collins (R-Maine) and Mark Kirk (R-Ill.) -- as well as Sens. Kelly Ayotte (R-N.H.), Orrin Hatch (R-Utah), Dean Heller (R-Nev.), Rob Portman (R-Ohio) and Pat Toomey (R-Pa.).
ENDA would make it illegal to discriminate against someone on the basis of sexual orientation or gender identity. It is already illegal to discriminate on the basis of race, color, sex, nationality, religion, age or disability.
"Everyone, gay or straight, should have the right to work hard and earn a living," said Sen. Jeff Merkley (D-Ore.), the lead sponsor of ENDA. "Unfortunately, in 29 states you can still be fired for who you are and who you love. That is just plain wrong. This week, the Senate has an opportunity to right this wrong and stand for fairness and equality for all Americans. I urge my colleagues to put in place these commonsense protections for our LGBT friends and families."
Ayotte, Portman and Toomey had not announced their support for ENDA before the vote, and the work to get these extra Republicans on board lasted until the last minute.
Collins and Merkley met with Ayotte and Portman, first in the President's Room, then later in the Republican caucus room.
Merkley agreed to support their amendment in exchange for support of the overall bill. Ayotte and Portman's amendment clarifies anti-retaliation provisions to reinforce that religious institutions exempt from the bill will not be penalized or discriminated against, according to a Senate Democratic staffer.
"I decided to vote for cloture because I am going to support the underlying bill," said Ayotte after the vote. "There was an important amendment that will be brought up for a vote that will strengthen the protections for religious organizations that Sen. Portman and I have been working on. I believe that amendment is very important to me. But I'm hopeful that it will get passed, so I can support this."
Toomey has a separate amendment that will be allowed to come up for a vote.
"I have long believed that more legal protections are appropriate to prevent employment discrimination based on sexual orientation," Toomey said in a statement. "That is why I supported a provision in the Allentown charter barring the city government from discriminating against persons on the basis of their sexual orientation some 17 years ago, in 1996."
"However, I also believe it should be improved, especially as it pertains to religious organizations. ... I voted to move forward with debate on ENDA with the hope that the Senate will take up amendments -– including one that I plan to offer –- to address this important aspect of the proposed law," he added.
Portman's son, who is gay, tweeted out a celebratory message to his father after the vote:
A senior Democratic aide said a final Senate vote on ENDA is likely on Thursday.
White House Press Secretary Jay Carney congratulated the Senate on its vote and urged Congress to pass the final bill.
President Barack Obama "thanks the lawmakers from both sides of the aisle who have stood up for America's core values of fairness and equality, and looks forward to the Senate's consideration of ENDA," Carney said in a statement. "He also encourages lawmakers to ensure that the legislation remains true to its goals as it is considered."
ENDA passed the House in 2007, but it did not include protections for transgender people. A successful vote this week would be the first time the legislation passed the Senate.
Nine senators -- eight Republicans and one Democrat -- missed the vote Monday. A spokesman for Sen. Claire McCaskill (D-Mo.) said the senator supports ENDA but was unfortunately unable to make it back from a funeral in time for the vote.
This is a developing story and has been updated.
Jennifer Bendery and Sabrina Siddiqui contributed reporting.
Before You Go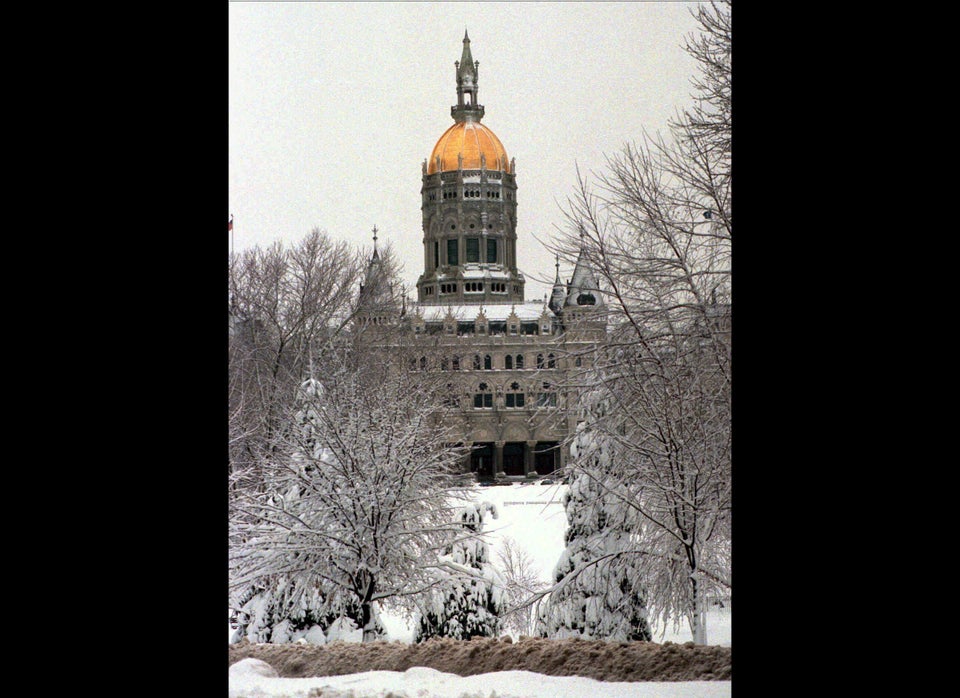 Gay Marriage In The United States
Popular in the Community