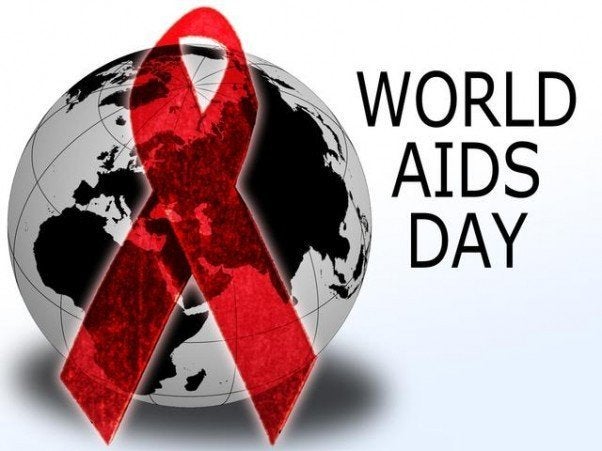 Over the course of our careers, we have both visited dozens of countries. We've been inspired by the people we've met who are living with HIV and are thriving today because they are able to get the care they need.
We still don't have a cure for AIDS, but the medicine we do have is powerful enough to transform HIV infection from a death sentence to a chronic but manageable illness for millions of people around the globe. Now, children living with HIV can expect to live a full life. Pregnant women can nearly eliminate the risk of transmitting the virus to their babies during childbirth. And this year at AIDS 2012, the International AIDS Conference, global health experts reinforced the claim that an AIDS-free generation is within reach.
But as the world's attention has been fixated on the fight against HIV and AIDS, something ironic and perverse has happened. We have failed to invest enough resources to mount an effective fight against tuberculosis (TB), the number-one killer of people living with HIV.
Many people are suffering and dying because the global community repeatedly ignores the fact that HIV is deeply intertwined with TB. These are epidemics that feed off one another. Today, as we hear calls for bold efforts to end AIDS, we must recognize that this cannot be done without increased efforts and funding to address TB.
When HIV attacks someone's immune system, adult or child, the person becomes susceptible to all sorts of other infections. The most common one is TB, a disease that is everywhere, with nearly 9 million people getting sick with it each year, and spreads through the air when someone who has it coughs, sneezes or even sings.
TB drives many HIV-related deaths. People who are living with HIV are 20 to 30 times more likely to develop TB due to a weakened immune system. Meanwhile, TB can also fuel HIV acquisition: If a pregnant woman living with HIV also has TB, the risk of the HIV virus passing on to her child more than doubles.
Coupled with HIV, TB has a devastating impact on families. There are some 10 million children in the world today who have been orphaned because of the death of a parent from TB. Even without the loss a family member, TB drives poverty because it keeps adults home from work and children out of school.
Scientists, doctors and activists around the world, who together belong to a global movement, believe that by working together they can realize two huge ambitions: zero transmission of HIV from pregnant women to their babies, and zero deaths due to HIV.
However, if we do not step up efforts to stop the spread of TB in communities affected by HIV, we cannot realize these ambitions. We know that such efforts save lives. The World Health Organization estimates that between 2005 and 2011, more than 1.3 million lives were saved through integrated HIV and TB programs. This is admirable progress, but there are still huge needs that are growing more urgent every day.
TB is curable in most people, with medicines costing as little as $25, but the disease is becoming more and more resistant to those drugs. Levels of drug-resistant TB around the world are the highest they've ever been, and 77 countries have found cases of the most dangerous and difficult-to-treat form of drug-resistant TB: extensively drug-resistant TB (XDR-TB). For people living with HIV, XDR-TB is virtually a death sentence.
We're talking about the end of AIDS today because the global community stepped up aggressive efforts to address HIV. Governments and foundations recognized the scope of the problem and poured money into solving it.
TB has remained in the shadows for too long. Each day we delay the scale-up of bold TB programs, the disease will continue to drive the HIV epidemic. The time for action has never been clearer.
Dr. Lucica Ditiu is Executive Secretary of the Stop TB Partnership in Geneva, Switzerland. Ashley Judd is a PSI Board Member, a PSI Global Health Ambassador and an actress.
Calling all HuffPost superfans!
Sign up for membership to become a founding member and help shape HuffPost's next chapter