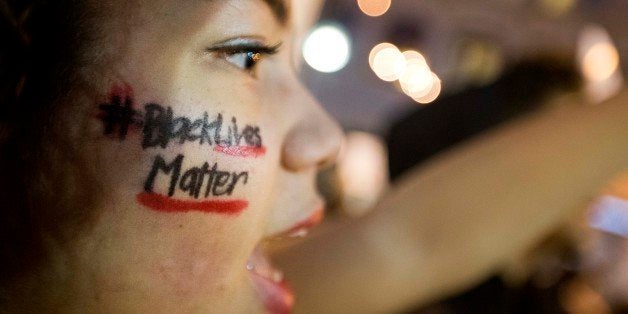 Some would argue that the Millennial attitude is lazy, entitled, and apathetic. Millennials are currently in young adulthood and therefore should be privy to the current events and issues of America and around the globe. However, this is not always the case, and it has been particularly problematic for the African-American community as the issues of police brutality and legal injustices gain traction. As a generation largely impacted by media and technology, Millennials often look to today's entertainers for direction.
Young Thug drew sharp criticism last year when he chose to avoid questions about Ferguson and Mike Brown, and to instead speak about money in an interview at the 2014 BET Awards. His silence angered many, and reignited conversations about the role of those in the entertainment industry..
As we examine history, we see entertainment not only as a form of cultural expression, but of resistance to oppression. The Jim Crow Era, Civil Rights Movement, and Black Power Movement all have shining examples of this. The New Negro Movement, most notably the Harlem Renaissance, saw the growth of black arts in major urban areas that tasked blacks with instilling dignity and uplifting the race. Songs like Sam Cooke's "A Change is Gonna Come" were used to encourage African-Americans throughout struggle and affirm their experiences. The Black Power Movement saw a rise in the expression of black pride by artists such as James Brown, Stevie Wonder, Marvin Gaye, Nina Simone, and many more until 1975.
After this period ended, entertainment that addressed social injustice, racial oppression, and white privilege largely declined for the next decade. However, some artists have found great success in bringing these same issues to light around the turn of the century.
The members of N.W.A, who introduced "gangsta rap" to America in the late 1980s, were some of the first voices to unapologetically detail the brutalities of the modern-day black experience, especially concerning law enforcement and poverty. Spike Lee, at the apex of his career, directed the film Malcolm X in 1992. There weren't many political statements made again until 2005, when Kanye West made his famous statement about President George W. Bush regarding Hurricane Katrina, and Lil Wayne released the song "Tie My Hands." Many voices like these have been silenced after being deemed threatening to the welfare of the American public, and proving detrimental to one's crossover appeal and earning potential. This has led to a consistent decline in socially- and politically-conscious expression from black entertainers, which Tupac Shakur was very critical of during his career in the early 1990s.
But all hope is not lost.
Several entertainers in the past two years have spoken out about key issues affecting the black community. Amandla Stenberg produced a video addressing cultural appropriation and called out an example on Instagram. Nicki Minaj and Zendaya Coleman posted about the racial bias that surrounds hair and beauty, music videos, and awards. Zoe Kravitz discussed diversity issues in casting. J. Cole, Kendrick Lamar, John Legend, and Common released songs addressing racial oppression and police brutality, most famously the Oscar-winning song "Glory." Mara Brock Akil commented on and Logan Browning protested over Eric Garner's death. Most recently, Jesse Williams, Ava DuVernay, Nicki Minaj, and others took to social media to express their grievances in regards to the death of Sandra Bland.
In a time when the issues affecting African-Americans have reached new heights in the media, now, more than ever, is the time for entertainers to spread awareness and use their influence to effect positive change. They have an indisputable effect on millions of fans' style, behaviors, and ideologies; and with that social power comes great responsibility.
Whether or not anyone in particular wants to be involved in the Black Lives Matter Movement in this era, they will all be remembered for their contributions or lack thereof. As we move forward as a people, it is important that those with power and platforms remember to not only entertain the community, but to enlighten and empower those in it; not only with their art, but with their actions.
Calling all HuffPost superfans!
Sign up for membership to become a founding member and help shape HuffPost's next chapter