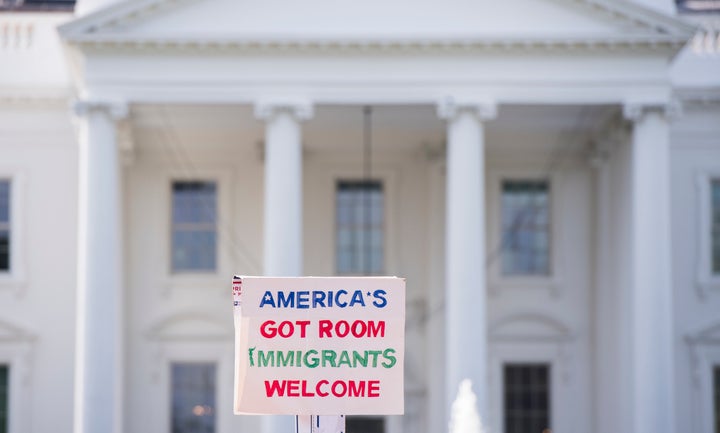 In the summer of 2012, when it was clear that immigration hard-liners in Congress were once again unwilling to agree on a bipartisan immigration reform bill, President Obama used his executive power to provide some level of relief for those undocumented immigrants who came to the United States as children. The Deferred Action for Childhood Arrivals, or DACA Program, allowed these immigrant youths to request deferred action on their immigration case for a period of two years. The program allows for renewable deferrals and work authorization for a select but important number of our young immigrants. By nearly every measure the program has been a successful exception to an otherwise broken immigration system.
President Trump's decision this week to end DACA is yet another example of how the administration has declared war on immigrants. Over the course of the last eight months, the president, and the nativist advisers who counsel him, have attempted a wholesale restructuring of American immigration policies by proposing to restrict immigrants based on their religious tradition, their country of origin, their educational qualifications and even their English language abilities. Given this deplorable record, it is little surprise that the administration has launched this latest attack on some of the most vulnerable immigrants among us.
The president made this decision despite the fact that leading Republicans —from House Speaker Paul Ryan to Senator Orrin Hatch—called on him to save DACA. Indeed, if national polls are any indication, significant majorities of both Republican and Democratic voters agree with these political leaders. One poll found that 80 percent of registered voters supported DACA, including some 72 percent of Republican voters.
Of course, the repeal of DACA isn't just terrible politics, it's also terrible policy.
The impact of DACA on the country as a whole has been overwhelmingly positive ― substantially improving the lives of millions of immigrants, their families, their communities and our economy. DACA recipients are more likely to be employed, earn higher wages, and are more apt to be enrolled in higher education. And for employers who have hired DACA recipients thanks to the program's work authorization provisions, repeal would not only mean billions in labor turnover costs but, more significantly, the loss of valued employees.
Given the president's failure to listen to the majority of Americans on DACA, it's now up to Congress to act. Luckily, Congress already has a bill before it that can help DACA recipients right now. Earlier this summer a bipartisan group of senators introduced the Dream Act 2017, a bill that would provide a path to permanent residency and, ultimately, citizenship for DACA recipients and those in the United States under temporary protected status (TPS). If congressional leaders really want to show their commitment to DACA recipients, they need to move this legislation forward immediately.
A few months ago President Trump expressed a desire to "show great heart" in dealing with undocumented immigrants who arrived in the United States as children. Like so many other immigrant and civil rights groups across the country, we were hoping the president would stay true to his word to "work something out" for the approximately 800,000 Dreamers who have benefitted from DACA since its inception.
Unsurprisingly, the only thing President Trump wants to work out for these young people is their forcible removal from the United States. At every opportunity, Trump turns away from the values that truly make America great. Now it's up to Americans of good conscience to make sure their congressional representatives act quickly to undo this injustice by passing the Dream Act 2017.
José Calderón is President of the Hispanic Federation, the nation's premier Latino non-profit membership organization.
REAL LIFE. REAL NEWS. REAL VOICES.
Help us tell more of the stories that matter from voices that too often remain unheard.