President Trump has unofficially set forth plans to dismantle the Consideration for Deferred Action for Childhood Arrivals (DACA). According to reports, he plans to let congress hash out the details over the next six months. There is a fair amount of bipartisan support for DACA and numerous legal challenges are locked and loaded, so fully erasing the law will not be easy. This article is based solely on the intention of destroying DACA and what that intention represents. Ending the program would be heartless and myopic.
There seems to be a lot of misinformation swirling about on DACA, so let's first go over the basics:
DACA was implemented through executive order by the Obama administration in 2012.
The law grants deferred action (protection from deportation) for people who were brought to the United States illegally as children.
Being granted deferred action does not provide legal status or future amnesty.
DACA recipients (DREAMers) must apply for renewal of deferred action status every two years.
Renewal costs applicants $495.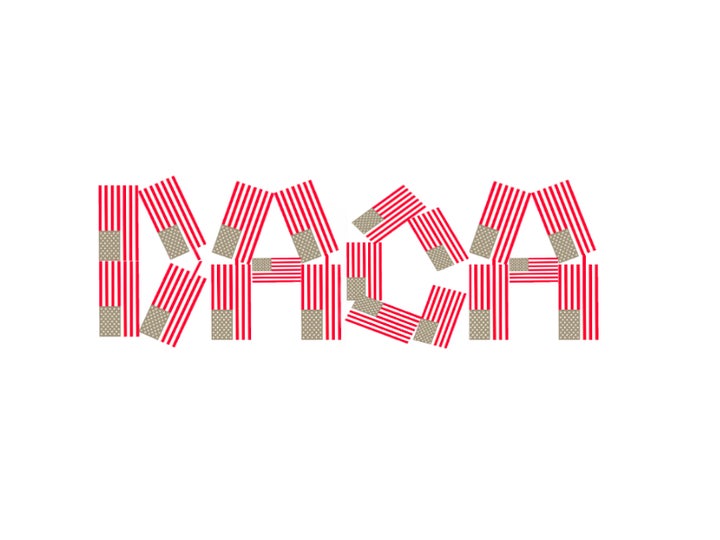 Eligibility is contingent upon applicants meeting the seven following requirements:
Were under the age of 31 as of June 15, 2012;
Came to the United States before reaching your 16th birthday;
Have continuously resided in the United States since June 15, 2007, up to the present time;
Were physically present in the United States on June 15, 2012, and at the time of making your request for consideration of deferred action with USCIS;
Had no lawful status on June 15, 2012;
Are currently in school, have graduated or obtained a certificate of completion from high school, have obtained a general education development (GED) certificate, or are an honorably discharged veteran of the Coast Guard or Armed Forces of the United States; and
Have not been convicted of a felony, significant misdemeanor, or three or more other misdemeanors, and do not otherwise pose a threat to national security or public safety.
The average DREAMer came to U.S. at six years old, is now in his/her early 20s, is employed and in school.
The college attrition rate for DREAMers is extremely low.
Reports have shown that ending DACA would decrease state and local revenue by an estimated $800 million per year.
According to a study by Tom K. Wong for the University of California, San Diego:
63% of DREAMers obtained a better paying job.
64.5% bought their first car.
15.7% bought their first home.
61% opened a bank account.
68.5% obtained a job with better pay.
52.5% are currently pursing a bachelors degree.
19% are currently pursing advanced degrees (masters degree, advanced professional degree, doctorate).
Average annual earning increased from 20k to 36k.
98.1% are bilingual.
The DACA program, by any measure, has been a success; getting rid of it is about revenge and regression. The GOP was incensed over the method (executive order) Obama used to pass the legislation, and the merits of DACA are often overshadowed by complaints over the constitutionality of its implementation. Dismantling a program that has positively impacted the lives of hundreds of thousands of young people, and has, and will continue to be, economically successful requires an impossibly high level of flagrant petulance. There is no sound argument for ending DACA; the campaign against it is centered around dehumanization and fueled by a desire to delete every trace of the Obama presidency.
Most DREAMers had no choice but to come to the United States, and since they have arrived they have made a home here and contributed. They are not criminals (although the unjust qualifications of this category in general need another article to unpack), many of them were unaware they were undocumented until they were of age to get a driver's license, or apply for college. For the majority, the United States is the only home they have ever known.
If you subscribe to the idea that the United States is a country predicated upon acceptance, if you believe in the "American dream," or even if you don't, but you consider yourself a person imbued with even a trace of empathy, you should be gearing up to fight for DREAMers.
Even for an administration powered by cruelty, this would be their cruelest domestic maneuver yet.
Written by Jesse Mechanic
Calling all HuffPost superfans!
Sign up for membership to become a founding member and help shape HuffPost's next chapter
BEFORE YOU GO