To end global poverty, I am wary and weary of people who want to "do good." How about more people who want to "do smart"? How about more people who want to make smart money in the Oasis Fund, like the Abu Dhabi-based institutional investor that just placed $20 million into Oasis, bringing the fund to $50 million total?
Managed by Bamboo Finance, here is the Oasis commitment to ending global poverty:
Our goal is to support innovative, commercially viable enterprises.... These are companies which deliver essential goods and services that directly benefit low income communities by providing access to affordable housing, health care, education, energy, livelihood opportunities, water, sanitation and the like.
Because that's a smart idea, Bamboo Finance is a prominent delegate to the Opportunity Collaboration in Ixtapa, Mexico, on World Poverty Day this October.
Biggest single killer in the history of the world? Mosquitoes.
Mosquitoes carrying malaria, yellow fever, dengue fever, encephalitis and other diseases have killed nearly 45 billion people -- 50% of all human deaths from all causes combined. Today, 3,000 people died from malaria. That equals one million deaths by mosquito annually, 90% of whom are in Africa.
For the smart solution, listen to Keely Stevenson, Bamboo Finance USA's CEO. Her voiceover on this video is about A to Z Textile Mills, the largest African manufacturer of inexpensive bednets infused with insecticide that kills mosquitoes on contact:
Half the Sky by Nicholas D. Kristof & Sheryl Wudunn reports, shockingly:
"Eleven percent of the world's inhabitants live in sub-Saharan Africa, and they suffer 24 percent of the world's disease burden which is addressed with less than 1 percent of the world's health care spending."
Consider the remote provinces of Mozambique, where basic health care is a luxury. Sick people walk miles to the nearest health center. New vaccines and life-saving drugs go undelivered. The average life expectancy is 50 years.
If that weren't bad enough, this region of the world is also energy poor. Only 8% of the country's entire population has electricity. Charcoal and wood are used to cook meals, but charcoal and wood are useless for sterilizing medical equipment, keeping vaccines refrigerated or providing after-dark health care, especially for mothers giving birth in the wee hours of the night.
Propane. Thanks to a $1.4 million equity investment by Oasis Fund in VidaGas, a for-profit propane distribution company, young children are now vaccinated for diphtheria, tetanus and pertussis at a 95% vaccination rate! Why? Because portable and affordable propane lights 260 rural health clinics, refrigerators fragile vaccines and powers medical sterilizers.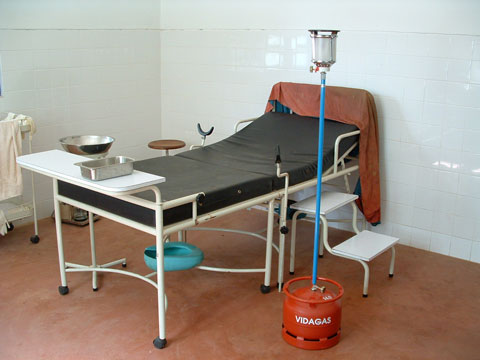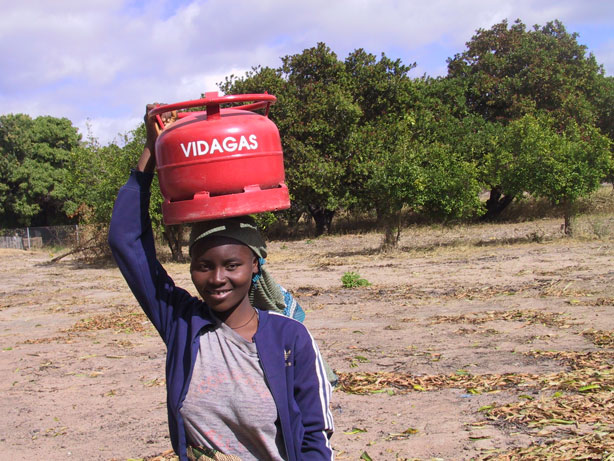 In its own words, Bamboo Finance believes that "emerging base-of-the-pyramid markets can be served profitably by sustainable businesses which have the power of transforming radically the lives of the poorest people on earth."
"Base-of-the-pyramid" is economic development jargon for the millions of impoverished people around the world who, if given the chance, will spend precious pennies, nickels and dimes on life-critical products and services. Government and private donors will never have enough money to remake the ghettos, barrios and slums of the world; hence, private investors are being enticed with profits to take up the cause of economic justice.
That's smart. It's also doing good.