In cooperation with our longstanding partner, Crowdrise, The Huffington Post is celebrating its 10 year anniversary by focusing on the promise of the next 10 years ahead. We're highlighting causes that are near and dear to our ethos -- causes where we believe meaningful strides can be made in the coming decade -- and empowering readers to act and take part. Join us!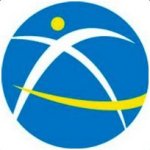 By Sarah Emerson
Sarah Emerson is the Director of the Women Empowered initiative at PCI.
More than one billion people in the world still live on less than $1.25 a day, and according to the IMF, it's estimated that as much as 27 percent of GDP in developing countries is lost each year due to women being denied entry into the global economy. That's why empowering women is not only the right thing to do, it's also the smart thing.
When half of the world's population cannot live up to their full economic and social potential, we shortchange our ability to reduce global poverty and bring real and lasting change to communities around the globe.
Women are the key to driving change, and when they have equal access and participation in the global economy, things change. All it takes is providing women with the tools they need, and they can pull their families out of poverty. Over the next decade, more than 1 billion women could formally enter the global economy. This "third billion" is uniquely poised to transform businesses and economies around the world.
Take Enelesi as an example. Enelesi and her family have been subsistence farmers in the African nation of Malawi for generations, living harvest to harvest to survive and selling whatever crops they had leftover to pay for their children's education.
The notion of creating a better life was simply beyond the family's reach, but that changed in 2014 when Enelesi's tiny village of Chasinda established a PCI Women Empowered (WE) group called Chimwemwe, which simply means "happiness." The goal of the group was to encourage savings in the community and address the root causes of poor nutrition and food insecurity, thereby reducing the impact of poverty.
Enelesi joined the WE group and began saving money in the summer of 2014. She quickly amassed 6,000 kwacha, which is around $13. She applied to borrow 15,000 kwacha from the group to invest in selling rice, tomatoes, and fish in her community. Her loan was approved, and from her investment, she made 12,000 kwacha in profits.
Enelesi has continued to apply for and take out loans to invest in her growing businesses. Over a six month period, she made 26,000 kwacha in profits and purchased fertilizer and seeds to plant her maize fields. She is now employing villagers to take care of the fields, spurring economic development. She has also made improvements to her home, laying a cement floor and purchasing a cabinet to keep kitchen utensils and dishes clean.
Next Enelesi plans to purchase a sewing machine and start a clothing business to generate more income for her family, as well as a bicycle to begin a taxi service for people commuting from one village to another.
Enelesi's story is not uncommon, and over 400,000 women around the world are now participating in PCI's Women Empowered groups. These small groups of 15-20 women come together weekly to encourage one another, but more importantly to save money, pool their resources, and learn how to be active participants in their communities.
Over the past three years, these groups have saved over $3.2 million, all on their own, and are giving women entrepreneurs like Enelesi a shot at success.
And now we're taking WE to the next level and training local community leaders to identify market opportunities for women to create and invest in for long-term economic stability. We call this approach Wealth Generation Pathways, and it provides women with solid, local financial advice to lift themselves and their families out of poverty.
We can end global poverty, one woman and one community at a time. When women have the tools they need to succeed, they will - and that's why WE works.
Over the next two years, our goal is to double the amount of women participating in our WE groups, creating and leveraging opportunities for women entrepreneurs for generations to come.
Supporting the causes that will shape the next decade
REAL LIFE. REAL NEWS. REAL VOICES.
Help us tell more of the stories that matter from voices that too often remain unheard.