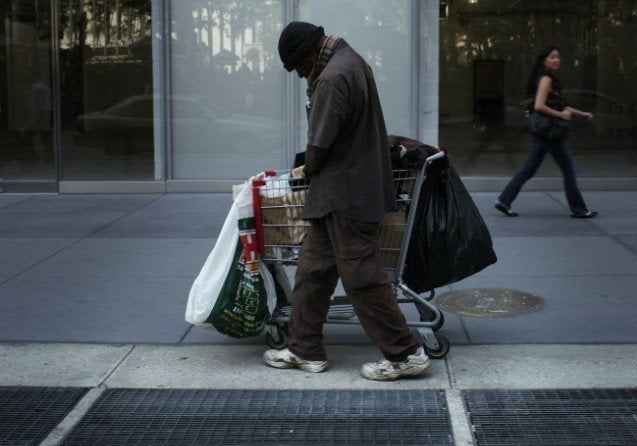 The National Alliance To End Homelessness(NAEH) recently wrapped up its 2012 National Conference. Despite the looming economic forecast, I'm happy to report that the mood among attendees was quite upbeat; folks are as energized as ever to find permanent, practical solutions to homelessness.

Now, there's one question on everybody's mind: What is it going to take to end homelessness in the country?
Well, we're pretty sure that people will continue to become homeless in any system. So let's get that out of the way. Homelessness is not likely to just disappear. Even decades from now, there will be folks who fall on hard times and find themselves out on the street. But, the idea is to build strong enough systems everywhere in the country so that we can dramatically shorten the period of homelessness by offering effective supports that help people quickly get back into housing they can stay in.
This should start at home -- right here in Washington, D.C., where more than 220 homeless families were housed in motel rooms at the peak of hypothermia season this past winter. We need to find better solutions than this.
Perhaps NAEH's President Nan Roman said it best when she defined the end of homelessness this way: "Ending homelessness does not mean that nobody will become homeless, but that effective systems will be in place to help people become housed again rapidly." All of a sudden it makes perfect sense. We can all get our arms around the notion of adequate systems of care helping to solve homelessness in the nation.
So the solution is to build strong homeless services networks. One of the things I like about the notion of "building" is that you can do it one brick at a time. This means that, even in hard times, you can lay a brick down -- no matter how small -- and grow the system at large toward a better day for people on the street. At the risk of overdoing the whole brick metaphor, another thing I like about it is that the bricks don't all have to look the same and it's really up to each one of us and each community empowering homeless people to find new and effective ways to solve homelessness, even if we have to split our bricks and rub our pennies together to do so.

Grassroots initiatives are becoming more and more important as they bring relief to a system that is running dry between funding cuts for general services and increasing demands from especially vulnerable groups like youth and families.
If you're like me and you do some of your best thinking when you're making your coffee or doing your pushups in the morning, collect these brilliant -- all morning sparks are -- but fleeting thoughts and act on them. We all fear sharing ideas on ways to improve systems because we are afraid other people are going to reject them. But new ideas are good. Innovative thinking has led to small and organic projects that have proved amazingly effective in solving homelessness in some neighborhoods.
In the next few years, the way each community responds to homelessness -- locally -- will be key, as we may not see large amounts of new funding coming from the government. And, as Nan said, the pendulum could swing either way. She meant that things could actually get worse for people on the street, and homelessness could become more prominent again. So let's make a commitment that we're not going to let the pendulum swing back on our watch.
How can you contribute to the services that are working well, as a volunteer, or a donor? Look at what's not working, too. Speak up! Become an advocate to improve the system. So grab a brick (your very best idea of this morning) and get on your way!
Calling all HuffPost superfans!
Sign up for membership to become a founding member and help shape HuffPost's next chapter