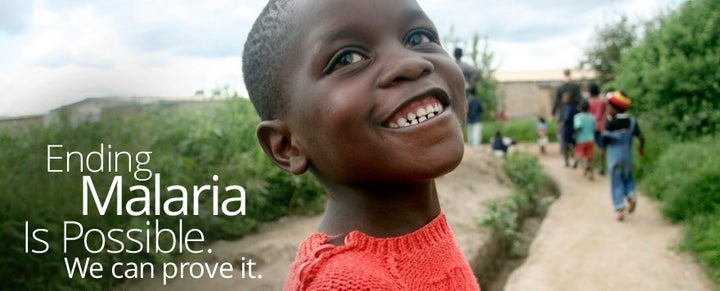 April 25 marks "World Malaria Day," which is celebrated every year to recognize global efforts to control the disease, to commemorate those who have been affected by it, and to highlight the need for continued investment in and sustained political commitment to malaria prevention and control.
Malaria has long been one of the major killer diseases of our age and remains a huge public health problem, particularly in sub-Saharan Africa. One child dies every minute from malaria. Roughly 90 percent of malaria cases and 92 percent of malaria deaths occur in Sub-Saharan Africa, with children in the region often suffering through multiple bouts of the disease before they reach the age of five. Pregnant women who contract the disease can also suffer serious health complications.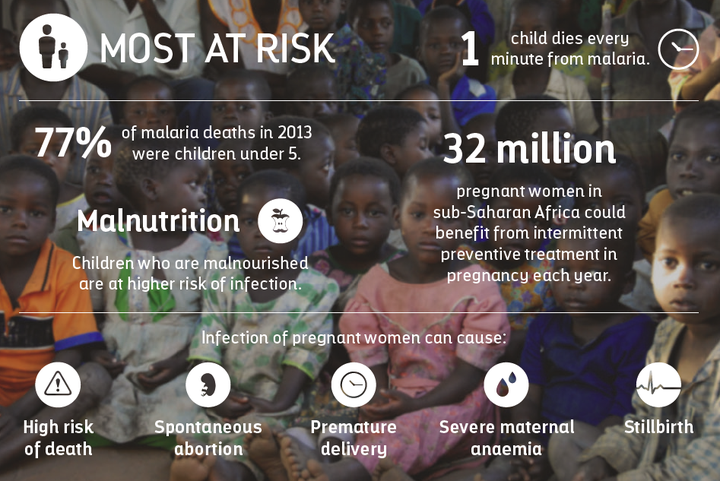 Outside of Africa, over 2.5 billion people are at risk of being infected with malaria, and there are 34 million cases every year with 46,000 deaths. However, there are reasons to be hopeful: more countries have been certified free of malaria since 2007.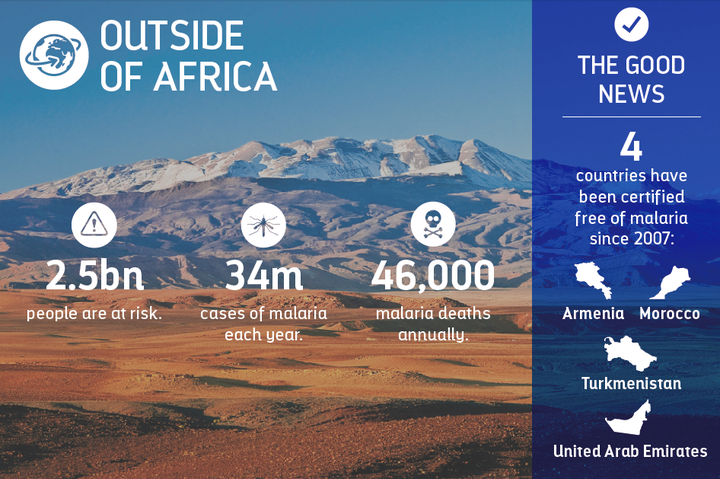 A world without malaria is possible, and may not be as difficult to achieve as one might think. Infection rates are already declining and effective methods for prevention and treatment do exist.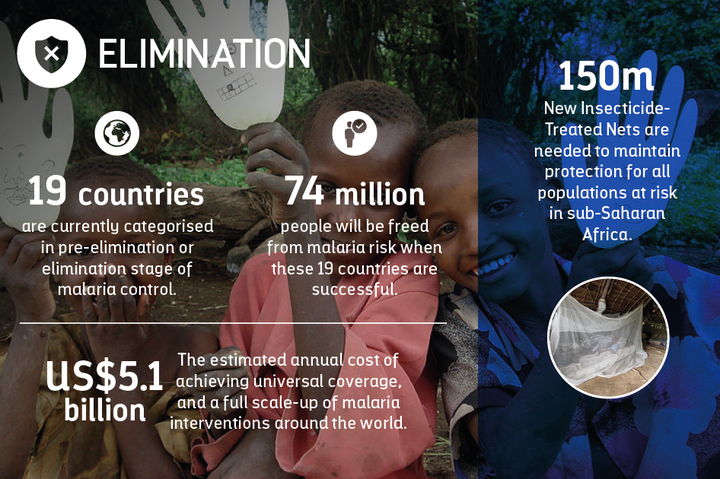 New malaria cases fell by 21 percent between 2010 and 2015 worldwide. Malaria death rates fell by 29 percent in the same 5-year period. 19 countries are currently categorized as being in the pre-elimination or elimination stage of malaria control, and 74 million people will be freed from malaria when these 19 countries are successful.
Children and pregnant women in sub-Saharan Africa ― the most vulnerable groups infected with malaria ― have greater access to effective malaria control. Similarly, a marked increase in diagnostic testing for children and intermittent preventive treatment (IPTp) for pregnant women has been reported over the last five years.
However, substantial gaps in program coverage in many malaria endemic regions, shortfalls in funding and weak healthcare systems are undermining overall progress, placing global targets in jeopardy. Still there are more reasons to be hopeful:
Because of the slow growth of economies, ultra-low interest rates, budget cuts and several other reasons, some donor countries are reducing their overseas development budgets. Yet if we are to realize our goal of eliminating malaria, the world must commit to finishing what has been started. Now, more than ever, countries and their development partners need to work together to close the gap of access to proven prevention measures and greater investment in the development and deployment of new malaria control tools.
Malaria elimination also depends on the abundance of new tools in the pipeline. Up to two-thirds of malaria-endemic countries are facing antimalarial drug resistance and insecticide resistance. To beat malaria, we must be as smart and adaptive as the malaria parasite itself. Ending malaria is possible ― but it will require intensified efforts from across the global community.

Support HuffPost
The Stakes Have Never Been Higher
Related
Popular in the Community