By Environment Correspondent Alister Doyle
OSLO, March 20 (Reuters) - Governments must impose radical limits on everything from water use to greenhouse gases if they want to have any chance of ending global poverty, a group of scientists said.
States needed to tighten clean air laws, at least halve the amount of water drawn from river basins and start cutting some environmentally damaging pollution, all by 2030, they suggested.
"The stable functioning of Earth systems - including the atmosphere, oceans, forests, waterways, biodiversity and biogeochemical cycles - is a pre-requisite for a thriving global society," the Australian-led team wrote in Thursday's edition of the journal Nature.
The report was meant to feed into discussions at the United Nations this week on drawing up new targets to take over from the global body's Millennium Development Goals (MDGs) which are due to expire in 2015.
It suggested setting a new aim of ending global poverty by 2030 - but said that would only be possible if states put more effort into preserving the planet while they drove for economic growth.
Global warming brought an increased risk of floods, droughts and heatwaves which in turn threatened food production and economic development.
The scientists said the existing U.N. guidelines for sustainable development, or economic growth that does not harm the environment, needed more stress on environmental protection because of damage from a rising global population.
"The protection of Earth's life support system and poverty reduction must be the twin priorities," the authors wrote.
They called for total greenhouse gas emissions to peak by 2020, followed by cuts of 3 to 5 percent a year by 2030. That would mark a radical break with current trends since world emissions are rising by about 3 percent a year with no sign of a slowdown.
"If you look back 100 years you could bring down poverty in Europe by exploiting natural resources like coal. The world seemed infinite," David Griggs, a professor at Monash University in Australia and lead author of the study, told Reuters.
"Now we've started to see natural resources running out and yet we still have a 'the Earth is infinite' mindset," he said.
Griggs conceded the suggested goals, on issues from climate change to limiting extinctions of animal and plants, were tough compared to those under consideration by governments but said they were needed to safeguard economic and social development.
Simply extending the growth targets set out in the MDGs, as favoured by some governments, was inadequate, said the authors.
"The current model is obsolete," Owen Gaffney, a co-author of the study at the International Geosphere-Biosphere Programme in Sweden, told Reuters. (Reporting By Alister Doyle; Additional reporting by Nina Chestney in London; Editing by Andrew Heavens)

Before You Go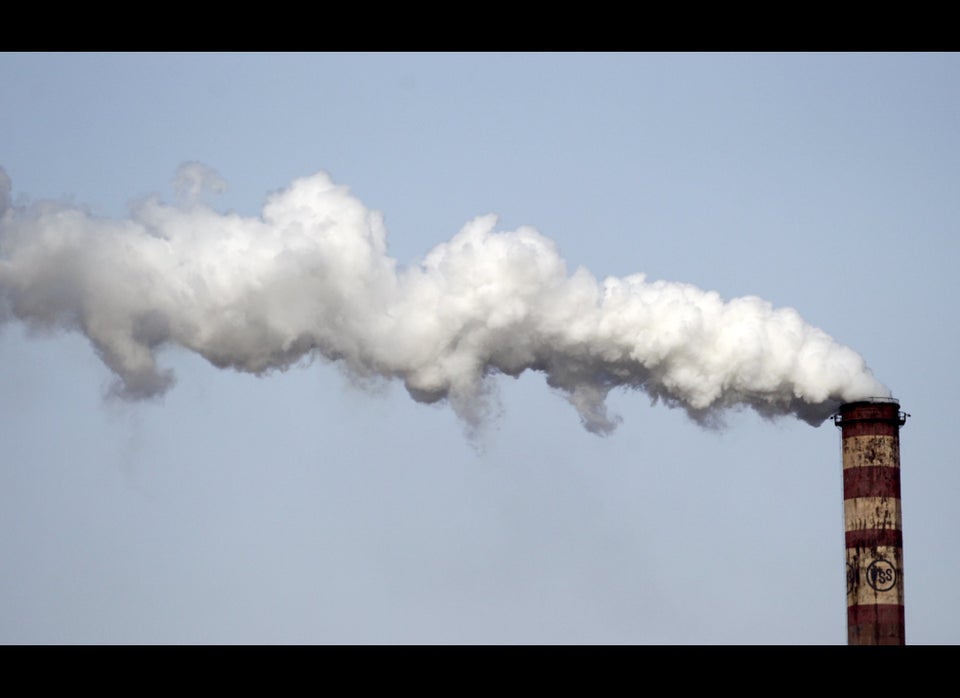 Top 10 Most Polluting Countries (2011)
Popular in the Community