"The incorporation of increasingly greater amounts of animal products into the diet was essential in the development of the large human brain."
Yet so-called health experts continue to recommend and promote meat-free diets?
Realistically, there shouldn't be a "debate" with information like this. As even if it was possible to manufacture a plant-based diet with adequate amounts of DHA, B12, iron, fat-soluble vitamins, and essential amino acids, it doesn't change the fact that we're supposed to eat meat. And this is what prompted the transition from an ape with a large metabolically expensive gut to a more intelligent human with a big fat-fueled brain.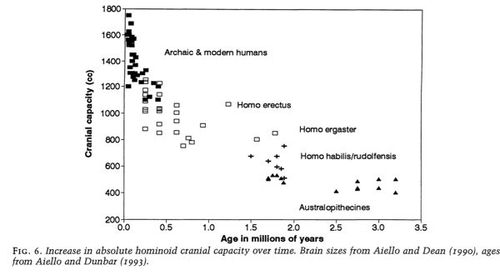 Vegetarians and vegans can go ahead and try to steer the conversation towards inferior meat-free alternatives, unproven cancer and heart disease claims, and one-sided environmental arguments, but what's the point in even going there?
We grew a bigger brain and became human when we started eating meat.
And looking at the animal-to-plant ratios in the hunter-gatherer tribes we derived from, the probability is high that we're supposed to eat A LOT of it: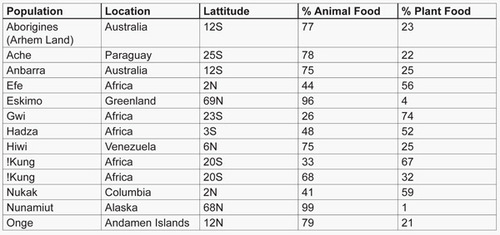 "73 percent of the world's hunters-gatherers obtained 50 percent of their subsistence from hunted and fished animal foods, whereas only 14 percent of worldwide hunter gatherers obtained 50 percent of their subsistence from gathered plant foods." Cordain et al, AJCN, 2000
How many obtained 80-100 percent of their subsistence from gathered plant foods?
A figure that should discourage anyone from recommending a meat-free diet. Regardless of how many algae derived DHA caps and B12 sublinguals they think they can choke down to make up for it.
ALL humans evolved eating meat, and eating meat is what made us ALL human.
Let's start the conversation there.
Check out Mike's book, Eat Meat And Stop Jogging, to learn more about what's 'wrong' with the prevailing to get fit, and how it's keeping North Americans fat and sick.