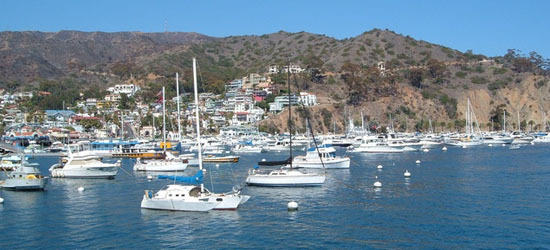 Photo Courtesy of Dreamstime. Article by Mark Sullivan, contributor to Budget Travel.
You don't need to splurge on a trip to the Caribbean to spend time on the beach this winter. These four U.S. islands have the sandy shores, seafood shacks, and sunny skies that will have you thinking it's summer -- even when there's snow on the ground back home.
AMELIA ISLAND, FL: Average highs of 65/71 in February/March
About as far north as you can go and still be in the Sunshine State, Amelia Island's 13 miles of beaches are mostly deserted until March -- so it's easy to find a spot where there are no other people in sight. Horseback riding along the sand is one of the most popular off-season activities. Kids have a blast exploring the nooks and crannies of Fort Clinch, one of the country's best-preserved 19th-century fortifications. It was also one of the last of its kind, as new weapons made brick forts obsolete during the Civil War. Boutiques and lovingly restored Victorian mansions make up the historic district.
Sleep The Seaside Amelia Inn is steps from the beach and has a rooftop terrace perfect for taking in the sunset. Rooms start at just $69 a night.
Refuel Grab one of the umbrella-shaded tables in the courtyard of Joe's 2nd Street Bistro, where the menu leans, naturally, toward seafood.
Easy Escape From Jacksonville (33 miles), Gainesville (101 miles).
AVERY ISLAND, LA: Average highs of 65/72 in February/March
Things get hot here, and not just because of the steamy weather. It's home to the Tabasco Pepper Sauce Factory, where you can taste the fiery mixture during the free daily tours. (If you come on a Friday, you won't see the sauce being made, however.) E.A. McIlhenny, son of the company's founder, converted his private estate into a bird sanctuary, which he opened in 1935 as Jungle Gardens. McIlhenny was intent on saving snowy egrets, then endangered because their plumage was popular for ladies' hats. You can still see the brilliantly white birds inside the sanctuary and out. Surrounded by bayous, the mostly undeveloped island is also a great place to spot alligators, deer, and raccoons. You'll want to base yourself in one of the nearby communities; New Iberia, a half-hour drive north, has a good selection of restaurants and gracious homes transformed into B&Bs.
Sleep A bungalow dating from the early 1900s, the Estorge-Norton House in New Iberia is chock-full of antiques. Rates start at $85.
Refuel Landry's Cajun Restaurant specializes in Cajun camp cooking with a menu offering all the classics like gumbo, crawfish etouffee, and oyster po'boys.
Easy Escape From Baton Rouge (85 miles), New Orleans (140 miles).
CALADESI ISLAND, FL: Average highs of 73/77 in February/March
The three miles of white-sand beaches on this pristine barrier island offer some of the best shelling on the Gulf of Mexico. And because it's a state park, you won't search for sand dollars in the shadow of high-rise hotels. In fact, there's not a single place to stay on the island, unless you count the 108-slip marina. There are no cars, either. Once you disembark the ferry ($14 roundtrip from Honeymoon Island, a short drive from Dunedin), the only way to get around is with your own two feet. Not a bad way, actually, as the boardwalk nature trail passes through stands of mangroves and around sand dunes. As you stroll, you may spot one of the rare gopher tortoises. Kayaking around the bay side of the island is a popular pastime, as the sea-grass flats are populated with ospreys, herons, and other birds. Pack a picnic lunch because there's just one small concession stand on the island.
Sleep You can fish from the dock at the Sea Captain Resort on the Bay in nearby Clearwater, a small city popular with water sports enthusiasts. Winter rates start at $101 through the end of January and at $122 for February through April.
Refuel On the mainland, very close to Caladesi Island, Dunedin's kitsch-filled Casa Tina serves surprisingly authentic Mexican fare. A local favorite is the Veracruz-style fish, sautéed with tomatoes and onions.
Easy Escape From St. Petersburg (20 miles), Tampa (24 miles), Orlando (103 miles).
CATALINA ISLAND, CA: Average highs of 64/65 in February/March
You won't entirely escape the state's notorious traffic on this island 22 miles off the southern California coast. But since golf carts are just about the biggest things on the road, you probably won't mind. You can get your own cart through Island Rentals ($40 for an hour rental plus a $40 deposit), but to explore the island's rugged interior, you'll need to rent a two-wheeler from Brown's Bikes ($20 per day) or enlist the help of an outfitter like Discovery Tours. Spotting one of the island's bald eagles, which were almost entirely wiped out by chemical contamination a few decades ago, will put a feather in your cap. The island is an hour and a half from Dana Point on the Catalina Express ferry ($74.50 round-trip), which drops you off at the town of Avalon, a pleasant place for window-shopping. That cylindrical building on the edge of the harbor is the Casino, an art deco movie house that still screens the latest releases.
Sleep On Avalon's main drag, the Hermosa Hotel welcomed its first guests in 1896. Standard rooms start at $75 per night from December through February and $100 March through November. Cottages with their own kitchens start at $100 from December through February and $150 March through November.
Refuel This is California, so the home cooking at Original Jack's Country Kitchen includes free-range chicken, and beef and pork raised without antibiotics or hormones. Sound too wholesome? Try one of the gooey doughnuts from its adjoining bakery.
Easy Escape From Los Angeles (60 miles), San Diego (66 miles).