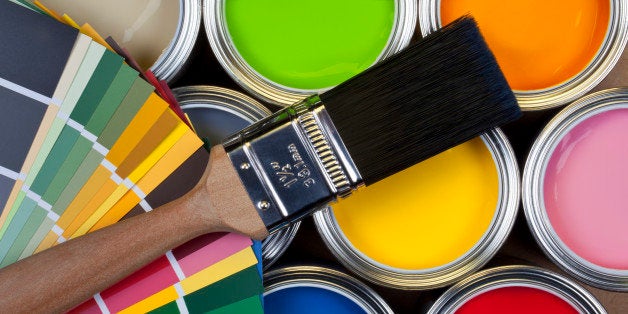 Timeless, yet on-trend, indigo is THE color of the moment. Indigo isn't just for your denim anymore; this vibrant hue is showing up everywhere lately, from the runway, to home decor and beyond. This spring and summer, add a touch of indigo to your own home with these fun finds!
Dye your own tea towels with this easy tutorial from Lia Griffith! If you love DIYing your way to new home decor, why not create some pieces in the newest it-shade of blue? Your kitchen will thank you for it.
Combine air dry clay with indigo paint and let your imagination run wild! Alice & Lois show you how!
Looking for an inexpensive indigo fix? burlap+blue's Indigo Collection is one way to embrace indigo without a big investment. Choose from multiple pieces that can either be emailed as printable files, or shipped to your home for an inspiring indigo infusion to your home.
Why should your home have all the fun? This tutorial from sweet paul will give your ordinary brown paper bag a run for it's money.
These indigo influences are the perfect way to add this moody blue hue to your home decor. This go-with-everything shade will subtly update your current decor, while never going out of style.
Linda is the founder of burlap+blue, a space dedicated to helping women live life more creatively. She is inspired by creativity, good books and the everyday. She lives with her husband and kids in Richmond, VA. Read more on her blog, shop her new Printables Shop, and connect with her on Twitter and Instagram.