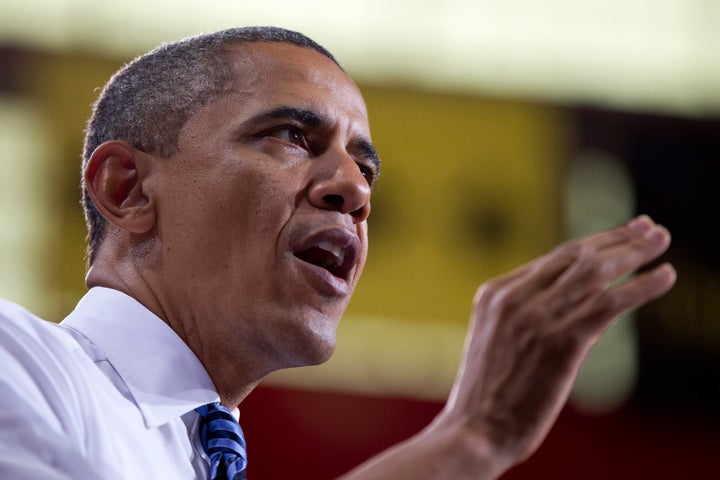 When I was 18 years-old, I spent months going from doctor to doctor. I was suffering from severe pelvic and abdominal pain. At every doctor's office, I was repeatedly treated like a dumb kid. I left each office with new fears and no answers.
They laid out options, answered questions, and listened to my concerns. A caring nurse practitioner told me she thought I had endometriosis, a common but little-understood disease that affects 5.5 million women in North America. She connected me with a respectful, smart surgeon who removed the excess endometrial growth in my pelvis. I got better.
Endometriosis is a leading cause of infertility. Because of the treatment I received at a Planned Parenthood health center, I gave birth to a beautiful baby girl this summer.
I know that without Planned Parenthood, little Ruby wouldn't be here today. It's that simple. And it's why I was so proud to share my story at the Democratic Nation Convention in Charlotte last night. I'm so scared of what a Mitt Romney and Paul Ryan America would look like -- especially for women just like me.
Romney and Ryan have pledged to end Title X, the nation's family planning program that provides cancer screenings and birth control to more than 5 million people, and to get rid of Planned Parenthood -- ending access to preventive care and birth control for millions of women across our country.
Every year, nearly 3 million people visit a Planned Parenthood health center across the country. More than 90 percent of the care they get is preventive -- birth control; clinical breast exams that can help detect breast cancer early; Pap tests; and testing and treatment for sexually transmitted diseases.
And the folks that come to Planned Parenthood health centers are just like me.
We are young and work hard to help provide for our families. We are worried about a future where our kids don't get a fair chance to succeed. We are average American voters. And we don't go to Planned Parenthood to make political statements.
We also know that health care is an economic issue for women; the cost of breast cancer caught late or the cost of paying for birth control out of pocket can really impact young families who are working to get ahead.
So when Romney and Ryan attack Planned Parenthood and the Affordable Care Act -- which has made it easier for folks to get the care they need -- they are really attacking young women like me and young families like mine.
That is why I needed to speak out against Mitt Romney and Paul Ryan this week in Charlotte.
President Obama and Planned Parenthood have been there for me.
They've had my back, and now I have theirs.
REAL LIFE. REAL NEWS. REAL VOICES.
Help us tell more of the stories that matter from voices that too often remain unheard.