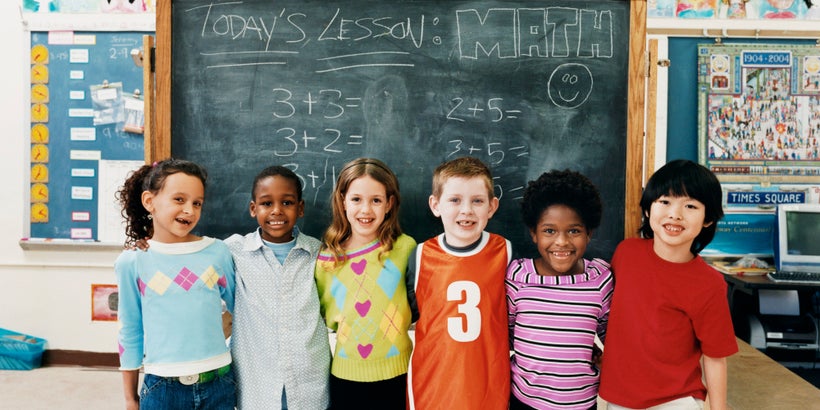 Every single one of the nearly 640,000 students within the Los Angeles Unified School District (LAUSD) deserves a high-quality education that places him or her on the pathway to career or college. Every single student deserves the opportunity to thrive and succeed in a safe, quality-learning environment that emphasizes creativity, innovation, and the expression of ideas that will shape the future of this city. Every single student deserves a teacher that has the support and training they need to be successful in the classroom as they engage in the process of teaching and learning. And no student should have to play a game of chance with their education simply because of the zip code they reside in or the circumstances that they were born into.
That must be our collective North Star. Every. Single. Student. Without exception or equivocation.
Unfortunately, too often it feels that the discussions we have around public education begin and end from the perspective of "us versus them". Too often it feels that we need a reminder – that the parochial fights and constant battles within the education community cannot simply revolve around the best interests of adults – but rather those adult interests must yield to improving the educational trajectory for children and youth in Los Angeles; the overwhelming majority of whom are students of color. Whether a parent sends their child to a traditional public school or a charter public school – they want the same thing – for their child to graduate as ready to face the world before them as possible and equipped with the knowledge and skills they need to succeed.
Let's dispense with the rhetoric and get serious. LAUSD faces significant and consequential challenges that require complex and sometimes common sense solutions. In the previous school year 45.1% of graduating seniors did not meet the requirements for admission to a CSU or UC college. Since 2010-11, over 56% of graduates (126,330 students) have not met the CSU or UC requirements. And while overall graduation rates are reported to have increased – in large part due to online credit recovery and a lessening of graduation requirements – the question we must ask is whether we are sacrificing student excellence for mere adequacy?
Without a doubt there are no easy ways to problem solve. But we can't ignore the fact that to even ascend to that position – to have a solution-oriented conversation - requires bold, thoughtful leadership that is willing to push back against the status quo. It requires collaboration and a shift beyond the contentious rhetoric and actions that have paralyzed LAUSD. Longevity has its place but is not always a substitute for the bold leadership students and parents desire. That is why after careful consideration I believe Nick Melvoin is the right choice for LAUSD. When I first met Nick I was impressed with not only his refreshing perspective, but also his experience as a classroom teacher, and his work with youth from the most vulnerable of backgrounds. Nick aligns high-quality education as a social justice issue and will work tirelessly to change the life-trajectory for students. Nick's plan to increase local control and autonomy, share best practices across all district schools, increase access to magnets and expand early education options, support educators through better policy and incentives, and usher in increased transparency and accountability is exactly the light that LAUSD needs right now.
On Tuesday May 16th voters have a choice. Join U.S. Senator Barbara Boxer, President Obama's former Secretary of Education Arne Duncan, the Los Angeles County Young Democrats, the Los Angeles Times, and countless others in supporting Nick Melvoin for LAUSD Board of Education.
Alex Johnson is Vice-President of the Los Angeles County Board of Education, the former Executive Director of Children's Defense Fund-California, and the son of a retired LAUSD teacher. He is a product of LAUSD and graduated from the Los Angeles Center for Enriched Studies, a magnet school.

REAL LIFE. REAL NEWS. REAL VOICES.
Help us tell more of the stories that matter from voices that too often remain unheard.
This post was published on the now-closed HuffPost Contributor platform. Contributors control their own work and posted freely to our site. If you need to flag this entry as abusive,
send us an email
.