MoCA is currently hosting the first ever historical, thematic museum exhibition tackling Land Art. The exhibition, titled "Ends of the Earth: Land Art to 1974" features work from over 80 artists which was created in the years leading up to when Land Art was fully institutionalized.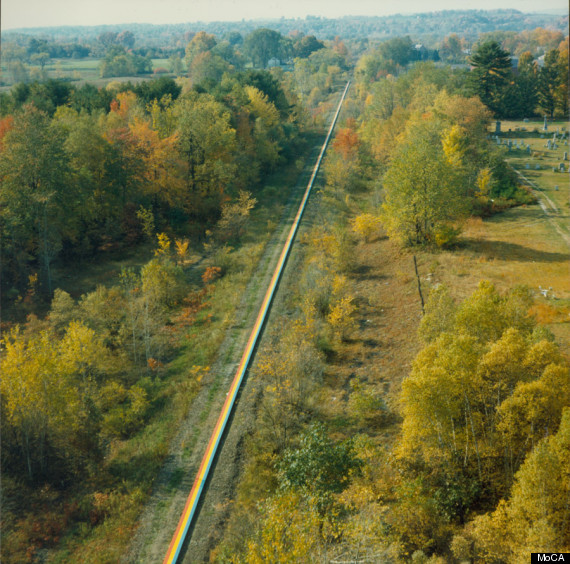 "Land Art" is also known as "Earthworks, " a term Robert Smithson coined in the late 1960s; these movements refer to massive scale, site-specific works of art that are use earth as both canvas and medium. Since the works often rejected the museum tradition as the only respectable way to experience art, this complicated things for any institution attempting to stage an exhibition, but MoCA was up for the challenge.
Curated by Senior Curator Philipp Kaiser and co-curator Miwon Kwon, the show features work from Land Art's founders and giants including Robert Smithson, Christos and Jeanne-Claude and Richard Serra. Yet lesser known artists from hailing from the United Kingdom, Japan, Israel, Iceland, Eastern and Northern Europe, as well as North and South Americas populate a majority of the exhibition.
It is no easy feat to fill a gallery or museum with massive, ephemeral works, all spread around the world. Yet Land Art always sought to express the tangled and intrinsic intimacy between land, life and art. Land Art, although located in nature, was never meant to be separate from culture. The show seeks to dismantle the romantic notions associated with working in nature, of fleeing reality to returning to the elements. Rather than escaping modernity, this exhibition depends heavily on it. Some of the works are represented through a small piece of them, but the majority depend on text, film and photography to participate in the exhibition.
MoCA has also created an online directory to accompany the exhibition with help from Google Maps and designers Ways & Means and OKFocus. The exhibition, which seems to conjure the visions of Land Art everywhere except on land, presents a rebellious approach to historical documentation.
Land Art interrupted the tradition of representing nature on a canvas and eliminated the distance, using nature itself as the canvas. Similarly, this exhibition breaks down the distance between art and museum. The museum exhibition does not just objectively house the works, it shapes them right on the gallery walls.
"Ends of the Earth: Land Art to 1974" is on view until August 20 at MoCA in Los Angeles.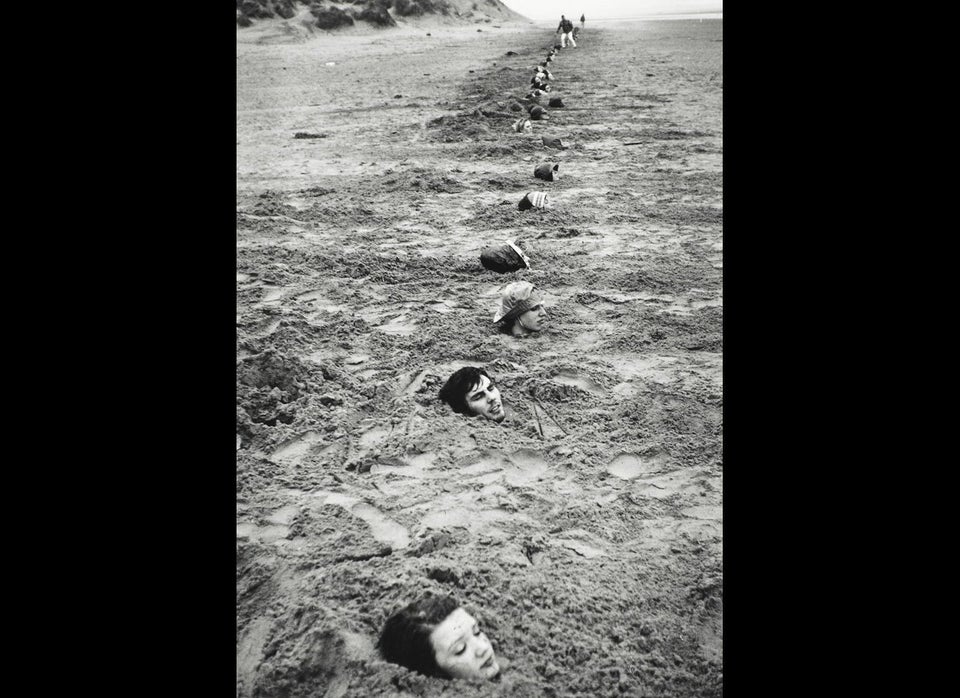 Ends of the Earth
Related
Popular in the Community