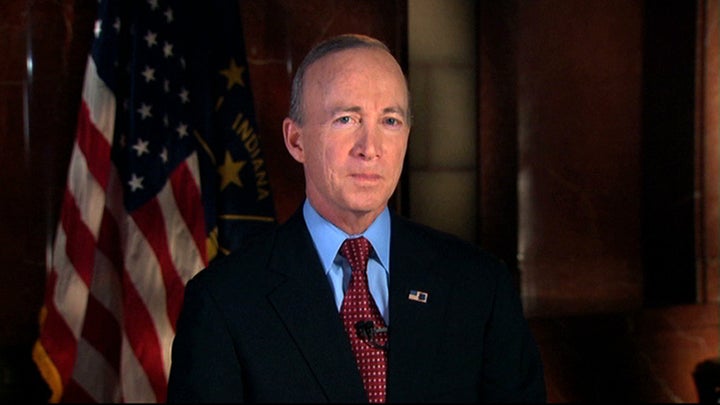 WASHINGTON -- Republicans are pouncing on the bankruptcy of yet another alternative energy firm that got federal aid -- but the company, battery-maker Ener1, was also backed strongly by Republicans.
Ener1, which makes electric car batteries, filed for bankruptcy protection Thursday, citing the failure of one of its top buyers, the electric car manufacturer Think.
But Rep. Cliff Stearns (R-Fla.), a harsh critic of the White House's alternative energy and green jobs efforts, quickly seized on the news as evidence of the failure of the Obama administration, mocking the president's State of the Union pledge to continue pushing alternative energy policies.
"President Obama was prophetic this week during his State of the Union address when he casually remarked, 'Some technologies don't pan out; some companies fail.' Unfortunately, you can now add Ener1 to the growing list of failed companies that went belly up after hundreds of millions of dollars in administration backing," Stearns said in a press release on the House Energy and Commerce Committee's website.
The committee is investigating the administration's attempts to boost alternative energy technologies, including the high-profile bankruptcy of solar panel manufacturer Solyndra.
"Sadly, the Department of Energy's jobs record seems to grow worse by the day - first Solyndra, then Beacon Power, and now Ener1 - and it is American taxpayers who are paying the price," Stearns said in the release. "One bankruptcy may be a fluke, two could be coincidence, but three is a trend. Our investigation continues, and we are working to ensure taxpayers are never again stuck paying hundreds of millions of dollars because of the administration's risky bets."
Ener1 got a $118 million grant from the federal government in 2009. But it also got extensive aid from the Indiana Republican governor who delivered the GOP response to Obama's Tuesday address -- Gov. Mitch Daniels.
Daniels' administration granted the firm, which makes its batteries in Indiana, more than $7 million in tax credits, and praised it effusively.
"Eight hundred fifty jobs of any kind is great news," Daniels said at the time, in August 2008. "When those jobs are in a technology of tomorrow, like electric cars, it offers the prospect of even bigger news to follow. Indiana has what it takes to lead this automotive revolution and today is step one." (Daniels stars in the Ener1 video below, even holding up a paperweight that declares "Love.")
Indiana Sen. Richard Lugar (R) was also a strong supporter, as was Rep. Dan Burton (R-Ind.). "EnerDel is the wave of the future. Its cutting edge technology will help relieve our dependency on foreign oil," Burton said in October 2007, using the name for one of Ener1's units.
Lugar went so far as to call on Obama (or whomever turned out to win the White House in 2008) to keep pushing for technologies made by companies such as Ener1.
The firm also had backing from George W. Bush's administration, including winning defense contracts and significant work from Bush's Department of Energy and the United States Advanced Battery Consortium.
It is only in the last couple of years that Republicans have been so opposed to green energy. The Huffington Post has reported that many Republicans have actively pursued Department of Energy projects for their districts.
Calling all HuffPost superfans!
Sign up for membership to become a founding member and help shape HuffPost's next chapter