"Our goal with music and healing is to encourage people to be their best selves, and to feel a connection with nature and one another, to be spreaders of positive vibrations, and to trust those intuitive directives, especially when they go against oppressive systems." Emily Sabino, Healer and Musician, Newcastle, Maine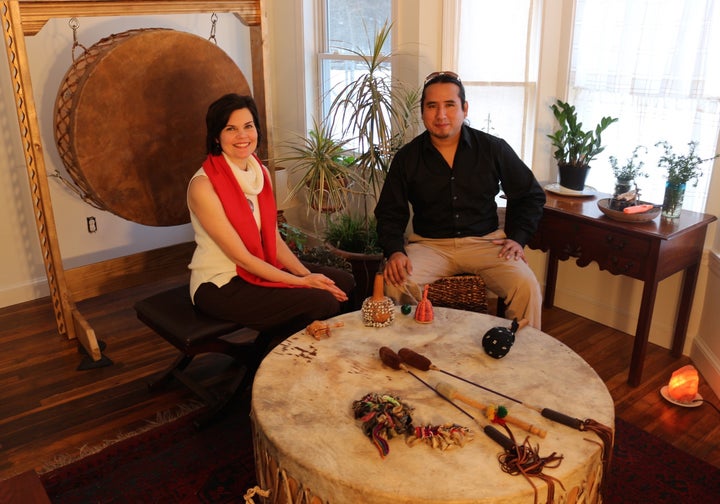 I'm the type of person who listens closely to a song's lyrics. And for that reason, I am drawn to the lyrics on The Flying Seeds' first album, "Street Songs and Meadow Music." Rather than the usual contemporary lyrics ridden with lust, desperation over lost love, or ego, Emily Sabino sings about committed love, earth connection, and the possibility of societal change. The songs are arranged by multi-instrumentalist Lenin Sabino (no connection to Vladimir Ilyich Ulyanov). He adds intricate layers of guitar, Peruvian flutes, charango, and rhythms; the live band is backed by an alternating cast of local and international musicians. The sound of their group is a combination of New England sensibility with all its awareness of the environment and social responsibility mixed with traditional Andean and Latin instrumentation. Emily and Lenin describe their unique blend of music as follows: "A soft somatic sound that when allowed, gives the listener an experience similar to drinking a home brewed, mildly psychotropic beverage that is synched with the pulse of the earth."
The key word here is "pulse." Emily is an empathic healer who uses the pulsating rhythms of a large hanging drum to help people relax, receive healing energy, and make room for desirable new possibilities to come into their lives.
I met Emily and Lenin at her Sonic Uplift healing event at the Skidompha Library in Damariscotta, Maine. That day Emily used two large drums to guide the audience through a rhythmic meditation, bringing them into another state of consciousness.
"I do these events to empower people," Emily says, "to give back to the community." A few weeks later I made the drive to the couple's home in Newcastle to learn more about their life and their work.
Emily and Lenin met ten years ago in Boston. Emily, a singer-songwriter, was working in a law office to pay the bills, and writing songs and participating in Boston's music scene at night. A few months earlier Emily had become obsessed with the idea of learning Spanish and had been studying intensely. She was hoping to meet someone she could practice her Spanish with. Lenin, a graduate of classical guitar at Daniel Alomia Robles Conservatory in Lima, Peru was touring the United States, playing flutes and guitar in a traditional Peruvian band. Emily was given a free ticket to their show at Berklee Performance Center. She was entranced by the music. Only, she had forgotten her glasses, and could not see who was playing. Later, she was invited backstage to meet the musicians, but Lenin could not understand Emily because he did not speak English.
When Emily saw Lenin performing a week later in Harvard Square, it seemed like destiny. They began collaborating on music in between his performances, and conversing in Spanish. The couple married three years later.
As we settled down into Emily and Lenin's living room, surrounded by her and her mother's paintings on the walls, I ask Emily when she first became aware of her gift to heal.
"I knew since I was little," Emily says. "I'm an empathic healer. That means I can feel physically and emotionally what others are feeling. It took me a long time to figure out how to be in the world. As a child and young adult I had a hard time differentiating between my emotions and those of others."
"It must have been difficult."
"Parties are exhausting for me," Emily says. "I don't mind a little small talk, but I do need to spend time alone every day. Maine is a good place for me energetically because there is a lot of open space."
"What about cities?" I ask.
"I feel the energy of the land, its emotional charge. Every area of the globe has its own vibration. I feel the vibrations of the landscape—the nature of the place."
I ask Emily what gave her the initial push to follow the life path of a healer.
"I had a reading with Annie Stillwater Gray, a healer from Maine, while I was a student at Colby College. She communicates with Spirit Guides, and through her, the Guides said that humans would experience many dramatic and disorienting changes worldwide. New leaders would emerge, including many women, and they would be service oriented, compassionate, joyful. They said I could help people adjust to these changes by speaking, singing, and working with people one on one, and that I should spend the next 15 or so years preparing for this time.
"At around the same time, I attended a presentation called "American Pictures" by Jacob Holdt, which showed the detrimental effects of institutional racism and classism in the US. At the end, Holdt told the audience that under this system, no one was free, and that we must use our privilege and connections to dismantle the current system. So, the message I took away from both of these experiences was, find ways to get free, encourage others to get free, and be the change."
There came a point in Emily's life after years of practice in meditation, drumming and the healing arts, when she felt ready to help others heal.
During a healing, she starts with the question: What brings you here?
"I get sensations as the client talks," Emily says. "I get a sense of where their spirit resides. Many people tend to live from the neck up or from the heart up. I get a sense of that combined with their personal concerns, and that leads to the energetic healing with the drum. I connect people with their inner frequencies. I encourage their spirit and attention to come back into their body. I sense their tension and how they are feeling. I look for a root cause. I can't cover everything in one session, but I do as much as I can. They could be unaware of things that they need to know. I cannot do too much too fast. I need to be gentle. I go into the void and the signals come."
"What is your goal with a healing?"
"I want to inspire people to trust their inner directives more than whatever they are being told by outside forces. It's really exciting when someone is on the edge of making a breakthrough. I can help them locate that space that inspires them to try something new."
"And how about the music?" I ask. "Is it related to the healing?"
"The music and the healing are one and the same," Emily says. "Music is a powerful force for change, especially when it includes a timely message and a good rhythm."
"Initially, because they work! They are effective," Emily says with enthusiasm. Then she explains the science behind it. "Drum beats help the body and the mind focus and slow down. Most of the time our brains operate on a beta frequency. A part of the brain called the Reticular Activating System (RAS) governs the speed at which your brain waves oscillate. When you hear a repetitive rhythm or watch a flickering flame, the RAS entrains with the rhythm of the drum or flickering candle. Your body goes through a series of adjustments and slows down. Your brain waves go into an alpha or theta frequency. When your brain waves align with your heartbeat and your breathing gets deeper and slower, you go into an altered state. You are relaxed, yet you are alert. You can focus. You experience feelings of well-being and inner joy. When the brain isn't working so hard it secretes happy hormones that alter physio-biological function. Our ancestors were often around fire listening to rhythm and benefitting from it."
I think of the calm I always feel while sitting at a campfire gazing at the flickering flames.
"We run fire through wires now," Emily says and laughs.
Yes, of course, our fire is electricity.
"Drumming is an important component of my culture's traditional music," Lenin adds. "It is the foundation of the music. We connect with traditional rhythms. We can feel the connection with the earth through rhythm, and rhythm connects people together."
"Tell me about how you became a musician?" I ask Lenin.
"I had luck to grow up in a small city in Peru," Lenin says. "We were taught traditional music in school. We all had to bring an instrument to class, like the siku, the pan flute. I learned the siku. That was my first connection with music. I made my first band when I was eleven years old. I would have 20 kids come over to my house to play music. My mom was always supportive.
"At the conservatory I studied classical music with a European influence. I also played traditional Peruvian music. That is the music that speaks to my heart. I had an audition to travel with an international band. After three months I came to play in Boston. I learned how to speak English here. I just listened and eventually the meanings, then the words, came to me."
"What language do you use at home?" I ask. "Spanglish," Emily says and laughs. "We combine Spanish and English, but we understand each other."
Lenin and Emily are finishing their second album together, "Cielo Azul / Blue Sky."
"As a musical couple we experimented with various styles," Lenin says. "I like to try new things. We want each album to have a different feel."
"We have morphed our music together," Emily adds. "On the first album the lyrics were in English. The second album is a mix of English and Spanish."
They are also working on a CD of drumming rhythm frequencies, a Sonic Uplift healing CD.
"We use technology to see the frequencies of the drumming," Lenin says. "We manipulate the sounds for maximum effect. We can analyze which frequencies work best."
"The drums have animal skins," Emily says, "and the tones change with the weather. We have to take that into account when we are recording, or when I'm using the drum in a healing."
"Where did you get these drums?" I ask.
"Our first drum was built for us by Keith Little Badger of The Drum People. I found the builder over the internet and contacted him. He prayed over my request and agreed to build a drum for us. The hide is from a bull and the staves are made with recycled wood."
"Then we decided to build our second drum ourselves," Lenin adds. "We found information online on how to build a drum. We ordered a tanned buffalo hide from Canada and soaked it and stretched it ourselves."
"Our friends Aravinda Ananda and Joseph Rotella kindly allowed us to use their organ restoration shop and tools to build the body of the drum," Emily says. "The wood is from an old library desk from Boston University. We named this drum, 'Gaia Huancar,' the Big Earth drum."
After our conversation I am fortunate enough to be invited inside Emily's healing room. It is a room in the couple's cape that Lenin designed for her. The walls and trim are painted pure white. Emily's paintings of soothing visions cover the walls. The Little Badger drum hangs on a wooden frame built by Lenin at the far end of the room. Gaia Huancar, the drum the couple built together, lies in the center of the room. I sit down on the sofa. We speak of my concerns. And then Emily begins to drum. I close my eyes and my consciousness melds into the rhythms. All that has been troubling me fades away. I simply let it go. I no longer feel the need to analyze my problems. I come out of the session with a sense of well-being, and I know, all will be well now. I go home and I sleep soundly for twelve hours.
Emily offers Intuitive Reading and Healings in person in Midcoast Maine, or over the telephone. The Reading and Healings last one to two hours. She also leads Sonic Uplift Healing Events for groups. She can be reached at Emily@FrequencyHolder.com, or 207-563-5873.
The Flying Seeds' music can be found on their website, www.TheFlyingSeeds.com, and also on Youtube: www.Youtube.com/TheFlyingSeeds.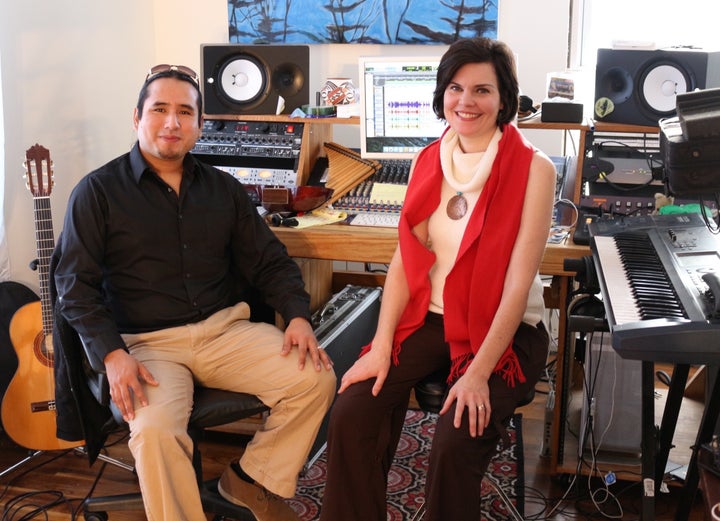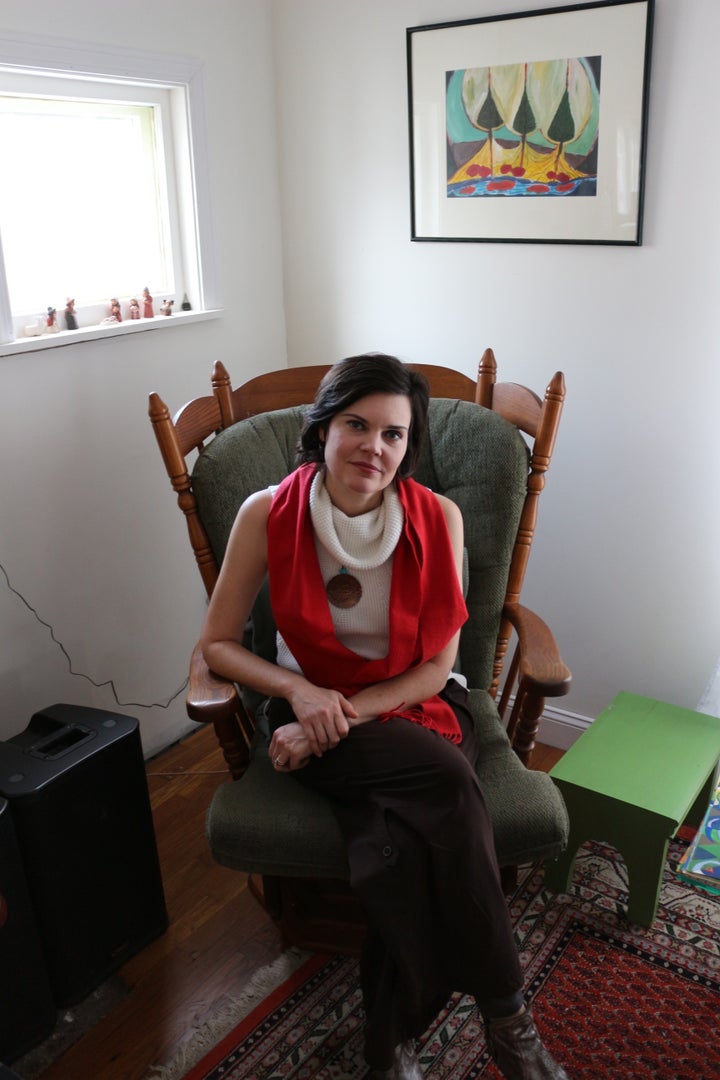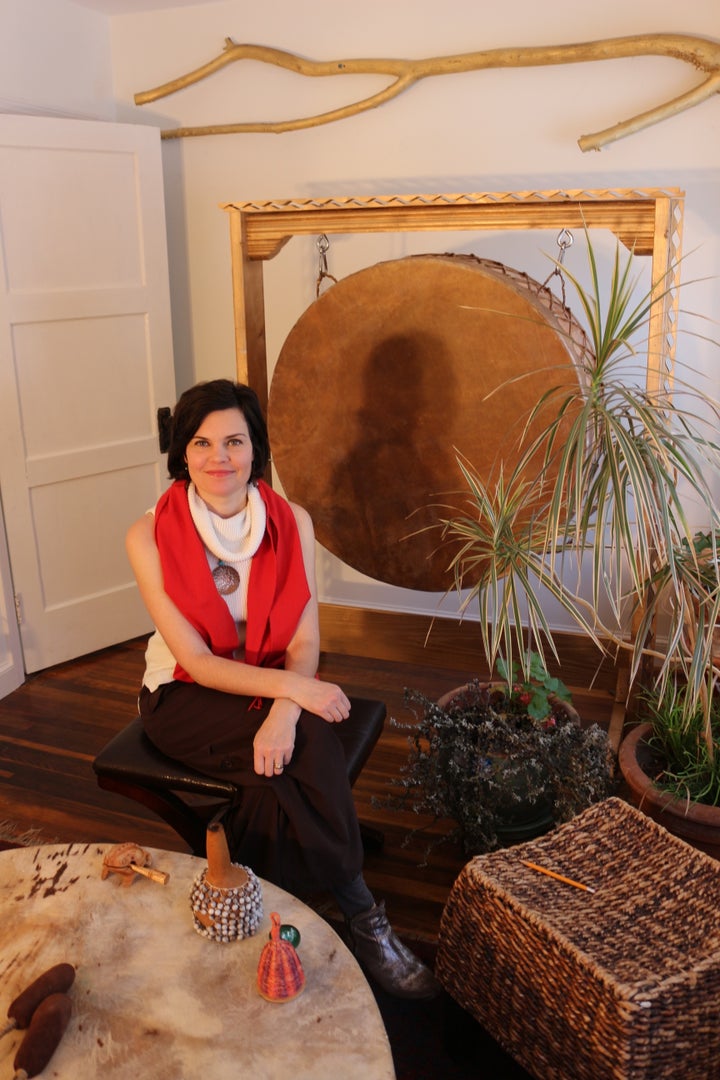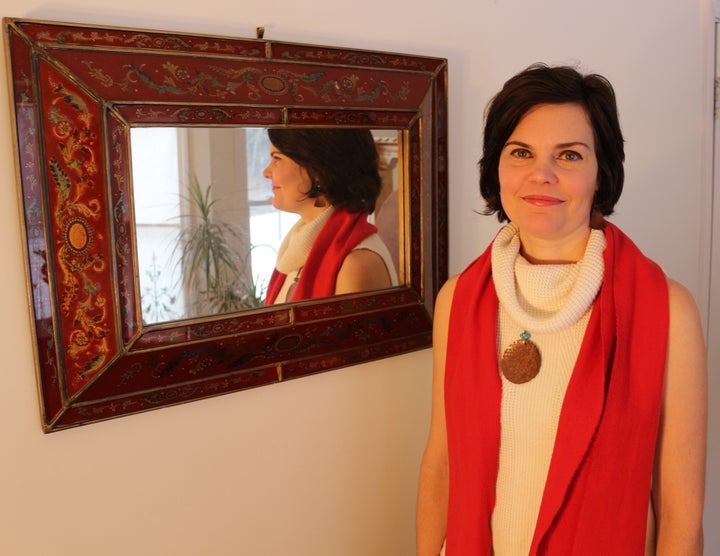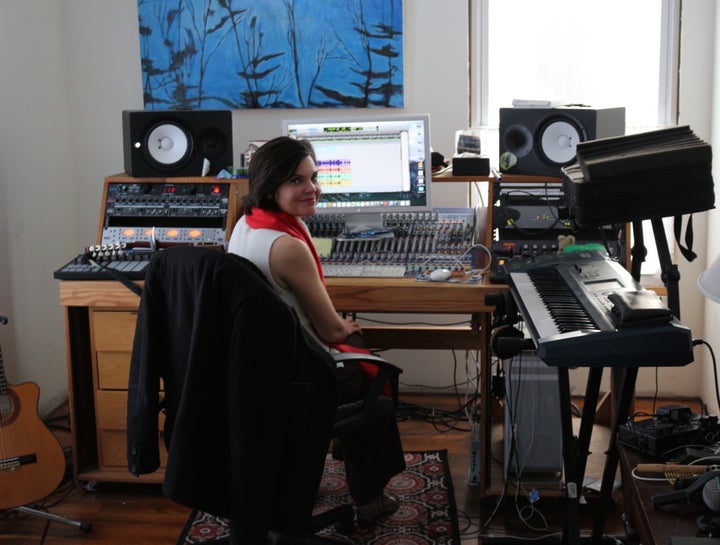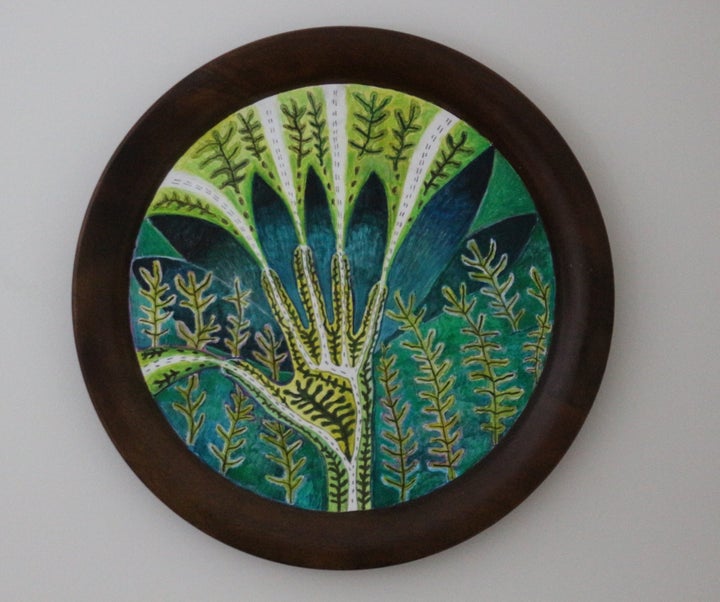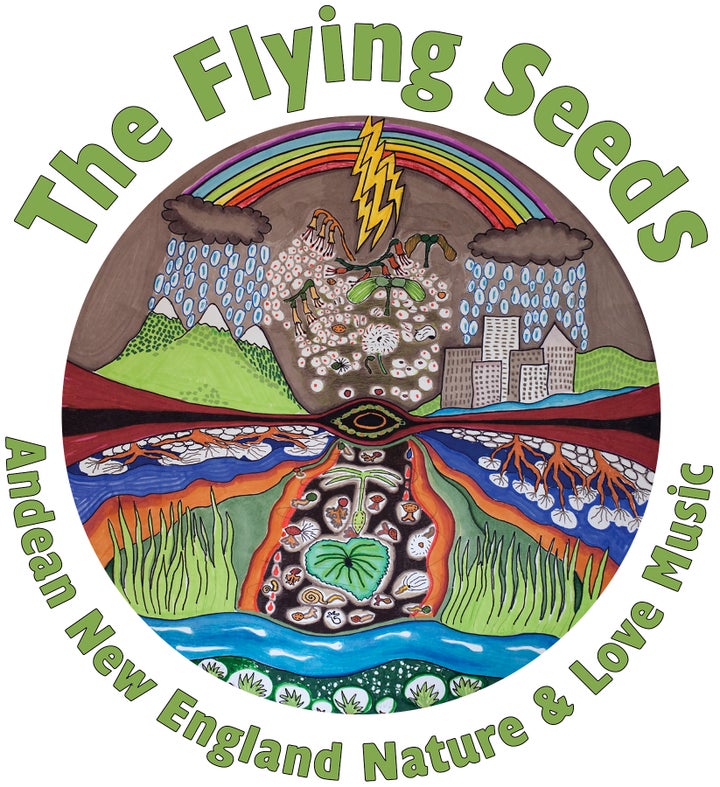 This essay and others are available in THE WAY LIFE SHOULD BE by Laima Vince.
Popular in the Community