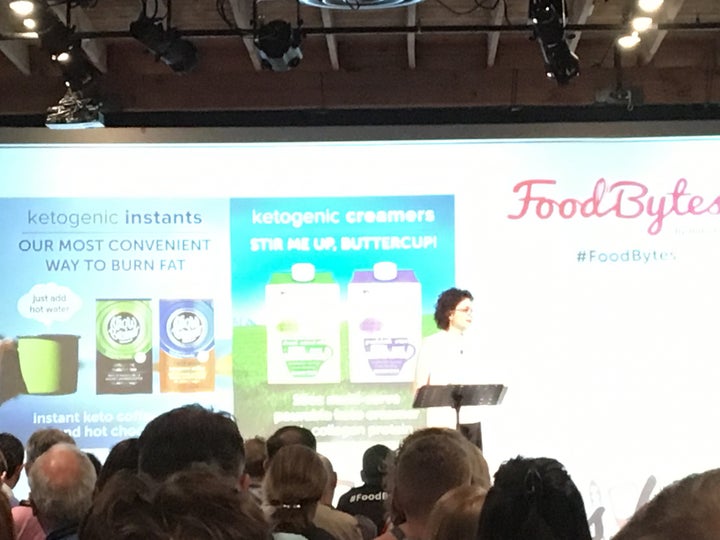 Last week I attended FoodBytes by Rabobank. The event was held in Austin Texas, a city known as the live music capital of the world. It also happens to be a great foodie town. I was energized by the entrepreneurial spirit that infused the entire event.
FoodBytes served as a great reminder that I work with and am surrounded by cool people. People driven by passion and mission trying to bring something to consumers and the world they believe is missing and needed in the market.
Rabobank created Food Bytes to link innovative entrepreneurs in food and agriculture to the capital needed to bring their innovation to market. It is part pitch-slam, part seminar, and part networking. The event made me realize that this industry has a very cool innovation ecosystem which bodes well for the future.
20 companies, selected from over 160 applicants, arrived at Whole Foods corporate offices on Monday morning. There, questions and challenges in hand, they spent the morning in a roundtable discussion with industry mentors. Mentors with expertise in areas such as law, finance, marketing, branding, industry trends, route-to-market, and go-to-market strategy were present.
At my table, the conversations were lively, the questions deep, and the thirst for knowledge palpable. The sessions were 30-minutes and each time the timer went off indicating it was time to switch tables, we were stunned that it had gone so quickly.
Rehearsals were held that afternoon at the venue, a cool old repurposed warehouse called Brazos Hall. I sat through all pitches and felt a little nervous as there were a few rough edges and some of the business cases lacked clarity and a real hook.
After each pitch, the judges offered constructive criticism and valuable feedback. The pitch companies took it all in hungrily (pun intended). Afterwards, we all went to the rooftop where I had time to visit with a few of the pitch companies about their presentations and when asked, offered suggestions and ideas.
The next morning a few of the companies reached out for some last-minute feedback and advice prior to the evening's contest. I was so impressed and happy that they felt comfortable in doing so. In my experience, entrepreneurs who consistently reach out to people for information, advice, or help, outperform those who don't. I even met one team at a local smoothie bar and spent about an hour with them. It was a great conversation, I think the start of a nice friendship, and a darn good smoothie.
The venue filled up quickly with a veritable who's who in the industry. There were investors, industry leaders, and members of the Austin food community. The energy in the room was awesome.
The first company was introduced and played onto the stage with an upbeat soundtrack. I took a deep breath hoping that they digested (yes, pun intended) and incorporated all the suggestions made less than 24-hours ago.
I was blown away. That first company and every subsequent one had done just that, leveraged all they learned. The difference from just a day ago left me awestruck. The pitches were all great, well-delivered with strong compelling business cases.
In the end, the voting was close and to be a bit cliché, in my opinion, they all won. They each delivered great pitches in front of an audience of industry influencers. My friends from the smoothie bar won the Judges Choice award. Click here to see all the winners.
The evening ended with a cocktail reception back on the roof. Investors had the opportunity to walk around and meet and learn more about each company. But mostly, it was a celebration of an industry that supports and values its innovators.
I've been on the road a lot of late and I honestly arrived in Austin a little drained. Spending two days deeply immersed in entrepreneurship and innovation left me excited, energized, and thankful to be doing what I do for a living.
Click here to access tips that will accelerate your food or beverage brand's growth
Elliot Begoun is the Principal of The Intertwine Group, a practice focused on helping emerging food and beverage brands grow. He works with clients to design and execute customized route-to-market and go-to-market strategies that build velocity, gain distribution, and win share of stomach. His articles appear in publications such as the Huffington Post, SmartBrief, and FoodDive.