 In a new analysis of possible harmful effects of energy drinks on the heart, researchers have found that the drinks may increase blood pressure and disturb your heart's natural rhythm.
Scientists at the University of the Pacific in Stockton, Calif., analyzed data from seven previously published studies looking at the effect of energy drinks on heart health. The pooled studies included healthy participants 18 to 45 years old.
In their analysis, researchers looked at data on QT interval — the time it takes for the heart's electrical wave to reset before the next beat, as measured using EKG — in 93 people who had just consumed one to three cans of energy drinks. When it's prolonged, QT interval can cause seriously irregular heartbeats or even sudden cardiac death.
Researchers found the average QT interval was 10 milliseconds longer for those who had consumed energy drinks than for those who had not. Doctors are generally concerned if patients experience 30 added milliseconds in their QT interval from baseline, according to a press release on the study, but any time QT intervals are prolonged it could put you at heart risk, according to Stephen Green, MD, a cardiologist at North Shore University Hospital in Long Island, N.Y.
The researchers also found that systolic blood pressure, the top number in a blood pressure reading, increased an average of 3.5 points in a pool of 132 participants who had consumed energy drinks.
No Regulation for Energy Drinks
Another recent study, published in the Journal of the American Medical Association, reviewed possible risks associated with the levels of caffeine in most energy drinks, and they also reviewed the practice of combining energy drinks with alcohol. Mixing alcohol with energy drinks, they concluded, can lead to risky sexual behavior.
Last October, the U.S. Food and Drug Administration (FDA) received reports of five deaths linked to Monster Energy, a popular energy drink that contains 160 mg of caffeine per 16-ounce can. In November, FDA received reports of 13 deaths over the past four years possibly linked to 5-Hour Energy, an energy shot that contains caffeine and vitamin B12, among other energy boosters.
One issue with energy drinks, said Green, is that they aren't regulated, so there's not much data on their effects on people with certain medical problems or for those taking other drugs.
For example, Dr. Green said, "We don't know what's causing the prolonged QT intervals."
"If you have something you consider a drug, it has to go through a trial and prove safety and efficacy, and then it has to go through the FDA" approval process, said Green, who believes that if energy drinks were a prescription medicine, there would be a warning on the label.
"Herbal foods, vitamins or supplements haven't really been tested. Whether it's an energy drink or a supplement or a weight-loss pill, none of these things have really been tested," he added.
Another issue with energy drinks is that, unlike a cup of coffee, they usually contain other active ingredients that the average user may not be aware of.
"Some of these energy drinks have more than caffeine in them — they are full of other herbs or supplements," said Green. So it's hard for doctors to know when they see possible effects of an energy drink on a patient, which, if any, ingredient in the drink may be causing the issue.
"The problem here with energy drinks is there is no screening. It's just sitting there on the market, and if you're predisposed to having a prolonged QT for whatever reason, whether you know it or not, it could put you at risk for a serious cardiac event," he said.
Energy Drinks: Uncertain Risks
Green explained that some people may be at more risk than others when they have energy drinks
"If you're young, say 22, and don't have high blood pressure or other medical problems, you may have three double espressos or a Monster energy drink and nothing will probably happen to you," he said.
"But if you have a history of heart palpitations and drink caffeine or an energy drink, you'll probably have more heart palpitations because that's what it does."
He also warns that just because you've had energy drinks in the past without incident, that doesn't mean you won't have a problem in the future.
"Say you're taking cough medicine because you have a cold and then you drink an energy drink. That's a combination you've never tried before with energy drinks, and we don't know what could happen," he said.
"It's like cocaine — you can take it for years and not have a problem, but then take it once and you could have a major problem," he said.
Bottom line: "If you don't have any health problems you know of and aren't on any medication, an energy drink here and there probably won't hurt you. But if you're on medication, have high blood pressure, or a history of heart palpitations, energy drinks might not be for you," Green said.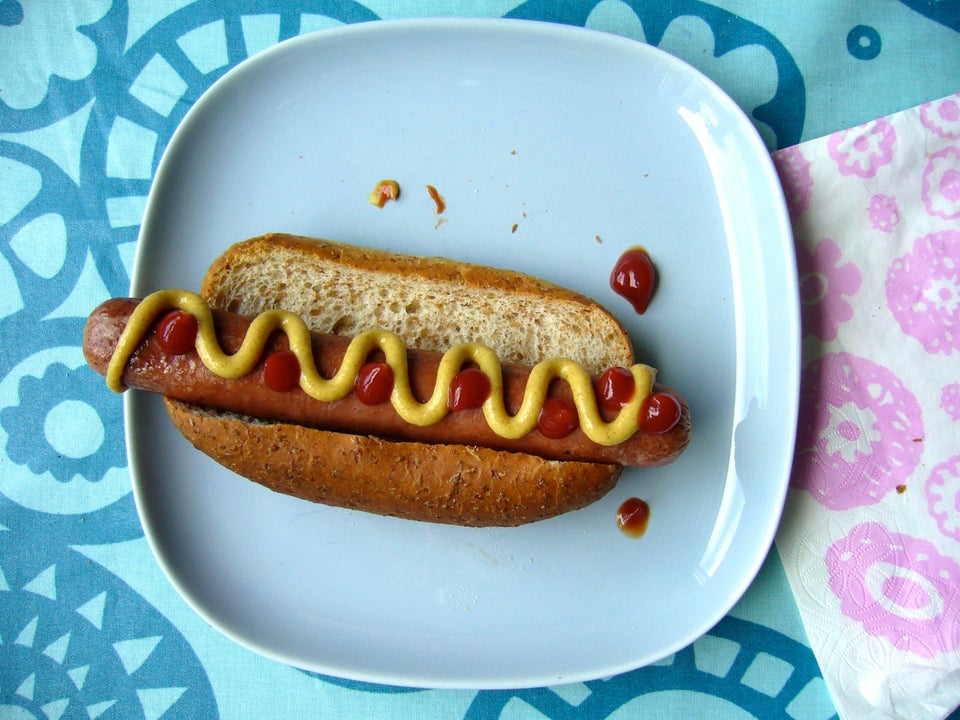 Worst Foods For Your Heart