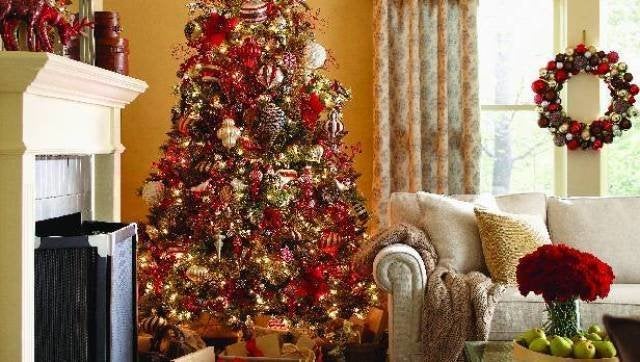 Nothing says the holidays to me like a house decked with twinkling Christmas lights. Whether you're trying to create a winter wonderland in your yard, or simply want to jazz up the interior, the right lighting is essential for a festive home. Thanks to advancements in LED decorative lighting technology, it's possible to deck your halls and save energy -- without sacrificing design quality.
Decorative LED light strings use 65 percent less energy than an incandescent light string. If each of the one hundred million decorative light strings that will be sold in the United States this year earned the Energy Star rating, we would:
• Prevent 1 billion pounds of greenhouse gas emissions per year, equivalent to the emissions from about 95,000 cars.
• Save more than 700 million kWh/yr of electricity.
• Save about $80 million in annual energy costs.
These lights could consume 1 billion kWh/year, costing U.S. consumers more than $100 million in electricity costs. Last year alone, the Home Depot sold more than 40,000 miles of light sets-enough to circle the globe 1.5 times. Imagine the savings if they were LEDs!
The design for LEDs has come a long way. The original LED lights had a bad reputation for having a distracting flicker that was hard on the eyes and kept customers from using them inside the house. Manufacturers have since developed flicker-free technology, and the colors have softened to mimic traditional incandescent lights. LEDs also offer many advantages over the traditional incandescents, including a lifespan that is up to 20-times longer, increased durability, cooler temperatures that are critical for safety and the ability to connect more strands together on one outlet or extension cord. LED innovation has led to color-changing lights and strands that illuminate in different directions and patterns for an amazing light show. LED lights also enable coverage of up to a quarter-mile, so you can light areas that used to be unreachable. Consider lighting the top of your fence, garden or trees for an unbelievably festive and beautiful display. You can also include inflatable decorations or lighted sculptures.
I wish everyone a merry and bright energy saving season. Happy holidays!
For more information about holiday lights and décor, subscribe to The Home Depot's Style Guide or download the Style Guide app for the iPad from the iTunes Store. You'll get updates for each new edition and receive exclusive Home Depot savings, offers, How-To projects and much more.

Energy-Saving Christmas Lights