You couldn't ask for a proposal backdrop more jaw-dropping than this.
On March 6, Dale Sharpe popped the question to Karlie Russell, his girlfriend of seven years, under the Northern Lights in the Lofoten Islands of Norway.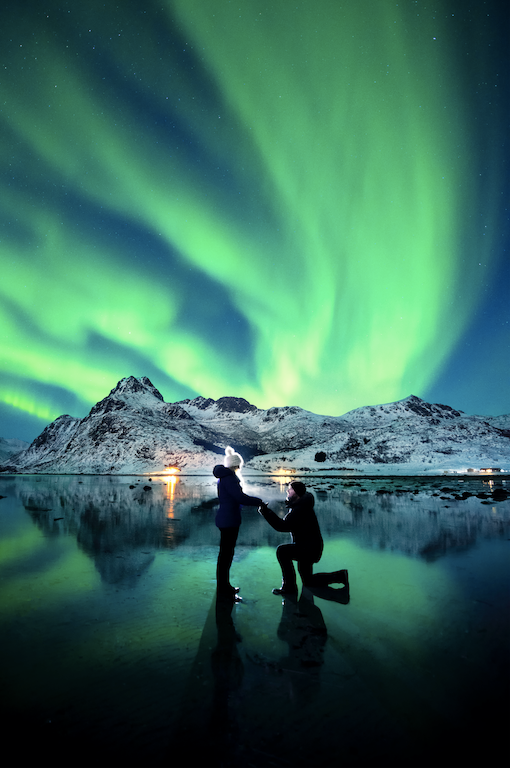 The couple are both landscape photographers for DK Photography based in Australia's Gold Coast. Throughout their relationship, they have seen and photographed the Northern Lights, also known as Aurora borealis, together more than 30 times.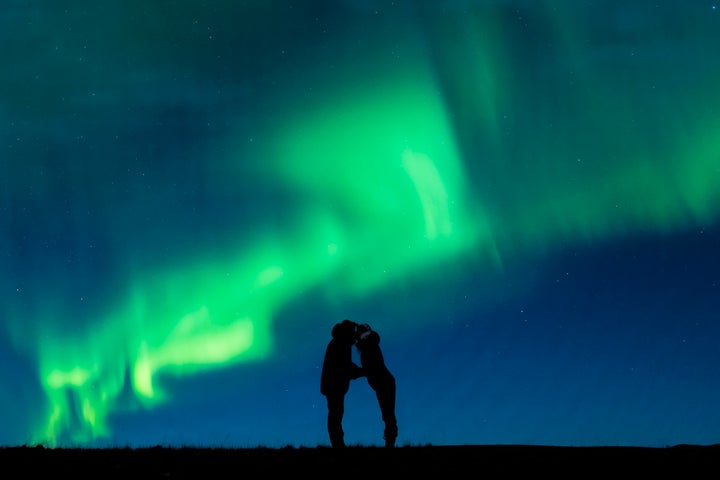 To set up the proposal moment, Dale tried to get Karlie to take a selfie with him. She resisted at first, telling him they should move to a different location in order to capture the perfect landscape shot instead, but finally gave in. That's when Dale got down on one knee.
"I was completely blown away as it was the last thing I was expecting at that time," Karlie told The Huffington Post. "I kept telling Dale to hurry up so we could get a landscape shot instead. After he set up the camera, then to my surprise got down on one knee, I was in shock but of course said, 'yes!'"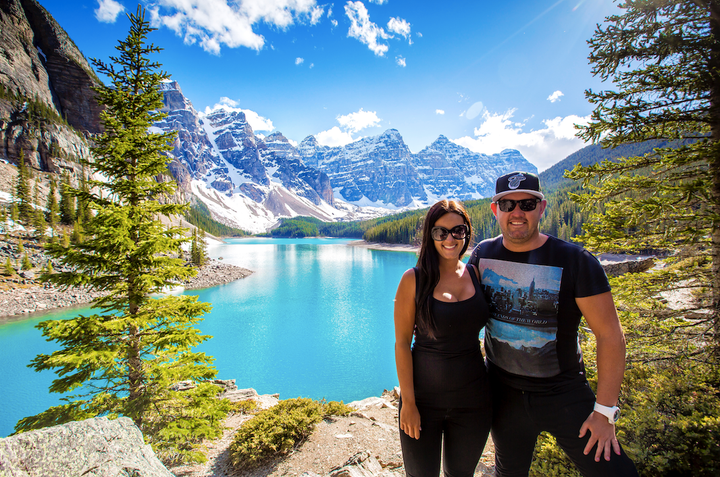 Dale had originally planned to pop the question nine months earlier during a trip to Iceland. He had packed the engagement ring in a lotion bottle, which he told Karlie was pricey and belonged to his mom. But at the airport, their luggage was overweight and Karlie unknowingly threw out the bottle with the $4,000 ring inside. Dale didn't even realize what had happened until later in the trip when he asked her where it was ― needless to say, he was devastated and had to save up to buy another ring.
"I politely said, 'That's OK,' while internally screaming," Dale told HuffPost. "I couldn't really tell her and ruin my proposal plan."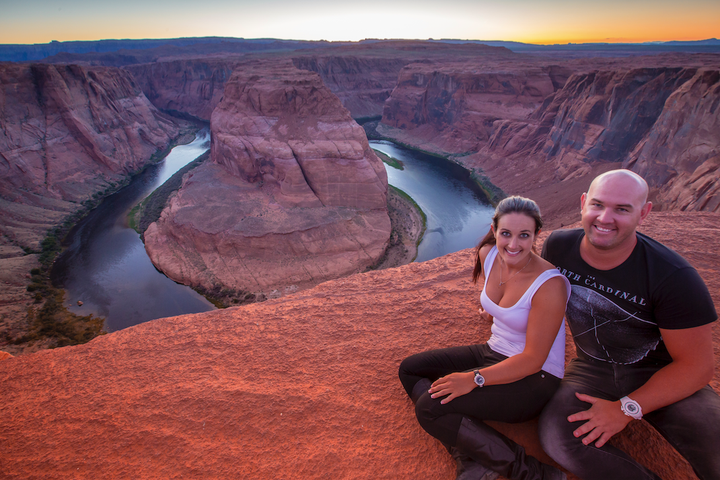 The couple first connected online while living on opposite sides of Australia. When they first met in person, they did a sunset photo shoot together on the Gold Coast.
Seven years later, they are happily engaged but have no wedding plans in the foreseeable future.
"Having to buy two engagement rings means the savings is a little behind!" Dale said.
Related
Before You Go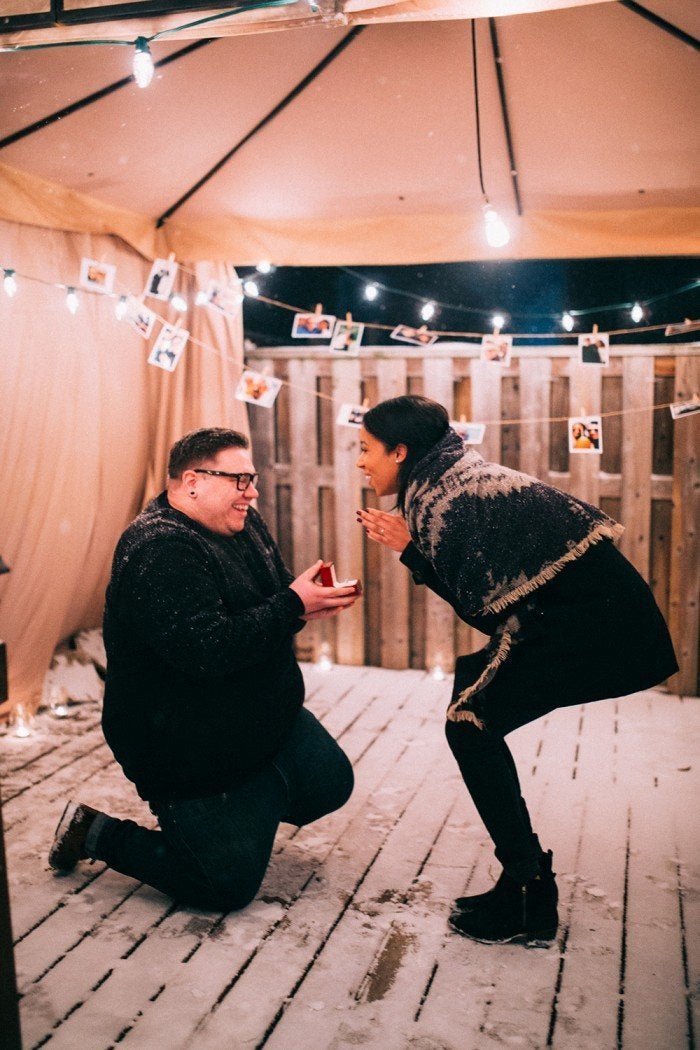 Wintry Proposals