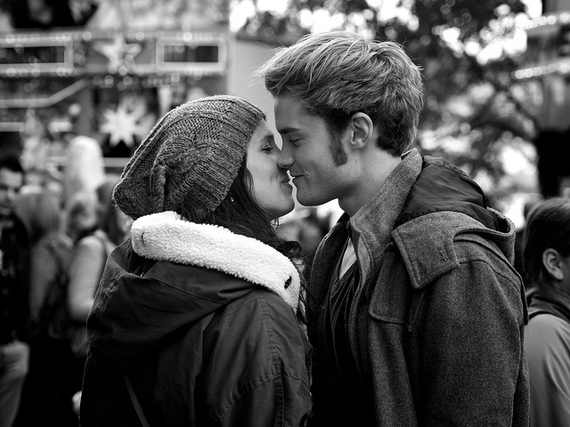 If you've just gotten engaged, then congratulations! It's time to start planning, announcing and getting things prepared for your wedding journey. One of the most fun initial steps of getting engaged is choosing a photographer and getting your engagement photos taken. However, there's so many possibilities with what to do or props to add for your engagement photos -- how do you choose just one?
To make your engagement photos unique to your own relationship, follow this advice for how to choose your engagement photo props!
Anything that actually showcases your personality and relationship! Think of it this way: Kitschy or trendy engagement photos are probably going to look dated in 20 years. I personally would rather look back on engagement photos and think that the photos were a snapshot of a relationship at the time, rather than a posed session with a ton of items that didn't really have any meaning to either person.
My favorite engagement photos have been sessions of the couple at their favorite coffee shop with their regular orders, a photographed reading date with their favorite books, or just pics of the couple being themselves.
Now that you know what's timeless and classy, let's move on to the engagement photo props that are cliché and just plain gimmicky...
1. Balloons: When have you ever walked down the sidewalk together holding hands and bunches of balloons? Probably never. So why would you include them in your engagement photos?
2. Scrabble tiles: Unless you're board game fanatics, skip the scrabble tiles -- they've been used to death.
3. Seriously-themed engagement session: Are you going to want to share your Twilight-themed engagement photos with your friends and family when you're older? If the answer is no, then skip a seriously-themed engagement shoot and opt for something that won't leave people 20 years from now scratching their heads.
4. Signs that say "I said yes!" Or "I stole her heart, so she's stealing my last name": Again, another engagement idea that's been used and re-used. It's cute the first time you see it, but the 100th time is a different story. Also, aren't those signs kind of just stating the obvious?
5. Umbrellas (unless it's raining): This one leaves me baffled every time. Why would you take a picture with an umbrella when it's not raining?
Do you agree with our rules for engagement photo props -- or have you used one of these props and loved it in your own engagement photos?