Sick of all your friends posting engagement photos on Facebook? One guy decided to do something about it -- something hilarious.
This pic was posted to Reddit by user bottledhope33 with the caption, "My friend got a little annoyed with all the engagement pics on his Facebook."
We could make a lot of really bad jokes here like, "He finally put a rung on it," or "Their love reaches new heights," or "Can't wait to meet their step kids." But we won't.
Check out the slideshow below for cringe worthy engagement photos.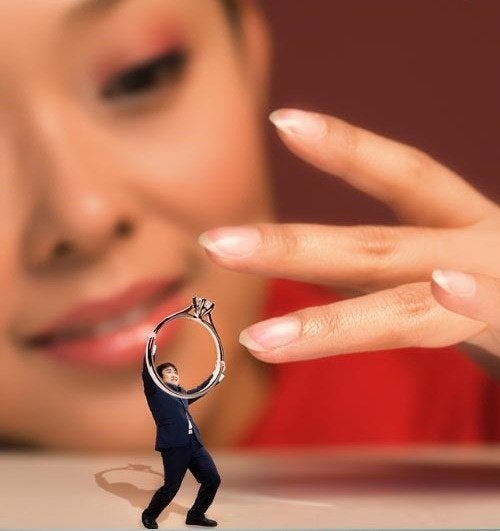 Cringe-Worthy Engagement Photos