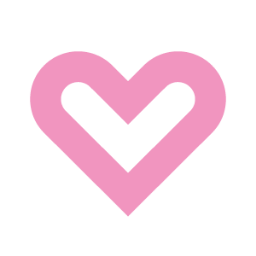 Lover.ly -- search, save, shop and share wedding ideas in one place.
The story: "We'd been talking about a dog for a while, so rather than a ring (which I absolutely did not want), he surprised me one cozy night in our living room by getting down on one knee and presenting a dog collar in my favorite color, with a little heart-shaped tag that read, 'Will you marry me?'. It was so sweet, and then we went together to a rescue to pick out our little doggie. Which, as a result, caused us to feel like an actual family for the first time. Double plus good."
SO good! We love that her guy listened to what she wanted (or, really, didn't want) and that they picked out a rescue dog together. Engagement doggies for everyone! (Everyone who wants one and is able to care for one, that is.)
Still not convinced? Here are some reasons an engagement puppy is better than an engagement ring:
1. You won't accidentally stumble across a puppy in your lover's drawer, thus ruining the surprise.
2. You'd look pretty ridiculous walking your engagement ring.
3. A puppy won't have to be resized before you can show it off.
4. An engagement ring cannot fetch.
5. No need to worry about the ethics of buying a diamond... with a rescue puppy, you know you're doing good.
6. A dog is way less expensive than most engagement rings.
7. You don't have to worry you won't love the way it looks in ten years.
8. Engagement rings are terrible at snuggling.
9. Unless you really love shiny things, caring for your engagement ring will probably not result in a lower risk of depression.
10. No one is going to judge you and your fiance's love based on the size of your puppy.