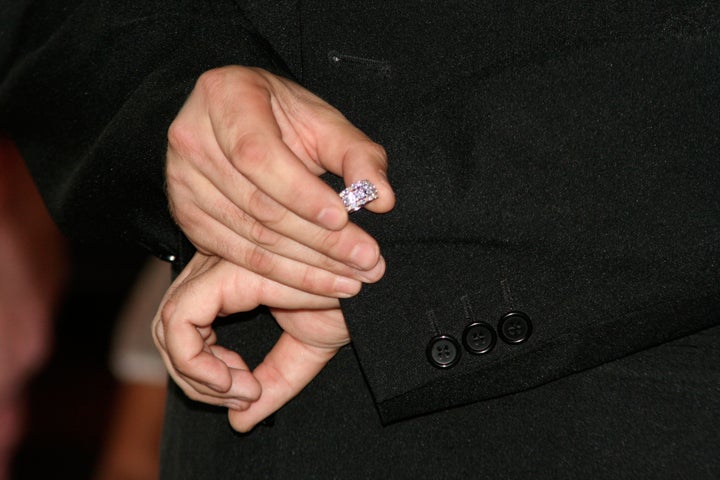 Listen up ladies: your fiance might want you to put a ring on it.
This isn't the first time we've heard of engagement rings for men -- or "man-gagement rings" as some have cleverly dubbed them. Last year, HuffPost blogger Mary Schwager wrote about the growing trend of men's engagement rings. Schwager said that "man-gagement rings" have been around for a long time in other regions, such as South America, but the tradition hasn't taken hold in the United States quite yet.
HuffPost readers had mixed opinions on the trend: Commenter Kirtal said engagement rings for both partners makes sense. "My husband insisted on wearing an engagement ring back in 2009. I don't really see it as something mockable: he was proud of the fact that he was engaged, and wanted to have proof of his commitment and promise just the same as me," she wrote.
Another HuffPost reader, NC Snowflake, felt that engagement rings were all about equality. "My husband wore his wedding band as an engagement ring because he thought it was only fair that if I got to wear one then he should get to wear one."
Still, others weren't so sure about the trend. HuffPost reader WhatDaBleep said that the the mangagement ring trend "Sounds like just another way to prop up the jewelry industry."
What do you think? Let us know in the comments.
Related