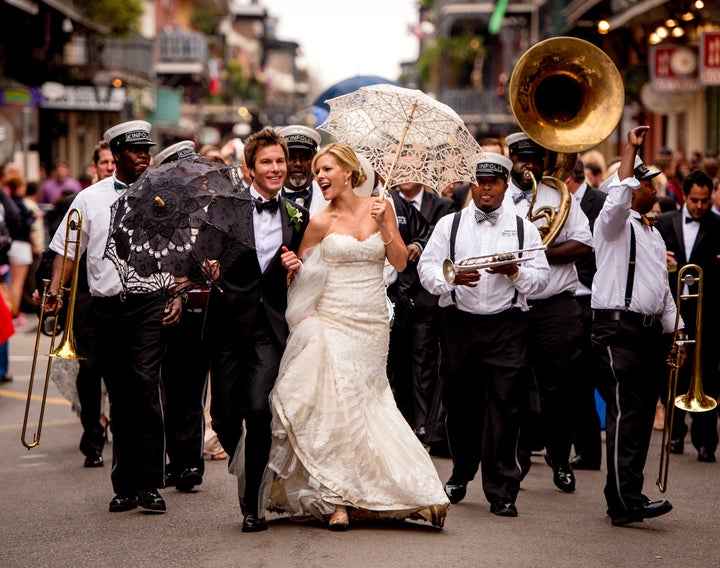 With the official engagement season that begins on Thanksgiving and continues to Valentine's Day coming to an end, there are often many questions from newly engaged couples on what to do first when starting their wedding planning.
According to the AP, almost 40 percent of engagements occur during this particular stretch of the year. Have you ever noticed all those diamond commercials that run during NFL games? Not a coincidence.
With all those couples getting engaged – and all the competition for the best dates and venues - couples might feel a little extra stress to lock in their wedding date and they are right. If you are planning to get married within the next twelve months, there are a few things you should be doing now to make your planning easier in the weeks to come.
Here are the top five things you should do – in this order – once you've spent a little time celebrating your engagement with your family and friends!
1. Talk with your future spouse about the kind of wedding you both would enjoy.
Where would you like the wedding to be? How many people do you want in attendance to help you celebrate? Do you want an indoor or outdoor event? Will your ceremony take place in a house of worship? How formal should it be? Is there a season that would be best for your wedding based on your work schedule? Answers to all of these questions will help direct you to venues that will be a good fit for your wedding. If you don't know these answers, it is too early to start looking at venues because you won't be ready to make a decision.
Once you know your guest count and general wedding preferences, now is a great time to start searching for venues that meet your criteria. If you are picking a destination away from home in an area you aren't familiar with, this is also a good time to start talking with a wedding planner. If you are pretty familiar with the venues in the area, you can make these appointments on your own. Once you find the perfect venue, then it's time to see what dates are available. If you pick your date before your venue, you might be out of luck at your first choice location, especially if you need to balance the availability of multiple venues for ceremony and reception locations.
Now that your venue and the date of your wedding have been finalized it is time to go dress shopping! Let the formality of your venue and the season of your wedding help inspire the look of the gown you select. While the venue doesn't have to exactly dictate the dress, you wouldn't want to be wearing long sleeves during a summer beach wedding or a casual flowing organza gown for a winter ballroom wedding – no matter how amazing you look in it. Bring only one or two people with you when you go shopping so your voice doesn't get drowned out by the crowd and you will end up with a spectacular gown for your wedding day.
4. Book key vendors and creative partners.
Even if your wedding is still many months away, now is the perfect time to lock in your favorite wedding planner, caterer, photographer, videographer, band, décor company and hair and makeup artists. These are critical components to your wedding and the best ones book up quickly and many even limit the number of clients they take per year. By booking early, you avoid settling for someone other than your first choice and get to check another item off of your never ending wedding to do list.
5. Start gathering inspiration for your design aesthetic.
While Pinterest seems to be the favorite these days for helping select wedding décor, it is important to keep in mind that many of those weddings were designed years ago and those trends may be well past their prime. To be more current, look for inspiration in current fashion, home décor and architectural magazines and websites. Even if your inspiration photos don't look like a wedding, our planner and production company will be able to translate it into a stunning wedding that is remarkably you.