Cassi Pittman and her fiancée Adam paid homage to both their own love and the Obamas' love by recreating iconic images of the former president and first lady for their engagement photos, taken by wedding photographer Natasha Herbert.
"I miss the Obamas SO much that when our bride and groom said 'Can we try and duplicate one of their famous shots for our engagement pics?' I was like 'Let's do an entire shoot ― we can do this and this and THIS!'"
She told HuffPost it was a welcome change from the typical engagement shoot.
"I love when a couple can find something to inspire them and it was nice to see something that hasn't been overdone," she said.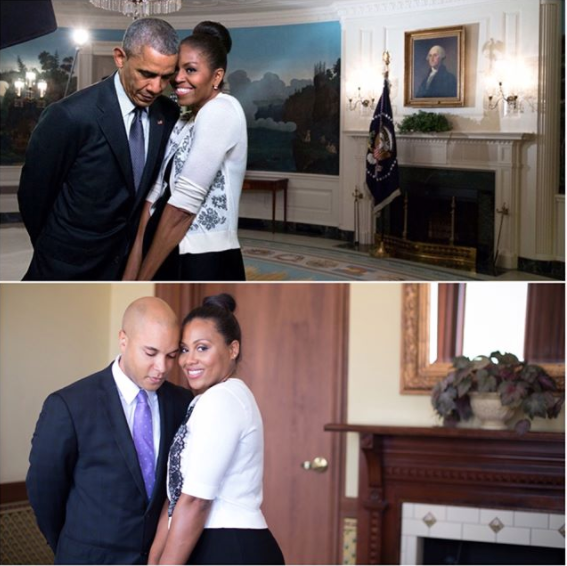 The result is a spread of perfectly posed images of the couple, who plan to get married in December in Willoughby, Ohio. Photos based on the Obamas' much-talked-about photoshoot for Essence and a super sweet photo taken before a taping for the 2015 World Expo are our favorites.
The whole collection radiates love, which Herbert says was enhanced by the source material. "It was great to pose and have the couple channel the emotions of Barack and Michelle in each picture," she said. "After all, the Obamas are definitely a couple who epitomize a love like no other."
Pittman reiterated that sentiment, explaining she and Adam wanted to salute what she called "an iconic couple."
"As African-Americans we admire their achievements and what they represent," she said. "They have a love that just shines, and we wanted to capture that love in our photos."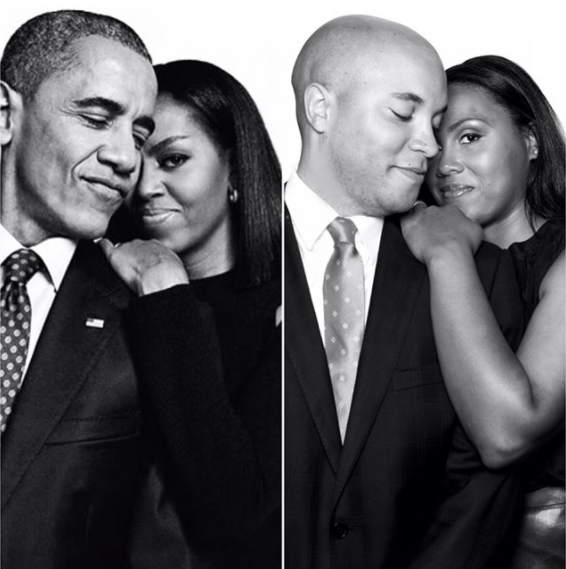 We'd call this mission accomplished.