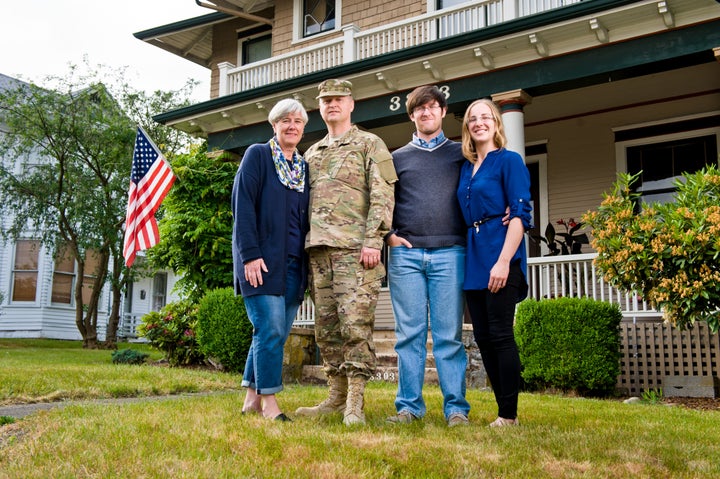 Veterans develop many skills during their military service careers, but they face challenges when trying to translate their military experience to a civilian résumé. It's going to take a commitment from businesses and community organizations to hire our veterans to make their successful transition to civilian life possible.
According to a recent study by Edelman Intelligence, 76 percent of the employers want to hire more veterans; however, many employers have misconceptions about veterans' capabilities to succeed in civilian jobs. Sixty-two percent of employers surveyed believe veterans need to acquire more hard and soft skills to be ready for civilian careers. Additionally, only 38 percent of employers believe the skills veterans learn in the military are transferable to civilian jobs.
These misconceptions can hurt veterans' and military families' opportunities to secure meaningful employment and access to career pathways. Goodwill® initiatives like Operation: GoodJobs, funded by the Walmart Foundation, equip veterans and military families with tools specifically designed to help them transition from service to meaningful employment, including skills training and résumé writing. They also provide advice on translating military skills to civilian applications. Local Goodwill organizations have reported hiring 5,439 veterans and military family members. Workforce development programs and nonprofits like Goodwill organizations can help veterans make the transition to employment in their communities, but we need partnerships with community businesses who want to hire veterans.
When we think of veterans, we must think of all veterans. Women veterans have been a particular focus of Goodwills. Women veterans experience higher unemployment and underemployment than other Americans when they leave the Armed Services. According to the Bureau of Labor Statistics, the unemployment rate for women veterans who have served since September 2001 was 6.9 percent in September 2017. The overall jobless rate was 4 percent.
We must be intentional about serving all veterans and military families. We all must "lean in" to support our veterans and have confidence in the skills they have to offer. Say "Thank You" by putting veterans to work.
Related
Popular in the Community