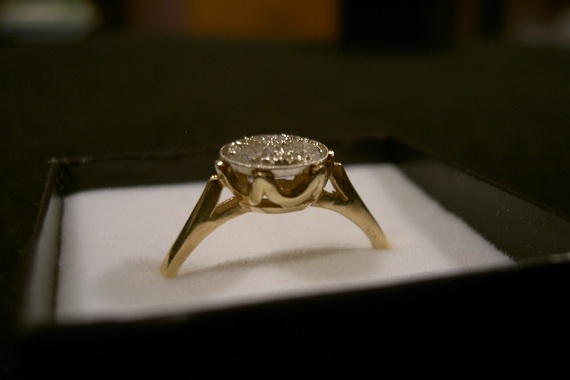 Asking for someone's hand in marriage is undeniably daunting - figuring out how to do so in an unforgettable, ultra-romantic way is just plain stressful. Viral videos capturing extraordinary proposals is certainly putting pressure on would-be fiancés to pop the question in a unique and memorable manner.
Consequently, there is an increase in tailored engagement packages from hotels across the globe that are taking the apprehension out of getting down on bended knee. These hotels can manage every dreamy detail - from the perfect setting to the engagement ring itself.
Four Seasons Hotels and Resorts, for instance, have a longstanding policy of providing the utmost assistance possible with wedding proposals, a program the iconic Four Seasons Hotel Sydney practices on a regular basis.
Four Seasons Hotel Sydney spokeswoman Hansni Bhagani says that the amazing views from the hotel means they are a hotspot for proposals. The concierge team have become experts at crafting one-of-a-kind engagement experiences.
"With a little advance notice, there's not much we can't put together. In the past, we've arranged everything from helicopter rides to intimate dinners aboard a luxury yacht. My favourite proposal though would have to be arranging the words "Will You Marry Me?" in Kit Kat bars - the bride-to-be's favourite treat - on the bed. Simple, but very effective."
So, without further ado (and just in time for Valentine's Day!), we've compiled a list of our favourite hotel proposal packages currently on offer across the globe: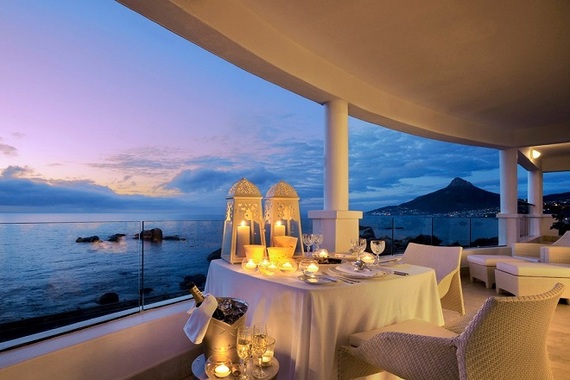 Valid until February 28, the "Royal Proposal" package at this luxury waterfront property is the stuff that dreams are made of. The experience includes a night's stay in the dazzling presidential suite (which has housed many a celebrity), a personal butler, helicopter transfers, all food and beverage, a dozen red roses, a couple's spa treatment and personalised embroidered bathrobes to take home as a memento. At sunset, the suite's private terrace, which overlooks the Atlantic Ocean, is set up for an intimate dinner of canapes, seafood and cocktails; for breakfast, sparkling wine and oysters are served to celebrate your betrothal.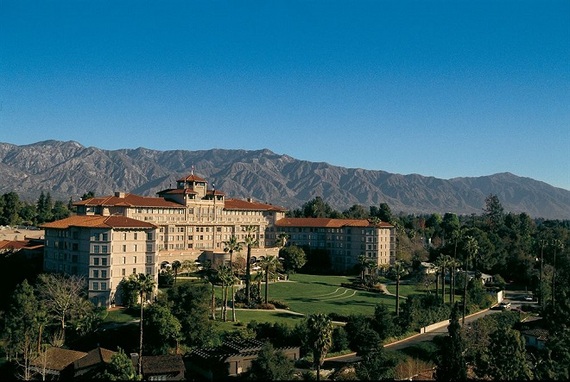 As a nod to the hotel's 100th birthday and this year's 100th Rose Bowl Game, the thoroughly decadent "Proposal of the Century" package is only for those with deep pockets. On offer throughout 2015, the $100,000 USD engagement bundle features private and exclusive use of the Rose Bowl Stadium, where up to 40 friends and family can witness the engagement taking place. The proposal itself will also comprise a photographer and videographer, use of the Rose Bowl video message board, a private serenade presented by the 40-piece Pasadena Symphony Orchestra and a custom-designed engagement ring with a 2.50 carat cushion-cut diamond valued at $35,000 USD. Wait - there's more! The package additionally contains a two night stay in the Tournament of Roses Presidential Suite, champagne, 100 long-stemmed roses, a four-course dinner, monogrammed bathrobes and a dedicated engagement coordinator to plan the entire extravaganza from start to finish.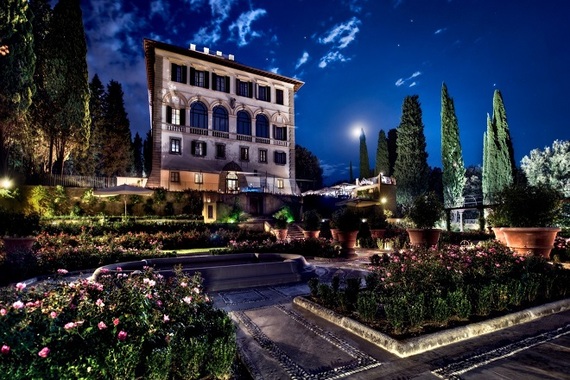 We can't think of anything more romantic than a stay in a 15th Century Italian villa - unless it's also paired with a couple's massage and a romantic candlelit dinner. Throw in a three-hour tour of the region's best jewellers with a personal shopper, and the "Perfect Proposal" package here is pretty irresistible. But should things go awry with a rejected proposal, heartbroken paramours can take comfort in knowing that the package includes a "back-up plan" with an open-bar session.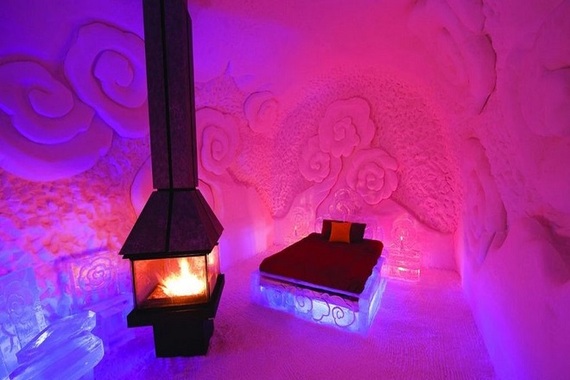 Carved entirely out of ice every year, this hotel is a truly one-of-a-kind spot to pop the question. Until the icy refuge melts away at the end of March, guests can take advantage of a proposal package that includes the customization of a theme suite with a fireplace, a bottle of ice cider, two hand-made ice flutes, rose petals and candles. Best of all, there's a jewellery box made of ice for the engagement ring.
Suffering from a serious case of pre-proposal jitters? This ski getaway thoughtfully provides "proposal coaches" to guide would-be fiancés through every detail. While the resort offers several lavish engagement packages to select from, our favourite is the Winter Wonderland offering currently available - it features an amazing outdoor adventure (suitors can choose from dog sledding, snowmobiling, ice climbing, zip lining, a sleigh ride or a snow shoe scavenger hunt), valet parking, dinner for two, daily breakfast, champagne and roses. Package enhancements include hiring a professional videographer or photographer to capture the proposal (disguised as a tourist, employee or guide so as not to arouse suspicion).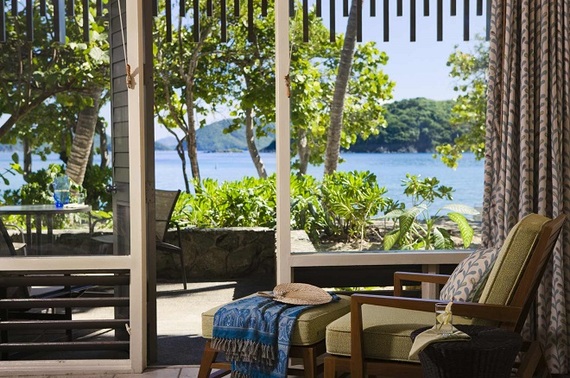 While the stunning tropical setting here would be enough on its own to warrant a "yes" to any marriage proposal, this five-star resort further sweetens the deal with the services of a "romance curator" and a proposal package containing champagne, a professional photograph of the big moment (provided electronically for immediate social media posting) and a memory box to hold any keepsakes gathered throughout their visit. As an extra perk, couples who then go on to book Caneel Bay as a wedding venue will receive a complimentary stay on their wedding night.
Were you proposed to in an extraordinary way? Or did you go above and beyond to organise a proposal? We'd love to hear your stories.