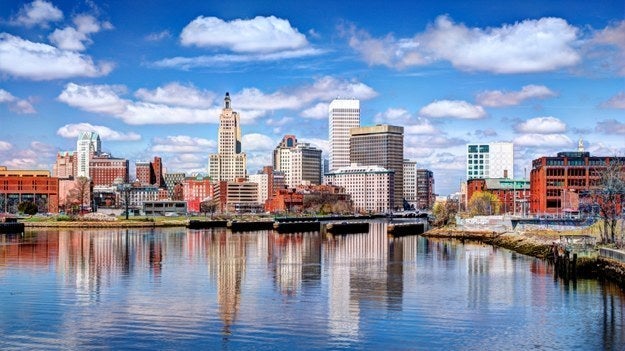 In the wake of fewer federal and state resources, cities are leading the charge in redefining the future of our communities. Central to that work is deepening relationships with anchor higher education institutions through new partnerships models and community engagement efforts. City-university partnerships are often imagined as a high-level collaboration between city officials and university researchers or administrators. While university students are often doing much of the work required to move collaborations forward, their role tends to be deemphasized. Incorporating students into city-university collaborations can come with certain risks: students may be inexperienced in dealing with off-campus communities, unaware of the city's cultural, historical, and political contexts, or unable to reflect on their privileged role within the Ivory Tower. Yet, focusing solely on the potential risks of student work overlooks the critical role that they can play in furthering innovative city-university collaborations and in designing more meaningful solutions to the contemporary challenges facing cities.
In our recent partnership between the City of Providence Department of Innovation and Brown University, students played a central role in defining and implementing a major change in how the City engages with local business owners. To define the focus of changes in the City's business process, it was critical for the City's Department of Innovation to hear directly from business owners who were largely absent from conversations about business processes in the City. While the City has well-trained staff that are already heavily invested in expanding and improving their communication with business owners, questions remained as to how to improve services for certain (hard-to-reach) small business owners and how to better engage these residents in civic life.
In this case, students served as "ears on the ground" and offered a bridge between community members and policymakers. They were able to spark conversations with communities that were difficult for city officials to initiate. Students also collected information about business processes and relayed these insights to the city officials responsible for developing policy solutions. In a sense, students paved the way for new and creative avenues of business engagement in the City.
This is not to say that students are a panacea for the challenges facing cities or should play a leading role in all collaborations. Instead, as more city-university partnerships take shape across the country, we believe this is an important moment to reflect on the role of students in city-university partnerships and how this role can be enhanced.
How can city and university partners enhance the role of students?
What kinds of training do students need to be effective and responsible collaborators?
Prepare Students to Reflect on the Structural Inequalities Shaping Cities
Students need adequate preparation to conduct field research in city settings and to engage in productive and responsible dialogue with off-campus communities. In addition to helping students learn hard skills---training students to conduct rigorous primary research and data analysis that is useful for City partners--we must also enhance students' understanding of the historical and political context in which they are working. Students should be trained to develop a critical sensibility toward inquiry; they need to be able to identify the structural inequalities that mark the lived experience of different communities and reflect on these inequalities throughout the collaboration.
This kind of sensibility cannot be developed through "sensitivity training" workshops or a one-time tour of the city. Rather, in our experience, this requires a critical, historical and sociological curriculum that examines city politics and policy and addresses, head-on, the structural inequalities that shape city life. Students should also be provided the space and analytic tools to reflect on how their own experiences, biographies, and unique relationships to the city shape the process of collecting data and reporting findings.
This attention to broader structural dynamics--and the power and privilege that shape the research process--is not simply as an intellectual exercise and should be deeply integrated with students' applied research work. In addition to enhancing students' capacity for critical inquiry, this training can serve to temper the urge students often feel to jump to solutions and quick policy-fixes. This sensibility helps to craft engaged research that is more inclusive, responsible, and rigorous, which, in turn, can lead to policy innovations that account for the context in which urban policy issues emerge.
Provide Autonomy and Foster a Sense of Ownership
Different projects call for different degrees of student involvement; in whatever role students are assigned, they should have autonomy over their work. By giving students the space to experiment, be creative, and shape their research agenda (with guidance from faculty and city partners), students produce higher quality work and can help to open new avenues for inquiry and innovation that may not have been anticipated during the project's inception.
In our partnership, students were given a broad research theme (predefined by city and university partners), but they had the freedom to define their unique research focus. Throughout the research process, students were expected to engage in ongoing, open communication with city officials and present their work to the City in various stages to ensure its relevance. By iteratively and transparently working through data and findings, and linking these to potential policy priorities, this approach not only avoids the "big reveal" that often hampers the development of innovative solutions, but increases student buy-in by making them partners in conversations about policy challenges, social impact, and urban innovation.
Strategize the Student's Role
Providing students with the skills to engage in a critical form of applied policy research can go a long way towards developing more meaningful city-university partnerships and equitable policy solutions. However, we must think strategically about how students can realistically contribute. Students are often transient, operating on academic year timelines, and engaging in these kinds of collaborations through semester-based projects. This results in short-term involvement in partnerships that are aimed at addressing longer-term urban policy challenges.
The desire to minimize the risks of short-term student involvement often leads partners to either underestimate or overestimate students' potential contributions. In one extreme, student engagement is minimized with students serving as short-term research assistants with little autonomy over the research process. In the other extreme, the role of the student is inflated with students being asked to develop solutions to complex policy problems after one semester of investigation.
In our experience, we found that the most effective role for students lies between these two extremes. Students may not have the background and expertise to develop policy solutions after a short time, but they can provide city officials with data, compelling stories, and fresh ideas necessary to inform broader policy agendas. Cities and universities can plan for this by delineating a set of doable and discrete research tasks that fit into a broader, more long-term partnership. Of course, these tasks may be refined and modified through iterative, open dialogue between partners as students raise new research questions and potential areas for policy innovation.
As cities and universities continue to build partnerships with the aim of solving contemporary urban challenges, it is important to think carefully about how students can enhance these goals. A first step toward this is thinking -about the training, autonomy, and guidance students need to develop a critical and creative work.
_______________________________________
Diana Graizbord earned her PhD in Sociology from Brown University and is Assistant Professor of Sociology and Latin American and Caribbean Studies at the University of Georgia; Jamie McPike is a PhD candidate in Sociology at Brown University and Associate Director of Community Learning at Trinity College; Nicole Pollock is Chief of Staff for the City of Providence, she has previously served as Chief of Policy and Innovation. Diana, Jamie and Nicole contributed equally to this post.
Popular in the Community