Every child deserves the opportunity to shine, whether academically, through the arts, in sports or via community service. School districts throughout our country work to fulfill their mission to provide these opportunities, first by offering the most robust curriculum possible. Financial strains, however, can often limit extracurricular activities. Yet we can all remember from our own experience that schools, at their best, provide an array of performing and visual arts programming and a wide variety of sports and community service clubs.
Numerous studies support engaging students in such a broad range of activities. In fact, as noted by John H. Holloway, a consultant for the teaching and learning division of the Educational Testing Service (ETS) in Princeton, New Jersey, limiting outside activities can have a negative effect for students:
Educational decision makers must look at the consequences of denying students the right to participate in order to get them to "work harder in the classroom." These kinds of exclusionary policies may well damage overall achievement and work against those students who could benefit most directly from involvement. Instead of cutting these programs when faced with budget squeezes, school districts might find that these activity programs are worth their weight in gold because they help students stay in, and succeed at, school.
We in the New Rochelle, New York, schools take to heart our responsibility to educate the whole child, in part through extracurricular programming. In the district's recently adopted Strategic Roadmap, we stated our commitment in this way: "We believe in educating the whole child by nurturing students' physical, emotional, and intellectual growth." Stating what we believe is important, but it is not enough. Recently, we have specifically demonstrated the value we place on arts, sports and clubs for children in our schools.
One example in the arts took place this month, on June 3, 2015. Through a partnership with the New Rochelle Fund for Educational Excellence, our band, chorus and orchestra students took the stage at Carnegie Hall. Every four years, after months of practice with their teachers -- before, during, and after school -- student musicians are able to take advantage of this once-in-a-lifetime opportunity.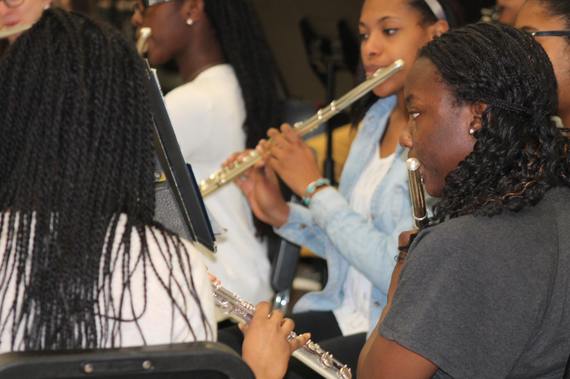 Among our high school's 51 teams across 19 sports, we offer many possibilities for both boys and girls. The varsity ice hockey team is one of those opportunities. This team has been uniquely enhanced by the presence of two girls, who tried out for and joined the team as full participating members. This year, they enjoyed success as League Co-champion and as the recipient of the Howard Kosel Sportsmanship Award.
This spring, student community service has extended to one of our local hospitals, after students were given an assignment to develop an informational, experimental, business, or fictional business website to share with their classmates. A group that really enjoys gaming proposed the idea of teaching children how to game and are creating the website Gamers Give. Through Extra Life, an opportunity for gamers to fundraise for sick and injured children, the students will visit Maria Fareri Children's Hospital Saturday, June 13, to help lead a 12-hour gaming marathon with the children.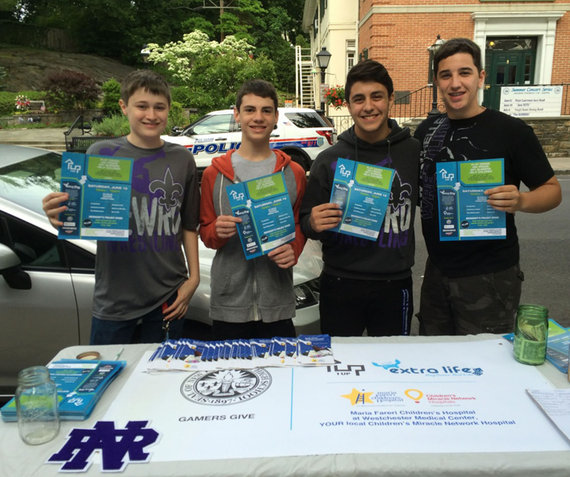 I can't think of more meaningful examples to showcase why extracurricular activities of all kinds are a vital part of supporting children as they grow, develop, explore and find a way to shine.
Calling all HuffPost superfans!
Sign up for membership to become a founding member and help shape HuffPost's next chapter