One of the greatest joys of coaching for me is that I get to have fascinating conversations with individuals in all walks of life all over the world. I get to bear witness to intimate details about people's lives and learn things I know literally nothing about. Breakdancing is (or used to be) one of those things. Continuing the blog series of client success stories, this is Alex's:
Meet Alex Milewski, an engineering entrepreneur turned professional break-dancer.
He's not the kind of person you encounter every day. This guy makes significantly less than the poverty line (about 1/5 of his previous startup salary), but he lives a simple life and is the happiest he has ever been. Instead of caring about what other people think is right for him or what looks good on paper, he finds fulfillment in life by inspiring passion in people—through catalyzing a deep stimulation in others by telling stories through dance and by breaking into new realms of possibility with the human body.
"Money doesn't bring happiness, and we can survive on much less than we think we can if we point our minds and resources in the right direction."
One of Alex's favorite sayings is, "Inspiration is free," because the concept of spreading inspiration is massively important for him. He points out that many people associate success with money and material things, but he—in his commitment to dancing—is able to focus his entire business endeavor around spreading and giving away something that is free. For example, a significant moment for Alex was having someone come up to him after a show and say, "Wow, I didn't know the human body could do those things." This was a huge win for him simply because he realized that he could literally show someone something that they didn't even know was possible or attainable.
This is what fuels Alex. He does things that nobody else can do and blows people's minds.
Dance was not always a part of Alex's life, but from a young age, he was never one for fitting into the standard mold. He grew up in Denver, Colorado, was home schooled until 9th grade, and signed up to be a student in the founding class of Denver School of Science and Technology, where he became heavily involved in a wide variety of activities (think engineering clubs, Lego robotics, craft-shows, swimming, soccer, roller hockey…) and dreamed of going to MIT someday.
Alex threw himself into his interests, thrived at the top of his class, and seemed to be heading down a crystal-clear track as a mechanical nerd. But during his sophomore year, he unexpectedly discovered his true passion when he found out about a breakdancing class in Lone Tree, Colorado and fell into a whole new world that would change the trajectory of his life.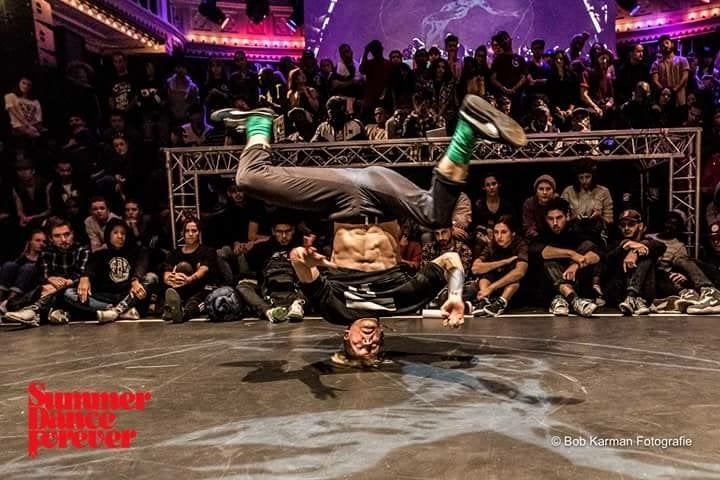 As a 10-year-old, a breakdancing performance Alex had seen at a Rec center made an impression on him, but—like most people would—he thought of it as similar to being in the circus, like something that only a certain breed of people are capable of doing. However, when he attended his first class and started going consistently, this perspective started to shift. The 2-hour trip that him took him to get there and back every Tuesday night after school didn't faze him. He was hungry for it and went above and beyond, practicing every night and quickly surpassing everyone else in his class.
At one point, a group of extremely skilled dancers came through from Denver and really impressed Alex, so he connected with them and started going to Motion Underground in Boulder and taking classes there. During this time, he was in the midst of his "high school rebellion" when he was shifting away from interest in the academic side of things and becoming more concerned with creativity. It was the stifling part of school—the limited freedom in choosing what you do—that he didn't like, so he became the rouge poster child for fighting the system rather than adhering to it.
It happened that Alex saw his dance teachers at the time perform on a team at the 2nd annual University of Colorado Boulder's "Rockers Rumble" dance competition, which led to him connecting with a new crew of Bboys (breakdancers) from his hometown of Denver. Alex transferred to East High school in Denver, where one of the Bboys he had seen in Boulder was head of the hip hop program. The two of them started going downtown after school every day to various dance sessions where they would practice and train, and Alex began to get serious about breaking. He was eventually placed on his teacher's dance crew called GWT but at the time was still doing robotics, playing sports, and participating in various high school activities.
After graduating, he enrolled at CU Boulder to stay connected with the dance crowd around Rockers Rumble and to continue pursuing his other interests as a Mechanical Engineering major. He proceeded to spend every evening of his 5-year college career doing 2 things: hating academia and dancing.
He started a dance crew at school, began teaching at a studio called Street Side, and made more connections that eventually led to the creation of one of the biggest dance crews in Colorado. They started a tradition of Friday night hangouts where they cooked dinner, chilled, and danced, and it became an infamous ritual in Boulder. A really awesome community emerged—from middle school kids to post-college adults—as people from all walks of life started to come take part in the sober and fun space focused on eating, dancing, music, and connection. This culture was especially powerful for people in a college town where there are not many sober things to do to keep the youth safe and out of trouble.
Although Alex's resistance to academia continued to grow, he decided to stick it through and get his degree. During his first of 2 years as a senior, he was introduced to Sherisse Hawkins, the vice president of software development at Time Warner Cable who was interested in branching out her career as an entrepreneur. They hit it off immediately, and within 3 months of meeting, Alex traveled with her (only the 6th time they had ever connected in person) to Adelaide, South Australia to participate in a startup accelerator. There they spent 3 months working 90-hour weeks elbow deep in startup life.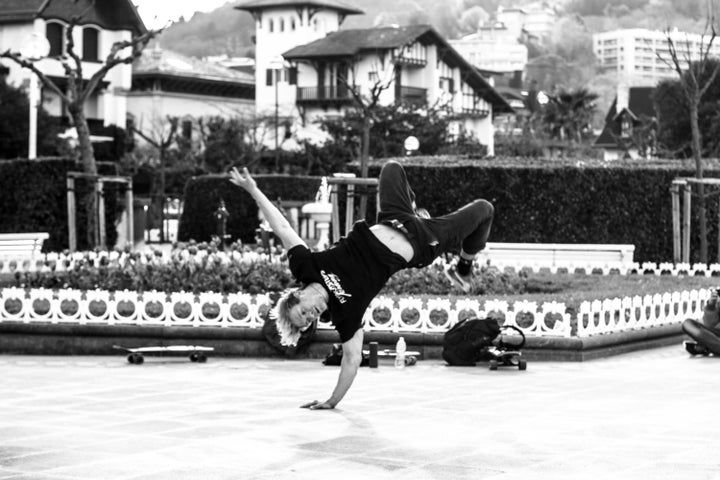 Even during this busy time working on the creation of a startup, Alex's interest in dance could not be subdued. In Adelaide, he ended up finding a dance scene, competing, and winning a competition that had him flown out to Melbourne to compete in the Australian finals.
The startup company Beneath the Ink was born, and Alex returned to the states and spent his final year of college working full time by day as a student and software entrepreneur and by night as a dancer. There were no weekends. Over a 2-year span, Alex finished school and had helped Beneath the Ink transform into a stable startup with over $1.2 million raised, hired employees, office space, and steady salaries.
From the outside looking in, he seemed to have a lot going for him, but he started to stagnate. The Friday night groups had fallen off, so he and 3 of his crewmates began searching for their own space to have the same "blowout chill sessions" for practicing and Friday night hangouts. They ended up absorbing an existing studio, and Block 1750 was born. They ran a kick-starter event, raised $14k, received generous donations from friends and family, and started building one of the nicest dance floors and community dance spaces in the state. As soon as they finished their day jobs, they would work at the studio, often until 3 or 4 in the morning for 3 months straight. The final product boasted a 2,000-square foot dance floor and a 1,000-square foot space for hangouts complete with a kitchen, tables, lounge, and even desks for doing homework.
After about 18 months of filling two separate founder's roles at The Block and Beneath the Ink, Alex made the decision to take the leap and pursue dance full time. He knew he needed a change and that the change had to be focused around making a career out of what he loved doing in his "free time," which was obviously dance.
This was a radical choice for him. As a dancer, your body is a ticking clock, and he didn't want to wake up one day and realize that it was too late.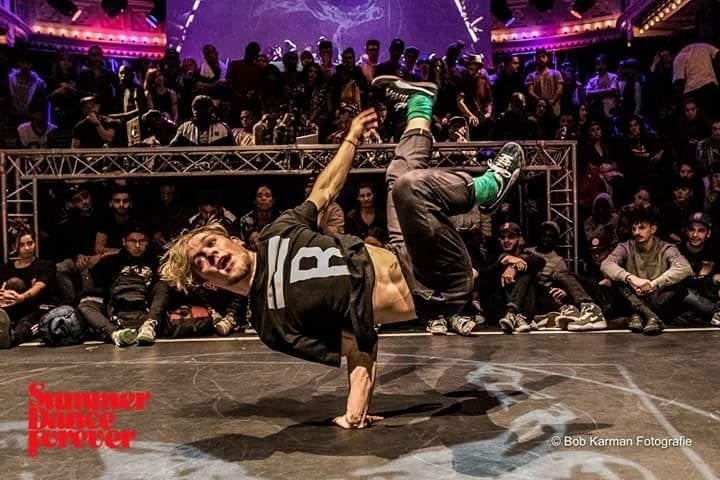 So, he quit Beneath the Ink and set out on an expedition to Europe with 4 crew mates in January of 2016. He spent 4 months traveling, dancing, competing, meeting new people, and absorbing inspiration from 10 different countries in Europe finishing with a month in Morocco.
He was aware of the huge risk he was taking and the need for someone to hold him accountable, share his journey, and give him access to his potential, so he started testing the waters of hiring a coach. He talked to 5 different coaches but then came upon one who really challenged him with the things she said, the questions she asked, and the way she was, and their first talk gave him a strong belief that she would be a very valuable ally as he embarked on his journey as a career dancer.
So, he hired Catherine Wood as his coach to work closely with him during these 4 months of travel. Going into it, he was expecting someone who would challenge all the decisions that he made and tell him what he should or shouldn't do, but he found his expectation was off the mark and turned out to be so much more helpful than he thought it would be. Alex said, "I found out coaching is all about YOU (me) and everything inside of you and the belief in your own value and how much you have to offer."
One of the most powerful things he learned during his coaching experience with Cat is that you can't choose from fear; you must choose from commitment. He learned that you have to go much deeper than the words—you must learn how to internalize it and then actually state out loud what choosing from commitment means to you.
What Alex has accomplished as a full-time dancer is an example of what so many people dream of or set out to do and turn back in fear or lack of confidence and commitment. If you're reading this story thinking, "I wish I had that kind of motivation, drive, skill, "luck," circumstances, etc…listen to Alex's advice as he looks back on his life and experience and where it has taken him:
"Don't make decisions based on fear: make decisions based on what you enjoy.
Any master of any craft can make a living in America. It is your job to work hard and become a master. If you compare yourself to professionals as a beginner, you're cutting yourself off. We all have to start somewhere, and coaching really helps you to get 'there.'
"It's easy to stagnate when you stay in one place for a long time and start planting roots and feeling stuck. A great thing to do is literally move. Go. Go to a different state or a different country for a week, or 2 weeks, or a month, or a year. It always gives you a bird's eye view of what you really care about and want in life. When you feel that and take that time away to do something totally different, you come back with that new perspective.
"We are the least stuck people in the world in the US. If you think you're stuck, you're bullshitting yourself. Everyone struggles, whether it's internal, external, financial, etc., but you have to be realistic and when you feel stuck think about what it is that is making you feel that way, and then think about what you can do to change that. If you want different feelings or connections, you're going to have to do something that's inconvenient, and it comes down to making that choice."
These days, you'll find Alex working as a full-time dancer in Boulder, CO. He splits his time between running Block 1750, teaching classes, traveling, competing, and training in various dance styles. He travels out of the state at least once a month, has 2 international trips planned this year, and still has no weekends.
Apparently, he is taking his own advice.
Alex Milewski is a professional dancer from Denver Colorado. He started dancing in 2006 and has competed, taught and/or performed throughout the US and around the world in Canada, Australia, Holland, Belgium, Germany, Italy, Spain, the U.K., Ecuador, Morocco and more. As a founding member of Block 1750, Alex continues developing his passion for learning all styles of dance and sharing his knowledge with students on a daily basis. To connect with Alex and learn more about Block 1750, visit their website or follow on Instagram.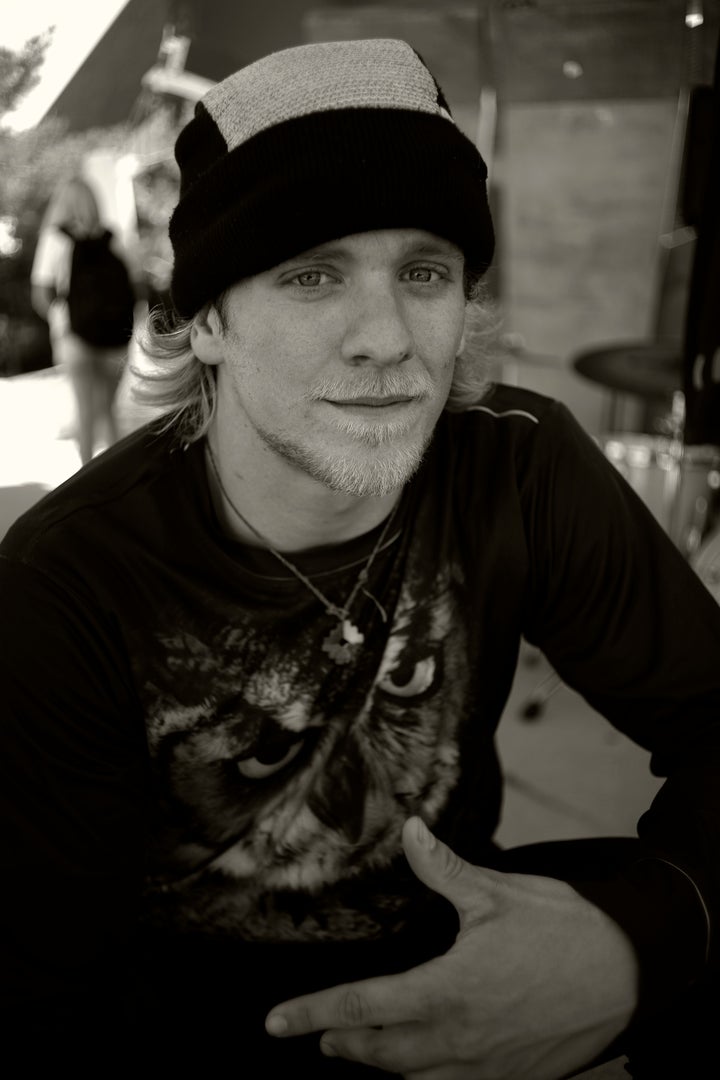 Catherine A. Wood is the Founder and Head Coach of Unbounded Potential, a personal coaching firm dedicated to helping high performance individuals who are committed to making a big impact in the world. She helps them fall in love with themselves first so they can take bolder actions, push past their fears, and get bigger results in the direction of their dreams. A visionary, entrepreneur and world traveler, clients have referred to her as a guardian angel for their dreams. You can learn more about Catherine and what she offers by visiting her Online, on Instagram, on Facebook, or by signing up for her newsletter and grabbing her Unbounded Potential manifesto.