Maybe the influence lies in part with a new season of Downton Abbey here in the U.S. or the fact I am on Mid-Century modern overload, but one of the looks I would love to see regain its status in 2015 is English Country Style. Popularized after World War II by celebrated decorator John Fowler, the look was characterized by comfort, tradition and a touch of elegance. By the time the nineties rolled around, the American version was on steroids, reaching its zenith as rooms were overfilled with chintz on chintz patterns, dog paintings hung on sashes and bows on brightly glazed walls and a general overabundance of collectibles while our friends across the pond no doubt winced. It's high time some of key decorative elements returned.
One of my favorite aspects of English Country Style is the quirky and unusual accessories and no one does it better than the British. I attended the Decorative Antiques and Textiles Fair in London last September and discovered some rather unusual objects that gave the term "conversation piece" a whole new meaning. An antique light fixture constructed from submarine doors, an early 20th century elephant on wheels and a trio of walnut trunk tabletops with butterfly centers were just a few of the items that caught my once jaded American eye. And no English interior would be complete without the requisite dog accessory -- everything from toys from the fifties to a handsome pair of English hound lamps was featured.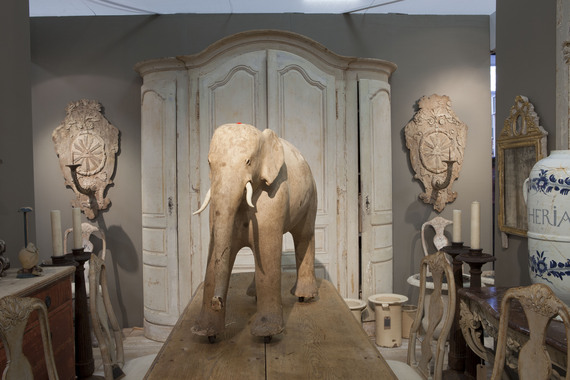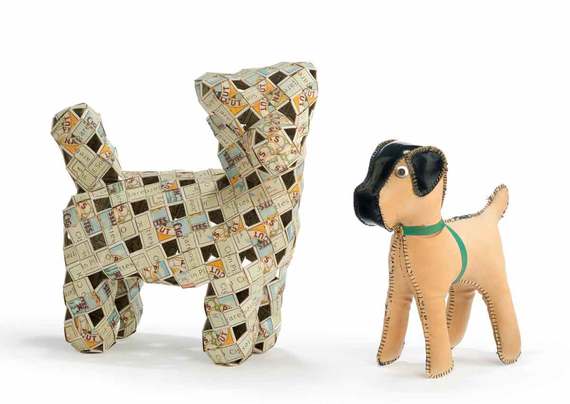 If you happen to find yourself in London this month, the upcoming Decorative Antiques and Textiles Fair (January 20th through the 25th) at Battersea Park is a must-see. From Art Deco to post-war Modern design and everything in between, the show is one of the best fairs I have attended in a long time. Go early for the best selection, rub elbows with show regular Oprah Winfrey and perhaps you too can channel design-wise your own Lady Grantham.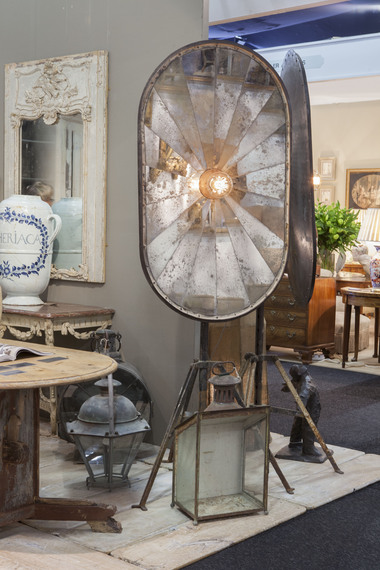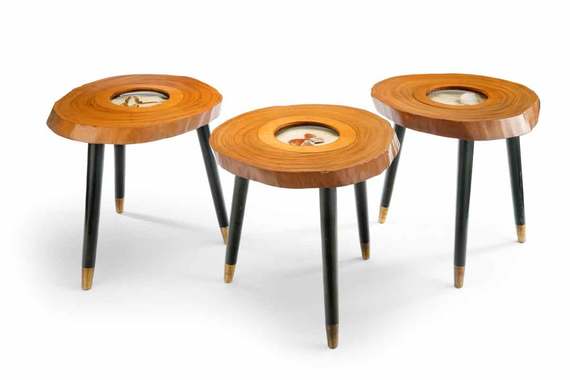 Photo credit: Decorative Antiques and Textiles Fair