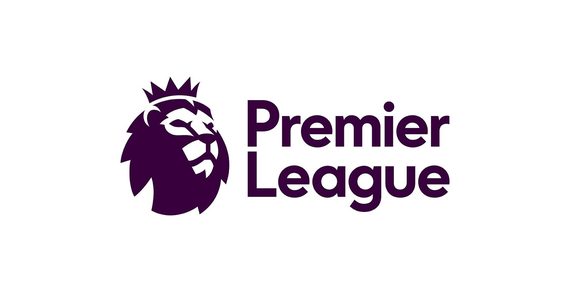 When we look back at the 2015/16 Premier League season in future years, it will be remembered by one thing and one thing only -- Leicester City's heroic title win. Sure, Arsenal managed to grab second place after Tottenham's end of season collapse but it is the Foxes who now own this particular part of history. However, summer doesn't last long when you are the champions and we are now within a couple of weeks of the start of the new season. Of course, Leicester will kick things off with a Community Shield match against Man United in a weeks time but all eyes are on the 13th August where they travel to the KCOM Stadium to face newly-promoted Hull City.
The summer has been full of transfer speculation already and we still have over a month until the transfer window closes and all these moves beg the same question -- who will win the title? Whilst nobody can be sure of that answer anymore, it is still worth going through the "big" teams.
Leicester City: Of course, they were champions last year but can they do the same again? It is nice to see that the bookies aren't making the same mistake again this year as the highest odds for any team to win the title sits at around 1,000/1 as opposed to 5,000/1 last year. There will be three big differences at the King Power Stadium this year; the pressure, Champions League football, and the loss of star player/s. At the time of writing this, we aren't sure if Mahrez is going to leave Leicester just like Kante but fans will be hoping that he stays; Vardy signing a new contract is arguably their biggest signing of the season.
As mentioned, it will be interesting to see just how the Foxes will cope with being champions and how they deal with the demands that come with European football; let's not forget that they will be seeded first so will avoid many of the other domestic champions. Ultimately, they aren't expected to do as well this year but you never know anymore!
Arsenal: The Gunners managed to steal second place away from their North London rivals in the final game last season which was little comfort to the Arsenal fans that thought it was their year. Many felt as though it was their one chance before everyone regrouped and rebuilt this summer and whether this is true or not, remains to be seen.
As usual, Arsenal have been linked with a wealth of talent this year with Granit Xhaka completing his £30 million move earlier in the window; Takuma Asano and Rob Holding have also joined the Emirates outfit, although the future seems to be in mind with these two. Arsenal fans will be hoping that the Mahrez links are true and if he does sign, he will join a talented attacking front for the Gunners. Is their defence strong enough though? It's an age-old question with Arsenal that never seems to go away.
Tottenham: Spurs had their best season for many years in 2015/16 and many people thought that they would go all the way. However, form dipped towards the end of the season. Second place would have been a good consolation given Leicester's superior form but fans weren't even allowed that after no win in the last four games and a final day 5-1 defeat to already-relegated Newcastle United. On the other hand, there were positives to be seen throughout the season.
In truth, Tottenham enjoyed consistent spells of form and there is a lot of promise in their young squad. Champions League football will provide an added test this year and they have already bolstered their squad with two big signings in the shape of Victor Wanyama and Vincent Janssen. These two, coupled with the likes of Eriksen, Kane, Alli, Lloris, and more, should give Tottenham a great chance at a high finish once more.
Manchester City: The main talking point at the Etihad this summer has been the arrival of Pep Guardiola and whether he will be able to mount a serious title challenge straight away. City finished just fourth last year but did enjoy a League Cup win and a Champions League Semi-Final; fans will be hoping for a stronger performance in the league this season though.
With Ilkay Gundogan and Nolito already joining a star-studded lineup, it will be interesting to see how much of an influence Guardiola will have. With titles in Spain and Germany, pressure will certainly make itself known extremely quickly if things start poorly. Furthermore, the tremendous form of Kelechi Iheanacho last season will provide a problem for the Spanish manager when choosing strikers from names that include Aguero, Nolito, and Bony. The Champions League campaign was a big step forward for Man City who had struggled in Europe up until that point and fans will be hoping that the club continues that progression into 2016/17.
Manchester United: In a summer full of managerial changes, Jose Mourinho marks the second to be discussed here today and offers something different to Guardiola in that he brings three Premier League titles worth of experience to his new club. Things turned sour for Mourinho at Chelsea last year just months after winning the title and all at Man United will be hoping for the Jose of old as opposed to anything else.
Ultimately, it was a tough season last year as rumors of the managerial changeover started circulating before New Year and it was a surprise to many that Louis Van Gaal lasted as long as he did. Premier League form was varied and never really consistent but on the other hand, they did win their first FA Cup in twelve years. However, the change has been made and it could be an interesting season at Old Trafford this year. Mourinho has been busy already after securing Eric Bailly, Henrikh Mkhitaryan and Zlatan Ibrahimovic with the latter creating a genuine buzz around the city. In addition to this, there has been much speculation as to whether Marcus Rashford will get a chance under the new boss and rumors continue to fly regarding Paul Pogba!
Chelsea: Chelsea complete our series of new managers with Antonio Conte joining Stamford Bridge fresh from a quarterfinal appearance at the European Championships with Italy. Last season will be forgotten by many Chelsea fans (perhaps already!) after finishing 10th in a year which saw them sit in the bottom half of the table right up until March. However, everybody is aware of the star players they possess and the squad has been extended this summer with N'Golo Kante, a Premier League champion, and Batshuayi joining the Chelsea ranks. With no European football to get distracted by, Chelsea are genuine contenders for the title and have to be up amongst the favorites.
Liverpool: The Klopp impact is starting to wear off now and Liverpool have a tough season up ahead; after replacing Brendan Rodgers last year, the rest of the season was somewhat of a "free" season and anything achieved would have been above expectations. However, the pressure will certainly be on this year after having months and a whole summer to work with the team and bring in fresh faces. Let's not forget that Klopp did take Anfield by storm and bring two competition finals to the club which is impressive for any manager; the work ethic that he instils into his sides was clear to see come the end of the season.
This year, Liverpool will be buoyant with the news that their manager has signed a new contract and they have already made signings in the shape of Sadio Mane, Joel Matip, Georginio Wijnaldum and others. Klopp certainly means business and with no European football, just like Chelsea, will Liverpool be pushing for a top three/four finish this year?
So there we have it, a quick preview of the "big" teams for this season's Premier League campaign. Although it is extremely difficult to predict what will happen considering the amount of new managers and star players, we can guarantee that it will be an amazing spectacle. Even without these teams, we still have to consider Southampton who seem to grow every year, West Ham who will be in the Olympic Stadium and boast Bilic as manager, as well as Everton and Stoke. The Premier League truly is a division where anyone can beat anyone and this could be the season we see this in full effect; no ground is feared any longer and we will see one of the best ever seasons of football as a result.
If you want to see even more season previews where we go into more depth, please feel free to check out my website; all that's left to say -- enjoy the season ahead!
Calling all HuffPost superfans!
Sign up for membership to become a founding member and help shape HuffPost's next chapter