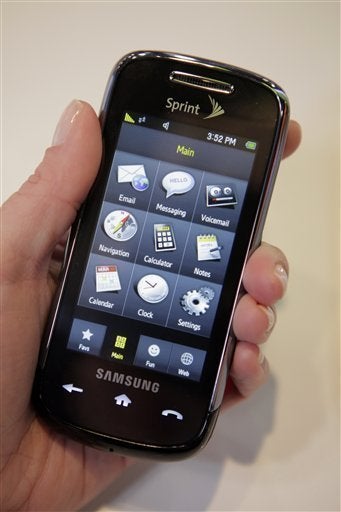 Last week and article ran in Mediaweek on the impressive gains English-speaking Hispanics have made in their use of the mobile Internet. The study, which was conducted by the Pew Internet & American Life Project, stated that the percentage of English-speaking Hispanics who reported going online via a mobile device on a typical day climbed from 18 percent to 29 percent between 2007 and 2009.
Some other interesting stats came out of this piece. "The Hispanics surveyed reported the highest penetration of cell phone ownership at 89 percent, and on a typical day, 14 percent of English-speaking Hispanics reported playing music and 5 percent reported watching video on a cell phone or PDA."
None of this is very surprising. Another 2008 study by Pew showed that Hispanics are leading other demographics in nearly every single category of mobile phone usage, which includes activities like sending text messages, playing games, watching video and accessing the mobile Internet. A recent study from comScore reported that 71% of Hispanics access mobile content compared to 48% of the general market. "Hispanics are actively watching mobile videos, are more inclined to access news and information via mobile browsers, and play games more than the general market," the study said.
These studies and others point to Latinos being highly connected, receptive to mobile marketing, and over-indexing in almost all categories. Therefore, mobile is one of the most effective ways to influence the Latino market, with one of the key benefits for advertisers being the ability for consumers to interact with and "experience" their brands. Fox Sports en Español is the first and most successful sports brand in the U.S. Spanish-language marketplace. Fox Sports en Español often capitalizes on the many opportunities mobile executions offer its brand name advertisers.

Since its inception in 1996 as the first 24/7 Spanish-language sports network in the United States, Fox Sports en Español has evolved into a top national sports destination with the most live and exclusive sporting events across all platforms, including: 1,500 live hours per year, 800 total sporting events, and 400 events that can't be seen anywhere else in the world. The channel reaches more than 14.6 million cable and satellite households in the country and dominates the sports print medium with Revista Fox Sports en Español which is the largest-circulating, Spanish-language sports magazine in the United States, reaching 750,000 Hispanic households monthly.
Behind the scenes, Fox Sports en Español uses mobile technology from 2ergo to schedule, execute and track all of its SMS and WAP (mobile Web) campaigns. Together, Fox Sports en Español and 2ergo have helped several recognizable brands, including AT&T, Ford, Sprint, T-Mobile and Toyota, achieve their mobile marketing goals through effective SMS campaigns.
Sprint, for example, developed custom promotional spots that ran on Fox Sports en Español during sporting events, prompting consumers to register for the promotion via their mobile phones. Players would then receive and respond to weekly survey questions with a call-to-action to visit a co-branded mobile website that featured survey results, prize information and free wallpaper downloads. The combination of TV, SMS and Mobile Internet allowed Sprint to extend reach to more consumers and allowed Latinos to interact through their mobile phones, which is a personal medium they're comfortable using.
One of our key clients and advocates at Fox Sports en Español, Paul Laureano, sums up his thoughts on the Latino market and its use of cell phones. "There's no doubt Latinos love their cell phones. The passionate nature of the culture fits perfectly with our first-rate sports programming and their desire to stay connected. We've seen this with advertisers like T-Mobile and innovative campaigns like this year's "Scream at the Coach" that motivate Hispanic sports fans to interact with our content and their brands simultaneously."
We have much to learn from the various demographics that are extending their use of mobile phones. One important point to make, and something we share with our clients regularly, is to take time to know your marketplace. A smart marketer would never homogenize a traditional offline campaign for a specialized demographic -- the same rule holds true for mobile marketing.
http://www.starfish-consultants.com
Calling all HuffPost superfans!
Sign up for membership to become a founding member and help shape HuffPost's next chapter