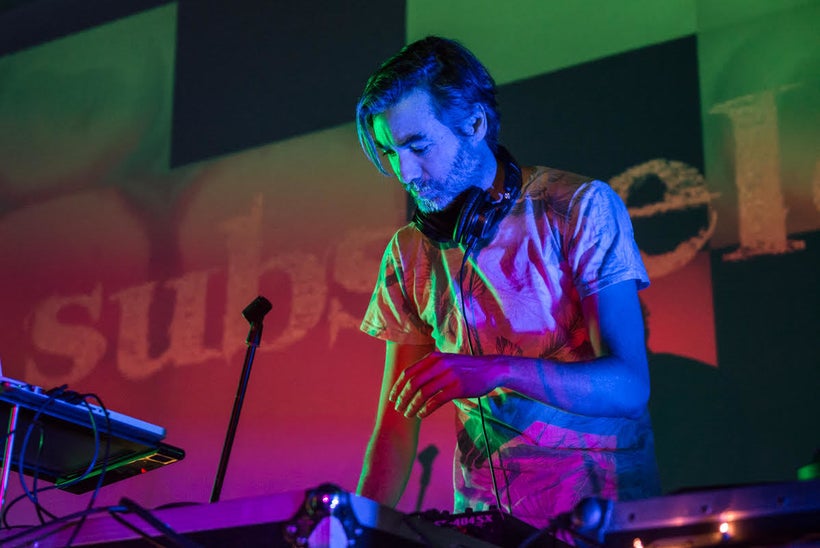 Born in Argentina but a son of many countries, electronic music producer Luis Maurette has unleashed his solo career to the world. A member of electro-ritual-bass trio Lulacruza, Maurette is starting a new chapter as Uji. Though still a part of Lulacruza, he is exploring new sonic landscapes as a solo artist delving into the well of his own mind and sharing its offerings with the world. His love for the indigenous music of South America is still apparent in the sensual beats that wrap around you in warm blankets of sound. Deep and rich with texture, Uji creates dance music that feels as ancient as it does new.
Uji recently celebrated his U.S. debut performing in Santa Fe, Los Angeles and Oakland. The Los Angeles performance took place in Eagle Rock and showcased the renowned global bass collective Subsuelo. The show featured Barrio Lindo, Rafi eL and Uji who each doused the dance floor with enlightening soundscapes as well as Flamenco dancer Cristina Lucio (aka La Tigresa) who set the stage ablaze with her captivating footwork. The Center for the Arts in Eagle Rock was aglow with multi-colored lights as exotic bass music rattled the walls. The vaulted ceilings caught the sound as it hovered above us in an invisible halo of vibration. I felt the music cast its spell upon me and I happily acquiesced to its needs. Like a slave to the beat, I twirled and gyrated with other bewitched dancers as the floor became slippery with perspiration.
By the end of the night, heads were dripping and legs were shaking. Subsuelo curated an entrancing set of musicians that brought the ritualistic beats of Central and South America to Eagle Rock. Uji's performance was received with open arms and enjoyed with swiveling hips. Just the beginning of his solo career and he is already making people viscous in the meniscus.
Calling all HuffPost superfans!
Sign up for membership to become a founding member and help shape HuffPost's next chapter
This post was published on the now-closed HuffPost Contributor platform. Contributors control their own work and posted freely to our site. If you need to flag this entry as abusive,
send us an email
.