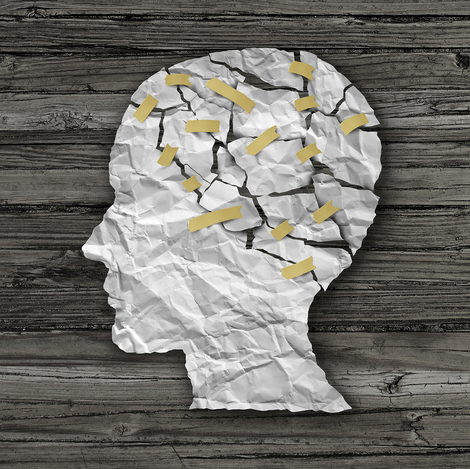 In 2013, President Obama proclaimed May as National Mental Health Awareness Month in an effort to cast a brighter spotlight on this issue and on the challenges faced by the millions of Americans -- as many as one in four adults, and 20 percent of teenagers -- who live with a mental health condition.
May also happens to be the most stressful month of the year for college students, when finals week only intensifies the pressure many feel year-round to perform at the top of their game both academically and socially. Add those stresses to rifts in family relationships and communication, plus the lack of support and connectedness that students can feel at college, and the results can be dire. At MIT, this crisis may have contributed to the suicides of six students during the last 14 months. But this critical situation is not limited to top-level colleges: The American College Health Association's 2014 survey showed that more than 30 percent of college students nationwide reported feeling "so depressed that it was difficult to function" at least once during the past year; 54 percent experienced overwhelming anxiety; and 8 percent seriously considered suicide.
"Young people today report being under incredible amounts of stress, due to academic performance, parental expectations, social networking, etc.," says Dr. Barbara Nosal, founding clinical director of Newport Academy, who has worked in the fields of addiction and mental health treatment for 20 years. She cites the case of a Boston College student who entered Newport Academy after turning to drugs to deal with the stress of parental pressure. "As hard as he worked, he couldn't seem to earn grades higher than a B, which was just 'not good enough,'" Dr. Nosal says. "College students in competitive environments are [burdened with] perfectionism and the need to be good enough, to fit in, to get that desired internship or job. Without a healthy sense of self, positive coping skills and a supportive network of family and friends, college students can feel overwhelmed. Suicide can appear to be their only way out."
Colleges are working to counteract the factors that can contribute to depression, suicide and self-medication with drugs and alcohol. At MIT, for example, physics professor John Belcher, who has been open about his own struggle with depression, collaborated with the college's mental health awareness group, Active Minds, to organize a campaign that encourages students to ask for help, rather than staying silent and perpetuating the atmosphere of hiding and shame that surrounds mental illness. "There is a stigma attached to having been clinically depressed and being on antidepressants (as I am)," Belcher wrote in a letter to MIT's newspaper, The Tech. "That stigma is undeserved, and many people who should embrace such treatment instead avoid it."
As with societal judgments around substance abuse, attitudes toward mental illness can begin to change only when we succeed in chipping away at the misunderstanding and lack of information that pervade not only our schools, colleges and universities but also our workplaces, communities and families. Institutions of learning like MIT can be pioneers in furthering education around suicide prevention, including the importance of wellness and stress management, the efficacy of counseling and antidepressants and the need for students to learn how to live a more balanced life -- using tools ranging from yoga and meditation, to positive psychology, to nutrition and exercise.
On campuses, that work of raising awareness has been undertaken by organizations like Active Minds, which was founded in 2002 by Alison Malmon when she was a junior at the University of Pennsylvania, following the suicide of her older brother, Brian, who had concealed his mental illness for three years while at college. MIT's group is one of 400 Active Minds chapters around the country, dedicated to empowering students to change the perception about mental health on college campuses. The Jed Foundation also works to promote emotional health and prevent suicide among college students, by offering resources to parents, students and campus professionals.
But there is much work to do. Above all, those suffering from depression and anxiety must feel free to seek treatment without fear of repercussion from professors, employers, friends or family members. In Dr. Nosal's words, "The culture can shift from viewing depression and overwhelm as a sign of weakness, to seeing asking for help as a strength." As Mental Health Awareness Month comes to a close, we must not let this goal recede from our vision.