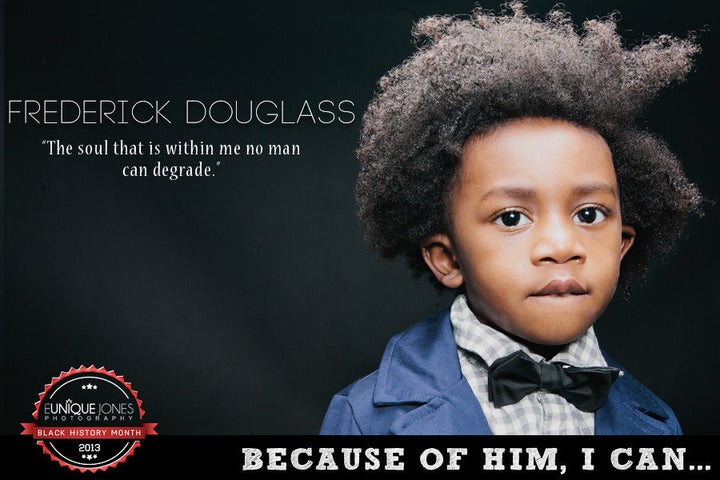 Google's the go-to, but Maryland-based photographer Enique Jones Gibson has found another way to teach kids (and adults) about the key players of black history -- by dressing them up as the icons themselves.
Gibson's photo series, "Because Of Them, We Can," rolled out earlier this month with a photo a day on Facebook, Instagram and the project's official website becauseofthemwecan.com. It features 28 kids emulating notable figures throughout black history, from Harriet Tubman and MLK to Kerry Washington and Run DMC.
"As a motivational speaker and a photographer, I recently realized that my lens can also be my microphone," Gibson wrote in an online introduction to her latest photography project. "When considering Black History month and how much progress Blacks have made to date, I thought about how much opportunity and potential my sons have as a result of the trails that have been blazed by individuals past and present. Because of Them, We Can," she added in an email to The Huffington Post.
But Gibson isn't the first to use pint-sized celebrities as her muse. Last year, "Survivor" alum Sabrina Thompson launched a series called "Dream Big," featuring six- to nine-year-olds dressed as beloved pop culture icons. And in 2011, New York photographer Tricia Messeroux recounted how a career in advertising led her to a similar project in an interview with The Huffington Post.
Maybe imitation is the best form of flattery after all. And Gibson says she has plans to keep it coming.
"28 days just isn't enough time. There are many more people to highlight and children to empower," she said, detailing her plans to extend the campaign.
Check out Gibson's (adorable) homage to black history in the slideshow below.
Before You Go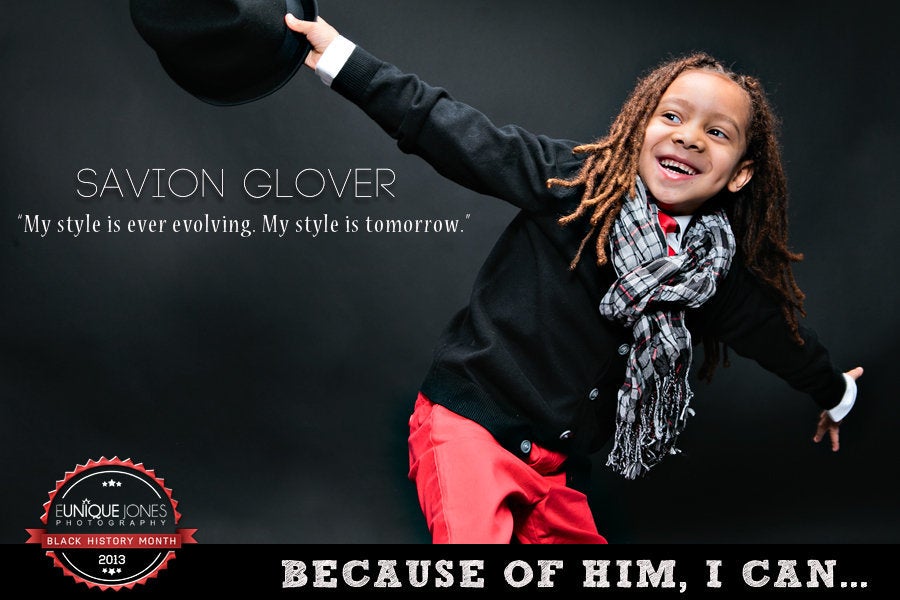 Eunique Jones Gibson's 'Because Of Them, We Can'
Popular in the Community