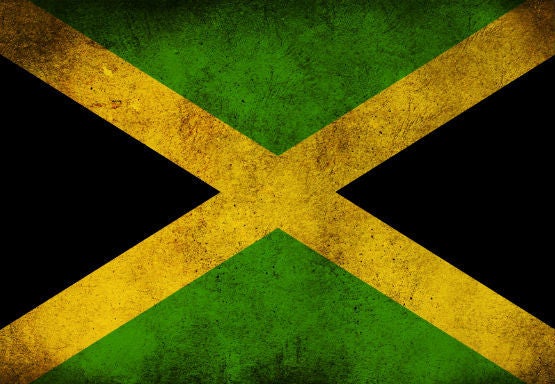 The drum beat, the unapologetic riddim pushing air hardly through speakers as the deejay speaks Patois rhythmically.
A beat so enticing that bodies move in agreement sensuously in celebration of the gorgeous melding of Caribbean sounds with ruff accompaniment.
The relaxed 4/4 time signature with staccato organs and horns over a steady drum groove as voices wail roots-driven harmonies and soul-reaching tones.
Worship songs to Haile Selassie, a silky expression to Jah traveling miles, years, and generations out of the realms of Ska and Rocksteady.
Toots and the Maytals encouraged people to "Do the Reggay" and many artists from around the world are using Caribbean influenced music.
In 2017, these sounds blare regularly through speakers on top 40 stations in blended pop variations. Justin Bieber, Drake, and Jay Z are some artists making money through these sounds. And while these grooves are sexy, hip, catchy, and invigorating, the newest incarnation and popularity doesn't exemplify the holistic story of the music's progression.
Specifically, dancehall, influences heard in Justin Bieber's "Sorry", was an often stigmatized form of music. In a short documentary, Pressing Matters in Jamaica, journalist Vivien Goldman explores the dire state of the vinyl recording industry in Jamaica, even though worldwide, the demand for vinyl is up. The film also highlights the stigmatized view of early dancehall artists, often being referred to as "Dirty Rasta Man" and "loser". Acceptance of dancehall was a long road.
According to a veteran manager of young dancehall artists, while the influence of dancehall through non-Jamaican artists is being engulfed by the mainstream recording industry, it has been hard for dancehall artists to break through into mainstream with their progressive dancehall sounds.
A young artist like K'Coneil speaking about some of the similar content as Drake and Justin Bieber, as showcased in "Love How You Whine" featuring Kreesha Turner, might have more of a hard time breaking into the industry even though he is primarily a dancehall artist.
(Video directed by Fatty Soprano and Shutter and song produced by Troyton Rami)
So while "Sorry" and Drake's "Controlla" can have content that strays away from the traditional reggae and dancehall message and still be successful, this is not so for dancehall artists who the industry expects to have a certain message traditionally associated with the genre.
Personally, I get excitement when I hear a dancehall riddim on mainstream radio, a sound I gained appreciation for as a young DJ in college. I saw my first dancehall record spin on my friend's Technics. In a basement, he showed me my first wax dancehall compilation where various artists put vocals on the same riddim.
This experience started my love to import records to the United States and primarily play artists like Sizzla, Beenie Man, Lady Saw, Buju Banton, Sister Nancy, and other dancehall greats. When I hear the sounds, it takes me back to these records, to the history and voices from Jamaica that spoke to me and pushed me toward a journey through reggae history in the crates full of Jamaican pressings at my local record stores. In those moments, I knew I was just a transporter playing a sound I did not own or create.
However, it seems like the popularity of the dancehall influence is in danger of repeating cycles of whitewashing similar to other genres of black music. While musical genres should be inclusive, the problem comes when progression and mainstream acceptance comes with erasure of the culture that created the music, lessening the authenticity. It should never be as simple as putting on a fake Jamaican accent and making songs over Jamaican beats.
Enjoy Justin Bieber's "Sorry", but also make room for dancehall artists who have been perfecting the craft, beats, and culture for decades; You just might find a gem waiting in the rough terrain of discovery.
REAL LIFE. REAL NEWS. REAL VOICES.
Help us tell more of the stories that matter from voices that too often remain unheard.
This post was published on the now-closed HuffPost Contributor platform. Contributors control their own work and posted freely to our site. If you need to flag this entry as abusive,
send us an email
.