Here in the Oil Patch, and throughout the country, folks are feeling the effects of the dramatic drop in oil prices: Drivers are filling up for a lot less, while drillers are laying off roughnecks and mothballing rigs.
Don't get too used to it.
Unless I'm terribly wrong -- and oil prices have a way of making prognosticators pay -- we're going to see the end of this price slide very soon.
Fact is, today we live in a very different world than the one we lived in in 1986, when Saudi Arabia flooded the markets and decimated the U.S. oil industry. That exploit left the global market oversupplied significantly, an overhang that took a sluggish world economy years to work off.
A generation or so later, we are far from awash in oil. First, the Saudis just don't have that kind of muscle anymore. They're producing flat out and it isn't clear they have the ability to open the taps any wider. The rest of OPEC has its own problems increasing supply (and literally can't afford to live with today's prices).
There is also a deeper thirst for oil today than in the 1980s. Then, China's economy was a fraction of its current size, and the typical family considered the bicycle its primary form of transportation. The same was pretty much true for India. No longer.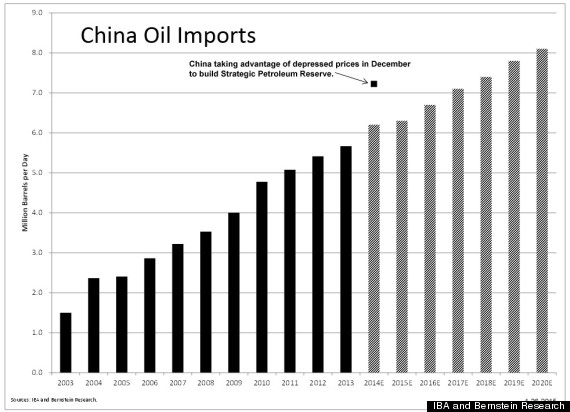 One sign of the change in times: Chinese oil imports were the highest in record in December as the Middle Kingdom took advantage of the slump in prices to buy up oil for its strategic petroleum reserve. Those purchases show no sign of slowing down.
Even with the dramatic increase in U.S. oil production over the past decade (imagine where we'd be without that), our planet consumes a bit more than 92 million barrels of oil today, while global production is something shy of 94 million barrels a day. That is hardly a supply glut, especially when you consider that most of the industry's sharpest minds predict that gap will disappear in the next year or two.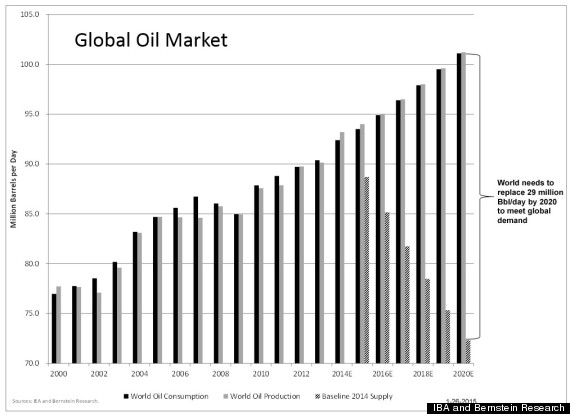 There are technical reasons for a rally, too.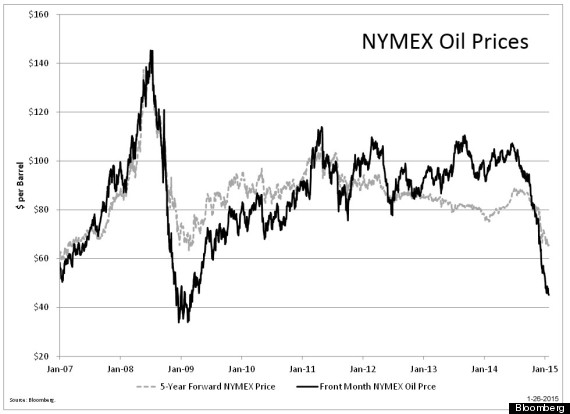 Over the last few years, NYMEX futures contracts have "backwardated" -- meaning that the market expects the oil price to be lower in the future. The elevated spot prices incentivized operators to accelerate drilling plans to bring more wells online while prices were high.
This helped create the oversupply situation we're in today. However, the market may be setting up for a rally: The last time the slope of the futures curve was this steep was in April 2009. Prices went on to rally 60 percent by the end of the year.
As always, there are a number of geopolitical wild cards out there that could make things choppy in the short term. Iran and the U.S. could reach an agreement on the Islamic state's nuclear program that could lift sanctions on its oil exports and bring another 1 million barrels of oil a day to the market (though the latest headlines signal this unlikely anytime soon). That would crush oil prices -- for a time anyway.
Meantime, other big oil producers are flirting with failed state status.
In Nigeria, warlords in the Niger delta continue to harass producers. In the north, the nihilists known as Boko Haram continue to shock the world community with its campaign of kidnapping and terror. Venezuela -- long a big oil supplier to the U.S. -- teeters on the brink of a full-blown political crisis as its Socialist economy goes into a tailspin. Places like Mexico and Iraq have lots of oil still to exploit, but remain dangerous places to work.
In North America, lower prices are already curtailing supplies. Public companies have cut their capital expenditures by 25 percent this year -- and more cuts are coming. The rig count -- a measure of activity in the oil patch -- is down some 500 rigs from recent highs.
Bottom line: get ready for a recovery in oil prices. And expect it to last.
REAL LIFE. REAL NEWS. REAL VOICES.
Help us tell more of the stories that matter from voices that too often remain unheard.