By Paula Pant, WiserAdvisor contributor
Who says you need to go to a fancy resort to have a great vacation?
Staycations are as popular as ever, with many people opting to enjoy their time off at home and skip the hassle (and cost) of a traditional vacation. And staycations can be every bit as relaxing and fun.
If you're interested in managing expenses while still enjoying your time away from the office, start planning a staycation. This is a budget-friendly alternative to a pricey flight, hotel and all the other costs of taking a vacation.
Here are 15 great ways you can make the most of your staycation while still saving money:
1. Sightsee in your own town. It's easy to neglect the top attractions in your hometown when you've lived there for a while -- you figure you'll get around to them sometime, right? Well, now is that time! Pretend you're a tourist in town for only a few days and visit all the great attractions in your own backyard.
2. Enjoy a fancy picnic. Get a cute basket and a checkered blanket, pack up some scrumptious finger foods (cheeses, fruits, and don't forget the wine) and find a lovely spot at your local park or waterfront. Bonus points for bringing along a book of poetry you can recite to each other to up the fancy factor.
3. Unplug. Make your staycation a device-free zone by vowing to only check your smartphone during short, pre-set times (or not at all, if you're really daring!). Try a week without the TV. It may feel a little uncomfortable at first, but you'll be amazed by how quickly you adapt (and start to enjoy it).
4. Check out free local events. Lots of towns host free community events over the summer, from evening movie showings to concerts to free admission days at the local museum. Do a search for what your city has to offer, then check out everything you can.
5. Go geocaching. Fun for kids and adults alike, geocaching is a real-world treasure hunting game that requires little more than a GPS-enabled device, a little gas in your tank, and a sense of adventure. Download an app or hop on one of the many geocaching sites to receive instructions on where "buried treasure" is located in your area, and have fun tracking down as many items as you can.
6. Have a spa day. Turn your bathroom into a luxurious spa with the help of bubble bath, bath oils, homemade facial treatments and a soothing eye pillow. Just add candles and a relaxing soundtrack and let the worries of everyday life fall away.
7. Perfect the art of the nap. Whether it's on a hammock under the trees or on your screened-in porch, revisit the indulgent, forget-the-world experience of taking a long, relaxing nap in the middle of the day.
8. Take a (food) tour of the world. Each night, try a restaurant from a different area of the world -- Korean, Caribbean, Indian, you name it. Do a search for the best place in your area for each cuisine, and then try it for yourself, whether it's a well-known local fixture or a "best kept secret" hole-in-the-wall.
9. Take a scenic bike ride. Hop on a local bike trail or bring your bike to a nearby waterfront or park. The combination of fresh air, nature and exercise will be invigorating and relaxing at the same time.
10. Take a class. Try something new and expand your horizons, whether it's a dance class, a pottery class or a cooking class. Your city may even offer free classes at local community centers.
11. Check out festivals and fairs. Most towns have some sort of summer festival (or festivals) on offer -- art festivals, cultural festivals, music festivals, not to mention local and community fairs. For free, or the cost of a small admission fee, you can spend the day walking around and taking in the sights.
12. Go camping in your own backyard. Sleeping under the stars is still fun for all ages. Get the full camping experience by cooking over a fire (or portable barbecue), sleeping in a tent and only visiting the house for restroom breaks.
13. Have a movie night. Visit the drive-in, set up a projection screen in your backyard or have a Netflix marathon from the comfort of your own couch. Try something different for a change, like a cheesy horror flick or one of those all-time classics you've still never seen. Don't forget the popcorn and candy!
14. Create your own tournament. Challenge your loved ones to a vacation-long tournament made up of several smaller events, like mini golf, fishing and tennis. Winner each day gets to choose that night's dinner/movie/etc. Winner of the whole tournament? That's up to you!
15. Catch up on your reading. Whether you love historical biographies or fluffy beach reads, stock up on some hot titles and set aside plenty of time to get lost in them. Take yourself somewhere you won't be distracted by technology (like that hammock in your backyard or a local beach or coffee shop) and let yourself be carried away.
The bottom line? At the end of the day, you'll enjoy your time off from work even more if you know that your experience is aligned with your budget. Your vacation shouldn't ruin your retirement plans, cause you to fall behind on your bills, or otherwise set you back. Instead, take a "staycation" so that you can enjoy the best of both words: relaxed time, coupled with manageable expenses.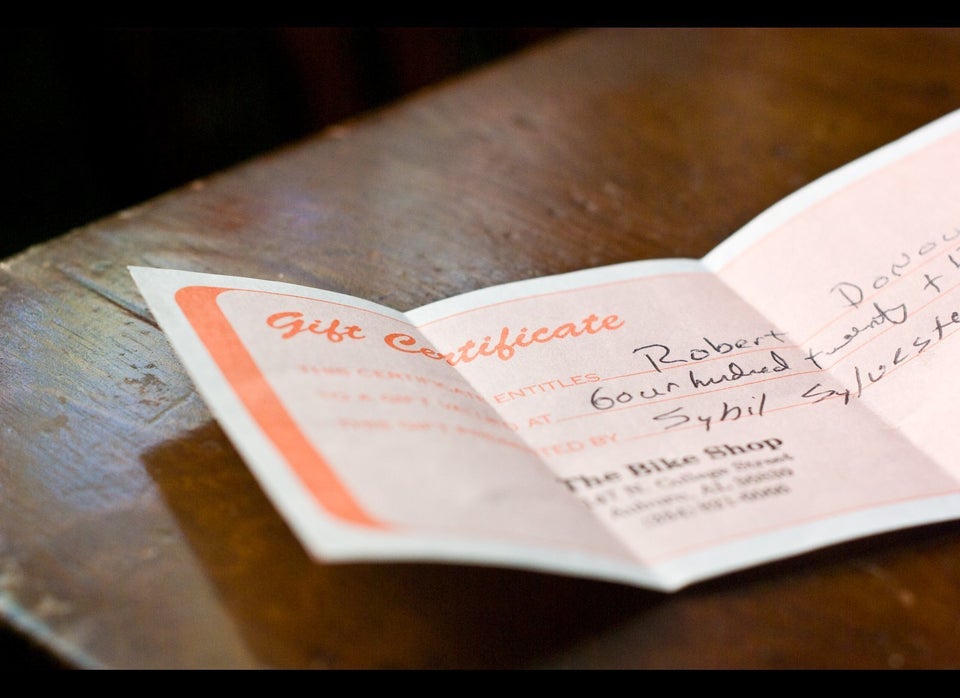 15 Ways To Save On Eating Out
Related