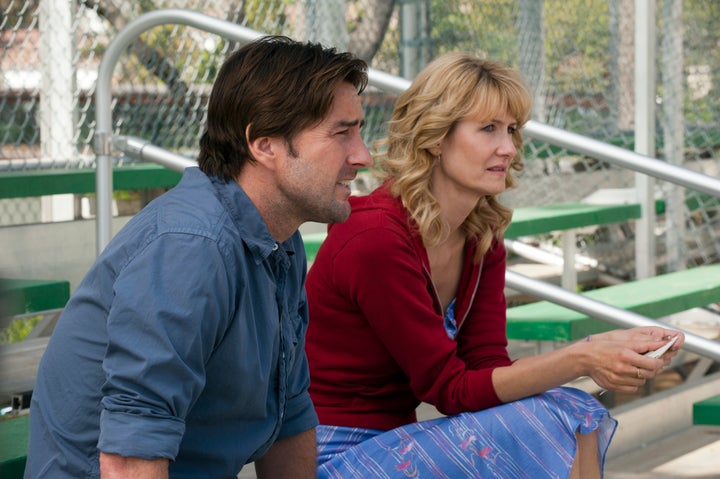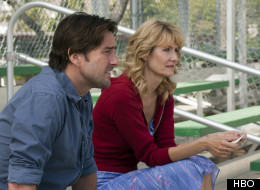 "Enlightened" is going to end up on my Top 10 list for 2013, and Sunday's episode is one of the reasons why I have no doubt of the show's top-tier status.
The HBO series, which just began a terrific second season, stars co-creators Laura Dern as Amy, a determined woman bent on bringing justice to the world (or at least to her fellow cubicle drones), and Mike White as Tyler, her timid co-worker and partner in (possible) crime.
Though Sunday's episode at first appears to be a departure from how "Enlightened" usually does things (Amy is barely in it), the digression actually fits in perfectly with the show's themes, which have to do with the difficulty of truly changing who you are and how you relate to the world.
Luke Wilson plays Levi, Amy's ex-husband, and it's due to her influence that he finds himself at the same Hawaiian rehab place she went to after she had an epic meltdown at work some time ago.
Levi, a born curmudgeon, isn't keen on rehab or the people he finds there, and he's especially frustrated with his roommate (who is played by "Sons of Anarchy" actor Christopher Douglas Reed). In the exclusive clip here, Levi attempts to come to terms with his roommate's issues, and Wilson's performance in this scene, and in the rest of the episode, is subtle and note-perfect.
The episode is unsparing and even funny about the multiple issues that Levi faces and it doesn't offer easy answers, but I found it extraordinarily engaging and moving. Sunday's outing is, like the rest of "Enlightened," a finely crafted, honest and poignant portrait of honesty, aspiration and the fear of the unknown.
One final note: The episode also features a guest appearance from "Girls" actor Christopher Abbott (a.k.a. Marnie's ex Charlie).
"Enlightened" airs 9:30 p.m. EST Sundays on HBO.
PHOTO GALLERY
'Girls' Season 2 Photos
Calling all HuffPost superfans!
Sign up for membership to become a founding member and help shape HuffPost's next chapter