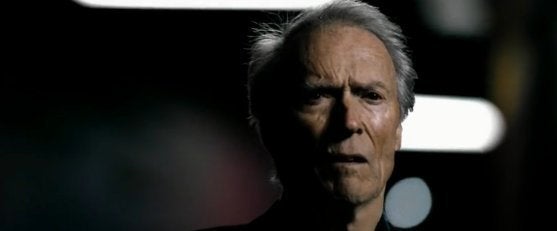 Ennio Morricone is widely regarded as one of the greatest film composers of all time. In the span of his six-decade career, he has scored over 500 films and television shows, including Fistful of Dollars (1964,) The Good, The Bad and The Ugly (1967,) and Danger: Diabolik (1968.) Morricone's scores are not the traditional, lush, string-filled scores that Henry Mancini and Max Steiner were fond of in the first part of the 1960s. Instead, Morricone used sounds like coyote howls and cracking whips as well as surf guitars to illustrate the films of such directors as Sergio Leone, Mario Bava and Dario Argento.
Morricone's unusual musical tastes led him to join the Gruppo di Improvvisazione di Nuova Consonanza, an avant-garde free-improvisation group founded by Franco Evangelisti in 1964. The group functioned as "musical scientists" of sorts, dedicating themselves to using anti-musical systems and noise techniques (again, using sounds like cracking whips and animal howls to accent musical styles like surf guitars) to mash together musical stylings from the 50 years leading up to the group's formation. The group labeled their technique "Instant Compostion." Nothing was ever composed on paper, just recorded directly to tape.
These unusual techniques helped provide Morricone with some of his most memorable film scores. The theme from The Good, The Bad, and the Ugly has had a major impact on westerns. The musical scores for cowboy films of John Wayne and Roy Rogers were very American-ized, that cowboys were true symbols of America -- they were rough, rugged, yet ready to help a Samaritan in peril; Morricone's whips, chains and coyotes helped to give westerns a more realistic feel for the west, that true cowboys were simply not Captain America wearing 10-gallon Stetson hats. They were gritty; they were anti-heroes living in the desert with temperatures that reached the triple digits. The heroes of Leone's films were not necessarily going to be ready, eager and willing to help. The Good, The Bad, and The Ugly theme has been extensively used in popular culture, usually in sitcoms or comedic films that parody western showdowns.
However, the most surprising lasting effect has been with the score to Mario Bava's film Danger:Diabolik. Based on Angela and Luciana Gisussani's fumetti of the same name, Diabolik is a European criminal (John Philip Law) who, with his leggy partner in crime, Eva Kant (Marisa Mell) wreaks havoc on a city, killing innocent people for riches and running from police and mafia bosses. The music score wasn't a traditional action film score a la James Bond or even Our Man Flynt (1966) -- Morricone's score for Diabolik used fuzzed out, distorted guitars, sitars and electric organs to bring the Gisussani sisters' fumetti anti-hero to life. Much like his Western scores, Morricone's score is not clean, and since Diabolik isn't clean either, this provides the perfect score. If the score were "neat" a la John Barry or Jerry Goldsmith, the film wouldn't have had the same impact. Diabolik is a very materialistic man, obsessed with keeping up with the times and doing very bad things in order to achieve them. Romantic strings and sultry brass instruments were not the best choice to help the audience root for a criminal.
It is also interesting to note that during the time of Diabolik, pop acts seemed to be taking a cue from Morricone and the Gruppo di Improvvisazione di Nuova Consonanza, using different sounds and straying from the "traditional" style of pop music. Although most sources credit this to the British invaision of the mid-1960s, many American pop acts were integrating the Italian group's experimental sounds into their own music. While most pop acts still had the basic guitar-bass-drum-singer combination, many acts weren't afraid to bring in the organs, animal howls and sitars Morricone used to score his films. One example is the Monkees. After breaking free from musical director Don Kirschner and his studio musicians in 1967, the Monkees went from bubblegum sensation to musical scientists. Their first post-Kirschner album, Headquarters, reflect this shift. You have the folk music and wacky sounds of Peter Tork, the country background of Mike Nesmith, the blues stylings of Micky Dolenz and the pop of Davy Jones coming together to create a rather different sound than their previous two albums, The Monkees (1966) and More of the Monkees (1967) The follow-up album, Pisces, Aquarius, Capricorn & Jones Ltd. (1967) dives deeper into this, using the then-new Moog Syntheizer, helping to provide beeps and chain snaps Morricone used in his films (Fun fact: Micky Dolenz owned the third Moog ever produced.). Although the popularity of the Monkees began to dwindle at the time of the album's release, there's no denying that Morricone helped bring in the new sound.
Today, many composers still take a cue from Morricone and the Gruppo di Improvvisazione di Nuova Consonanza. For Sofia Coppola's 1999 film The Virgin Suicides, French composers Air avoided relying on seventies radio hits and composing an electronic, moody score that told the story of five suicidal sisters growing up in 1970's Michigan much better than Gary Wright's "Dreamweaver" ever could. Sofia's brother, Roman Coppola, actually made an homage to Danger: Diabolik called CQ in 2001. The homage was actually pretty faithful, even down to Mellow's score, which sounds nearly identical to Morricone's Diabolik score from 33 years earlier. Although both Coppola films are considered to be indie (i.e., not mainstream, not "normal"), there is no denying that Morricone greatly inspired their composers, which even seeped into popular American music. And although it hasn't been as greatly heralded as say, the British invasion or the rise of disco, it should be.
Popular in the Community