Channeling a double entendre that is sure to please frat boys near and far, the English National Opera (ENO) recently released an advertisement reading "Coming Soon" next to a used condom wrapper. (We wonder if applause will soon be replaced with high fives...) The racy billboard advertising Mozart's "Don Giovanni" isn't the first example of ENO playing with vulgarity to attract attention. In 2010, ENO's staging of "Don Giovanni" caused a stir due to a bizarre gang rape scene in which the assaulters wore Jesus t-shirts. (In the original play, the rape was only suggested.) BBC wrote of ENO's un-subtle staging: "'It's not very savoury, and maybe they are trying to shock for shock's sake. But in an era of cuts to the arts, ENO know they need to find a way of grabbing an audience, and that's certainly one way of doing it."
Now it seems the thrill-seeking opera company is back to its old tricks, teaming up with Blur musician Damon Albarn and director Terry Gilliam to create a seductive trailer for "Don Giovanni," which opens on Oct. 17 at the London Coliseum. The commercial gives a brief tour of protagonist Giovanni's sexual conquests: 2,065 women, to be exact. (High five, bro!)
Did the organization go too far in their imagery of the big O? (We mean opera of course.) See a slideshow of Don Giovanni productions below, and let us know your thoughts in the comments.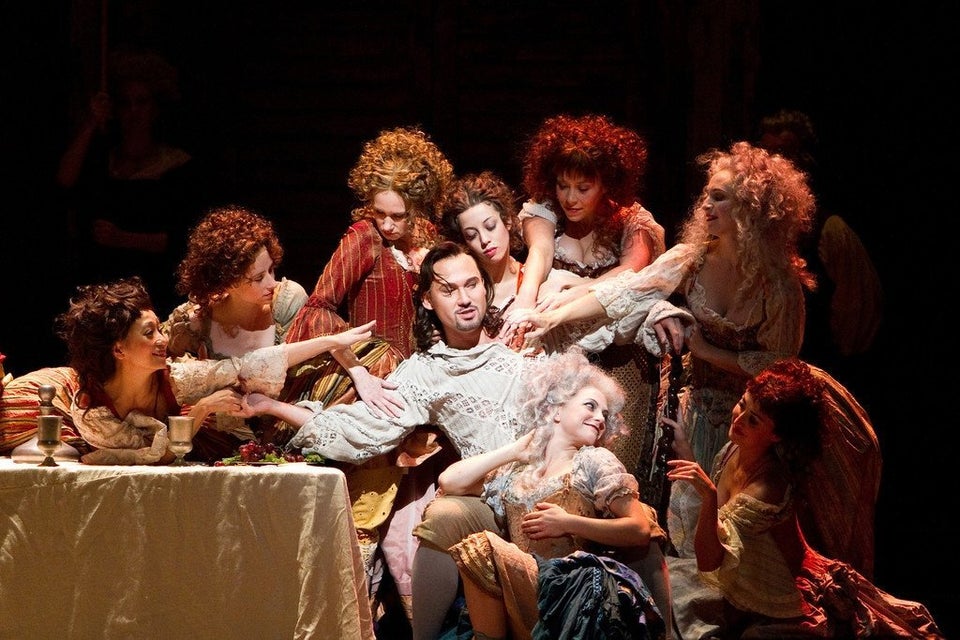 Don Giovanni
Related
Popular in the Community