Yes, giant lobsters can fly.
A monstrous, 20-pound lobster caught the attention of Transportation Security Administration agents at Boston Logan International Airport on Sunday. But after being detained breifly, it was allowed to be taken aboard an outbound flight.
According to TSA officials, the supersized crustacean was spotted by agents at Terminal C who found it chilling in a cooler among other checked luggage.
TSA spokesman Michael McCarthy told NPR the hefty lobster, which weighed about as much as a year-old baby, is not typical of what agents are accustomed to seeing.
"I would be shocked if this isn't the biggest lobster TSA has screened," he said.
While lobster transports are not unusual in the Northeast region, TSA rules specify live lobsters "must be transported in a clear, plastic, spill-proof container."
McCarthy told The Boston Globe the lobster wasn't rowdy and "cooperated quite nicely with the screening process."
While the lobster managed to steer clear of hot water in Boston, its final destination is unknown.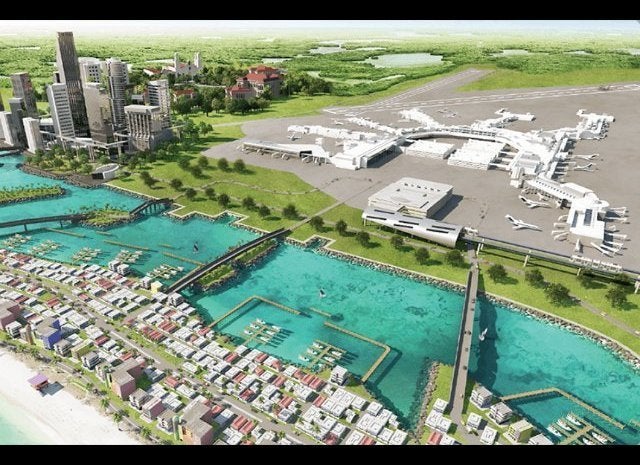 Airports with Awesome Amenities