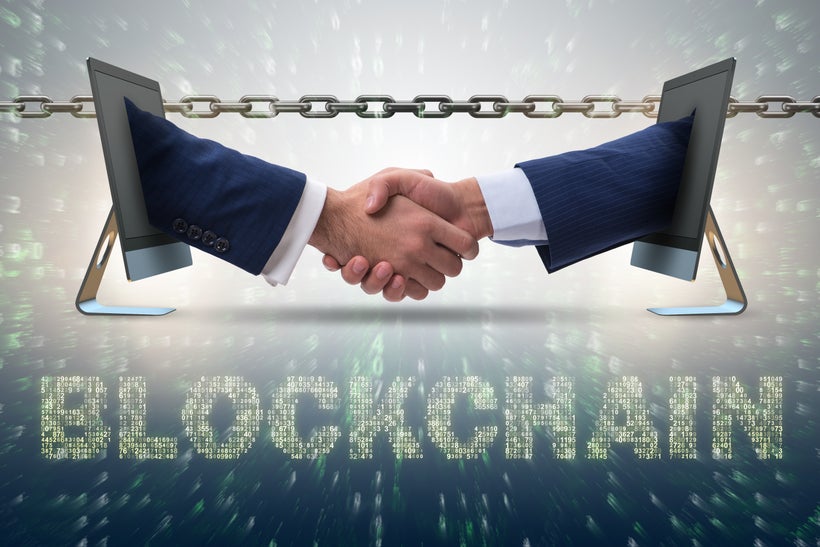 "Blockchain" has become a buzzword commonly associated with "Bitcoin" and ICOs – Initial Coin Offerings. Yet with all the news circulating around money being raised from ICO token sales, the real value of blockchain technology has become blurred.
While most organizations are focused on creating a buzz around ICOs, many are not discussing the real benefits associated with blockchain technology. Businesses implementing blockchain are also not keen on expressing the struggles and time commitment it takes to incorporate this new technology into their ecosystems.
Justifying Blockchain Technology
Stuart Farmer, CEO of Lamden, was quick to realize that while there was a cryptocurrency mania, there was a lack of development tools that would solidify the technology after the hype cooled down. Thus, Stuart founded Lamden, a San Francisco and Switzerland-based technology company that is focused on bringing widespread adoption to blockchain through tooling and workflow practices.
"Even if blockchain is a superior technology, it can't be injected into anything to simply raise funds for a startup," Stuart wrote in a recent blog post. "It has to be justified. Not only that, but the rationale behind using blockchain has to comply with the business processes and standards of the end-user / client."
Stuart was quick to understand that organizations across various sectors need to have access to resources to help run their ventures. Companies hoping to implement blockchain require knowledgeable developers, passionate advisors and the correct platforms to accommodate the technology. Unfortunately, blockchain application development is often times difficult, expensive and time consuming.
Lamden aims to solve this problem, though. By focusing less on ICOs and more on actual use cases, Lamden hopes to finally bring blockchain technology to the masses.
Blockchain in the Real World
Believe it or not, blockchain has a broad spectrum of uses that has captured the interest of companies, ranging from Visa to Volkswagen. This revolutionary technology has the potential to improve data security, streamline operations, and slash costs in just about every industry.
Volkswagen, for example, is looking into the technology for supply chain and procurement needs. Visa is experimenting with blockchain as a digital payment infrastructure for their existing network.
Rather than launching ICOs, Lamden works to fund enterprise case studies to show organizations the real benefits behind blockchain. By bringing on knowledgeable advisors and expert developers (Lamden also helps train an organization's employees to better understand how to implement blockchain), Lamden helps companies implement blockchain in about a week.
"If you step back and look at the field of blockchain applications being used today by Fortune 500 companies, it's still a massive blue ocean. Organizations aren't implementing blockchain because the tooling is hard to use and the integration process into existing databases and infrastructure just isn't there. We're partnering with organizations to understand these problems better so we can approach them and solve them in ways that will lead to actual implementation of the tech."
People, of course, also require the correct tools to incorporate a new technology, which is why Lamden's three new development tools - Saffron, Flora and Clove – also make blockchain adoption much easier and faster.
This open source suite is comprised of a "30-second" blockchain generator, smart contract package manager, and a chain-to-chain communication layer. All of these tools combined allows for the rapid creation and deployment of enterprise-grade blockchain applications that can exchange value with and "talk" to other blockchains.
The Lamden Tau token, which is due to be released shortly, also allows for value exchange and interaction between blockchains that were previously inoperable together. Each product is designed to address specific blockchain development and integration difficulties at the enterprise level. Developers and In-House teams using Lamden's toolset won't even have to switch to a different programming language.
Blockchain in the Real World
Enterprises that are able to implement blockchain technology can ensure faster and more secure transactions, reach people across the world and eliminate middlemen that complicate certain processes for a number of organizations.
Yet in order to spark widespread adoption of this technology, businesses must be able to easily integrate blockchain into their ecosystems – which is what Lamden aims to do. As Lamden creates more business case studies, new proofs of concept will emerge. As a result, blockchain being used in "real world" scenarios will encourage more organizations to implement this technology. This will help put us one step closer to a decentralized society that many people have hoped for.
REAL LIFE. REAL NEWS. REAL VOICES.
Help us tell more of the stories that matter from voices that too often remain unheard.
This post was published on the now-closed HuffPost Contributor platform. Contributors control their own work and posted freely to our site. If you need to flag this entry as abusive,
send us an email
.