"I wanted to have an impact in the society where I was living – that's why I became an entrepreneur."

Youssef Chaqor of Founder and General Manager of Kilimanjaro Environment, Morocco
Obama wasn't the highlight at GES 2016. Neither was Reid Hoffman, John Kerry, or Mark Zuckerberg. Entrepreneurs were the highlight. All 700 of them. 700 aspirational leaders from around the world that you've never heard – and probably never will – because they're working on problems in places you'll never go. And that's a good thing.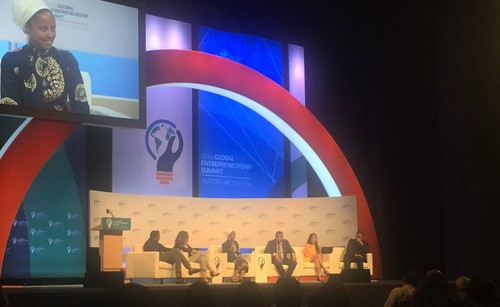 To use the words John Kerry shared during his opening remarks, "New ideas can come from anywhere and impact lives everywhere. We must support them, no matter where they are". Nearly every other leader shared the same thing: Entrepreneurship is hard, entrepreneurs need support, and we need better systems to support change makers.
We need to better support the people that we call entrepreneurs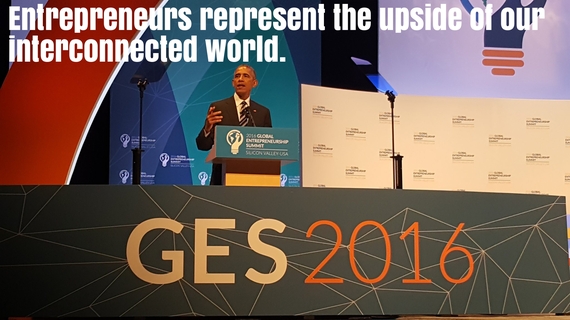 "Young people have no future without entrepreneurship. Existing companies and governments can't create the jobs our youth needs."

Prashant K. Gulati, The Smart Start Fund, UAE
Support does not equal money. Speaker after speaker shared that more than capital, the real value that groups like GES and investors provide is mentorship and experience. As Brian Chesky, CEO and co-founder of Airbnb shared that "the key to entrepreneurship is learning really fast… and learning how to learn faster". Chesky went on to explain that, to get better at learning, you have to go directly to experts so you can quickly navigate the thousands of decisions you'll have to make, even if you don't know anything about the subject area. Money can't help entrepreneurs learn. People help people learn. And real, timely, and specific feedback is an assured recipe for personal growth.
"Real entrepreneurs aren't looking for money. They are looking for mentorship, connections, and skills"

Prashant K. Gulati, The Smart Start Fund, UAE
There are enough guides, books, and recommendations on how to build startups. But in order to do all of these "best practices" and "startup methods", entrepreneurs have to get very comfortable doing new things that they don't know how to do. As Reid Hoffman explained, "entrepreneurship is like jumping off a cliff and trying to build a plane before you hit the ground." And that is hard. Really hard. Not only is it mentally challenging to navigate things you don't know how to do all the time, but its emotionally challenging, too. Entrepreneurs are always living on the edge, and it's exhausting. Money can't solve mental or emotional challenges for entrepreneurs.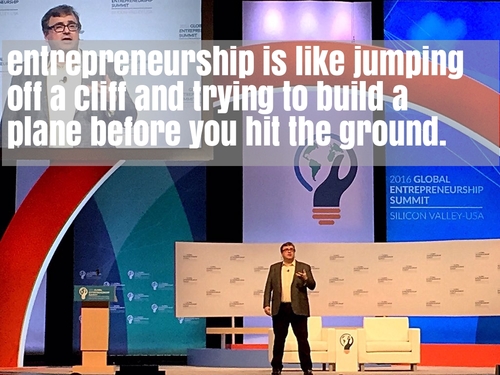 But when people work with people, they can help entrepreneurs navigate the most challenging of scenarios, and emerge stronger on the other side.
That is why mentoring, targeted skill building, and coaching of entrepreneurs while they are in the field is so impactful – it helps people develop skills in the areas that they operate.
How can WE help the most promising entrepreneurs around the world?
"Human capital is the single biggest barriers to social entrepreneur growth."

Doug Galen, CEO of RippleWorks
A new study announced at GES, which surveyed over 600 entrepreneurs, shared that 63% of entrepreneurs reported that access to talent is critical for business growth – and they are unable to access the talent they need. Simply put, a lack of access to skills is hindering their ability to grow and create an impact.
The study also shows that the top choice for skill development is the training and development of their existing staff. And the type of skills needed the most might surprise you: business strategy, sales, and marketing.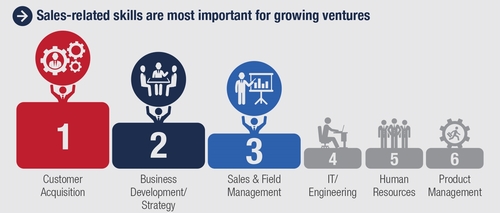 What YOU can do today to support entrepreneur education
"We don't need another photo sharing or music streaming app. We need entrepreneurs to figure out how to get better toilets and clean water to 2 billion people. And their biggest barrier to growth is not capital. It's a lack of access to talent… Specifically the development of mid and senior leaders of organizations."

Randall Kempner, Executive Director, Aspen Network of Development Entrepreneurs (ANDE)
We need to support entrepreneurs that are choosing to create social impact while they also grow their businesses, and create jobs in the process. How? It's never been easier:
If the inspiring entrepreneurs taught us one thing at GES, it's that they have the ideas, drive, and grit to make measurable progress. But if you want to truly help them create the world we all want to live in, we must all take action to help them create the change they seek. To quote President Obama, "You represent the upside of an interconnected world."
"What inspires me? Working with people that care about more than money. They care about creating real value and a better world, not filling their back accounts… That's what inspires me to be in entrepreneurship."

Chamanth Palihapitiya, Founder and CEO, Social Capital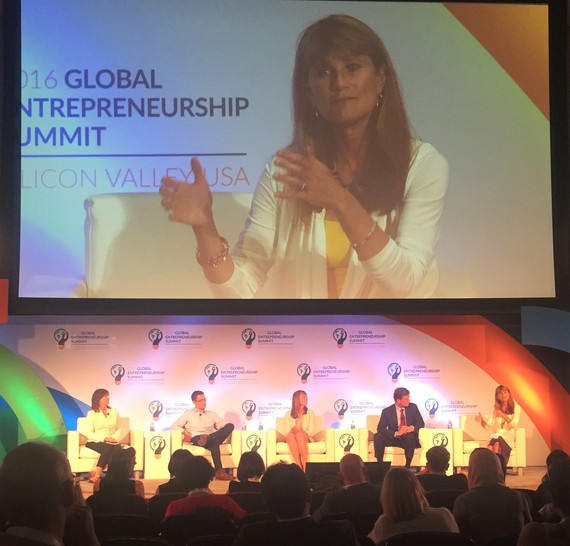 Jaqueline Novogratz, CEO of Acumen, talks about the importance of empowering social entrepreneurs to solve local problems and create jobs in the process
REAL LIFE. REAL NEWS. REAL VOICES.
Help us tell more of the stories that matter from voices that too often remain unheard.