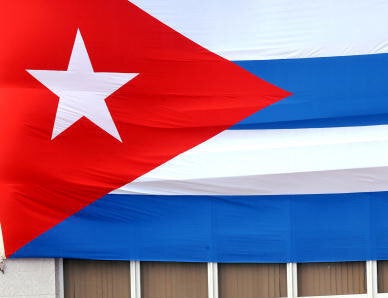 In between dealing with the banking, mortgage and global financial crises, Treasury Secretary Tim Geithner managed to find the time to clarify U.S. Cuba policy to Senators Bill Nelson and Robert Menendez.
The Senators had expressed concern with three provisions buried in the omnibus appropriations act which pertain to U.S. Cuba policy.
These provisions would authorize travel to Cuba for the purposes of sales and marketing agricultural and medical products to Cuba and would prohibit the enforcement of some changes to Cuba regulations made by the Bush administration via an appropriations strategy known as "de-funding." (De-funding provisions are largely symbolic, given that they do not change underlying law.)
Geithner's response, in two separate letters , were sufficient to allow Senators Menendez and Nelson to affirm their support for the omnibus spending bill, clearing the way for Senate passage. It also led some to suggest that the Obama administration is somehow limiting the impact of these provisions through a quasi-signing statement -- which President Obama's Press Secretary, Robert Gibbs, did little to dispel in his answer to a reporter's question.
Secretary Geithner's letters to Senators Menendez and Nelson are a far cry from Bush-era signing statements. Indeed, Geithner's clarifications are a straightforward explanation of the Cuba provisions based on a plain reading of the omnibus language. His clarifications regarding the travel and cash in advance provisions appear entirely consistent with the intent of Congress.
Let's be clear what the provisions actually do: One of the provisions authorizes travel via what's known as a general license for the purpose of marketing and selling agriculture and medical goods to Cuba. This provision is important since it authorizes, in perpetuity, a new policy. Secretary Geithner indicated that the administration would create this general license but clarified, correctly, that it is applicable to a narrow set of businesses (i.e. those businesses which are able to sell agriculture, food, medical products or medicine to Cuba).
The other two Cuba-related provisions in the omnibus, which pertain to payments made to U.S. farmers from Cuba and travel by Cuban Americans to Cuba, do not actually change current law or regulation. These provisions "de-fund," or prohibit, the U.S. Government from enforcing the changes President Bush made in 2004 and 2005. The underlying regulations remain the same; the omnibus provisions simply prohibit the Treasury Department from enforcing them. This is essentially the message that Secretary Geithner sent in his March 5 letter.
While some Members of Congress may have wished that the provisions did more, defunding provisions are largely symbolic and do not require Obama to issue new regulations or change underlying policies.
The more important point here is that there was absolutely no move by congressional leadership -- or calls by President Obama -- to remove the offending provisions on Cuba, which is a dramatic change from the past eight years.
The changes to Cuba policy contained in the omnibus appropriations bill are small but important. By including these measures in the bill, Congress has demonstrated a willingness to ease provisions of the embargo on Cuba and a path forward for making future changes.