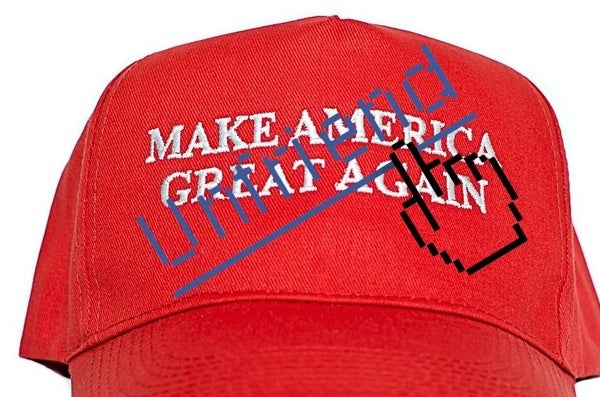 As a gay man who reached his majority back in the 1970s, I know firsthand what it was like to grow up with an interior sense of oneself as a gargoyle, a pariah. So gay rights were never abstract to me — the personal was always political. Those we vote for and what they do with the power we give them is hugely important to the well-being of all Americans and most of the world, given our military and economic clout.
We now have a Republican nominee for president who is an incoherent, glaringly uninformed narcissist, as well as a racist, misogynist xenophobe. And yet 40 percent of the American electorate is poised to vote for him over one of the smartest and experienced women in the world. Ask them why, and you hear inane palaver. The sad truth is that they have no idea why they're voting for him. Let me help on that point.
Essentially, Trump voters have chosen magical thinking over, well, thinking. When Trump says he'll "make this country great again," they really hear that accidents of birth will be considered accomplishments again. All of his "solutions" are just as painfully simple. ISIS? Torture them. Mexico? Build a wall. Poverty? Law and order. Every single knotty issue that faces America is held out as treatable employing the same easy formula Donald Trump has used in his own life: When in doubt, more. More bluster, more attitude, more volume. Obnoxiousness pays, after all — have you seen "Celebrity Apprentice"?
Essentially, Trump voters have chosen magical thinking over, well, thinking.
The reason Trump supporters hate Hillary Clinton has nothing to do with her emails, her non-existent corruption, or even that she's a powerful woman. They can't stand that she points to reality and says: It's really complicated. Every contemporary problem is incredibly difficult, and every possible solution has three downsides, and even with my amazing resume and considerable brilliance, I am not going to come close to fixing most of it. I can't. Nobody can. We're living on an 8-billion-person planet experiencing rapid resource depletion– just do the math.
(She can't say this, of course, but everybody knows it.)
So when I suggest you defriend all of your Trump supporting friends on Facebook, don't tell me I've got to try to "understand them." I understand them just fine. Whom I don't understand is you, making requests like: "If you are supporting Trump, defriend me." If you know who these people are, why you aren't you doing the defriending? Why should people who are willing to put the entire future of the world at stake because they can't bear that reality is the real bitch, not Hillary Clinton, be rewarded with your friendship? Yes, I know being the defriender makes you the bad guy, and that probably makes you uncomfortable. But staying friends with these people sends them a message: You can vote for this incredibly unqualified, insecure idiot, with horrific consequences for the country, but I won't hold you accountable with the bare minimum of a consequence. I will not draw the line, and say, no, you don't get to vote to bring the entire country down into a sinkhole and still get to be my friend.
I'm not suggesting you write off these people as human beings; nor am I suggesting that Trump voters aren't capable of being perfectly decent in their day-to-day lives. I'm suggesting that your fear of being perceived as mean, in the context of social media, also renders you an enabler. I am saying you wouldn't be friends with someone who hits their wife, or uses the n-word, or abuses their dog, and you wouldn't feel any guilt about defriending them. You'd agree that of course they should be shunned, and that's a good thing. That's how most people change — they are driven to it.
Trump supporters cannot be coddled, apologized for, or be made nicey-nicey with – there is too much at stake.
When I came out to my parents way back in 1976, I was precociously confident in my sexual orientation. My mother wanted me to go to a psychiatrist and I said no. There was only one deal on the table: she had to come around, not me. I gave her books, had all the lengthy conversations she required, but I never cracked the door open to the possibility of my becoming heterosexual. Either she came around, or she would lose a son — that was the choice. I knew instinctively she would arrive at acceptance in record time, and she did.
Trump supporters cannot be coddled, apologized for, or be made nicey-nicey with – there is too much at stake. They need to be told they can vote for Trump or have your friendship — not both. Because in this world, the personal is political — for everyone.
Calling all HuffPost superfans!
Sign up for membership to become a founding member and help shape HuffPost's next chapter
BEFORE YOU GO
PHOTO GALLERY
This Is What The World Finds Scariest About Trump